Struggling with your puppy's bedtime routine? Try these expert-approved tips
A happy and content puppy is more likely to settle down to sleep – making your life easier!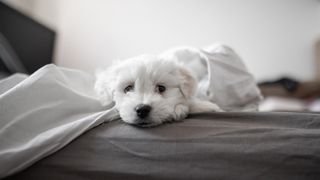 (Image credit: Getty Images)
When you get a new puppy, there are lots of things to think about. From what to feed them to where to walk them to when to take them to the vet, the list can seem endless. And, another thing to consider is bedtime. How do you get your pup ready for bed?
It can take puppies some time to adapt when they get a new home. After all, they're leaving their mother and littermates, and the only home they've ever known. However, from using the best puppy sleep aids to choosing the right spot for sleeping, there are some things that you can do to get them used to a bedtime routine.
In a new Instagram post, certified trainers Lisa and Mike Corcoran of The Confident Hound have explained what you can do to help your puppy get ready for bed.
If you want to know how to settle a puppy in the evening, and in turn how to get a puppy to sleep through the night, there are a few things you may want to try.
One thing the Corcorans advise in their post to Instagram is to give your puppy an hour after dinner to wind down with an activity – they suggest giving them a food toy to lick. And, be sure to give your pup a cozy sleeping space. Make sure the temperature is suitable, and that you're blocking out light. White noise might come in useful too.
If your pup wakes up during the night to go to the toilet, they might be playful. As much as it might be tempting to give in, it's best to cuddle and soothe them back off to sleep rather than engage in play or anything active.
Meanwhile, it's also important to ensure that your puppy's physical and mental needs are met in the daytime. A content and happy pup who's had the right amount of food and water, as well as exercise and play, is a pup who's more likely to drift off to sleep rather than keep you up all night. If you'd like to know how to tire out a puppy, this article might help.
And remember, for a while, it's unrealistic to expect your puppy to sleep through the night. They have smaller bladders than adult dogs, and can often find it difficult to get through the night without going to the bathroom, even if they already go before bed.
The Corcorans acknowledge that the "first few nights or weeks may be hard," but that it'll get better, in much the same way that any lifestyle change might be tricky until everybody adjusts. And, by practicing good habits when your dog's a puppy, you'll likely get an easier ride later on – as will your dog!
Get the best advice, tips and top tech for your beloved Pets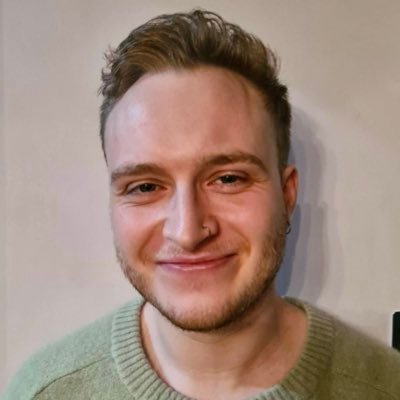 Adam is a freelance journalist covering lifestyle, health, culture, and pets, and he has five years' experience in journalism. He's also spent the last few years studying towards undergraduate and postgraduate degrees in journalism. While a cat person at heart, he's often visiting his parents' Golden Retriever, and when he's not writing about everything pets he's probably drinking coffee, visiting a cat cafe, or listening to live music.