Teaching your puppy to sit? Trainer reveals it's all about engaging the nose, here's why
If you don't get anywhere when you ask your puppy to sit you'll want to try out this canine expert's simple solution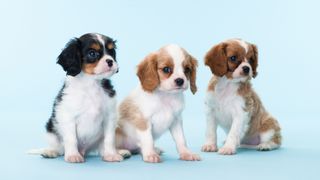 (Image credit: Getty)
What's a dog's strongest sense? Tuning into your dog's sense of smell is certainly something that will engage their attention when you're trying to teach them a simple, yet very useful, skill like how to sit.
If your puppy hasn't learned to chill out just yet and the only time you see them sit down is when they're chewing away at one of the best puppy toys, then you're probably desperate for them to understand the sit command so that you can use it in all situations. However, a young puppy is not going to instantly understand the word 'sit' no matter how many times you say it.
Not being able to get your dog to sit is a very common problem for many puppy owners. Thankfully, Steve Del Salvio, who is a dog psychology expert, trainer, and the owner of Pack Leader Dogs can help those struggling to teach a puppy to sit and right away he says that's all in the nose.
"Most of the dog training world focuses on eyes and ears when working with a puppy and rarely engage the nose which makes no sense to me," says Salvio. Watch below to see how he instead uses a dog's nose to lure them into the sitting position.
Salvio explains that in terms of dog psychology, the nose is the most important sense for the dog. He sees no point in repeatedly saying "Sit! Sit! Sit" to a puppy who doesn't know what this word means.
"So instead, we bring the food, wave it in front of the dog's nose, and the nose gets engaged. Now I'm going to lure the dog's head up behind him. So when I go over, he or she starts moving back and then as their butt is going to the ground right in that moment, I say 'sit'," says Salvio. This is also when he presents the food, using positive reinforcement right after the puppy does the desired behavior.
The more times you do this, the puppy will pick up that sit means doing this action, and food will be rewarded to them until you won't need any form of treats to achieve this behavior.
This might not be the key to success with all puppies so take your time, look into other training methods shared by trainers, or consider spending some one on one time with a trainer and help your puppy learn important behaviors.
PetsRadar has lots of helpful vet-approved guides on raising a puppy so don't dash off. Why not read more on how to bathe a puppy, what is fading puppy syndrome and how to puppy proof your house and yard.
Get the best advice, tips and top tech for your beloved Pets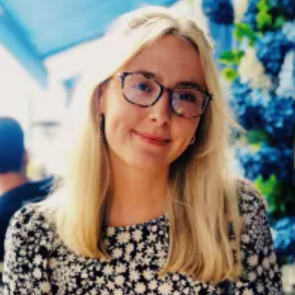 Jessica is Staff Writer at PetsRadar who joined the team after spending over a year writing for the brand's sister site, Fit&Well. She is an avid dog spotter whilst out for her weekly runs and brings to the team a passion for creating informative and helpful digital content, which she has been putting to practice since graduating with a degree in Magazine Journalism in 2021.