TikTok cat filter reveals whether your feline is an angel or a devil
Suspect your feline is up to no good? This TikTok cat filter will reveal their true personality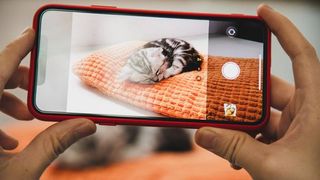 (Image credit: Getty Images)
We can't always have our eyes on our cat's behavior, but fortunately a trending TikTok cat filter is here to show us the truth about our feline friends.
If you've ever wondered why cat parents heap praise upon their well-behaved moggy, while you've only ever been at the end of a biting attack, then it could be because their real personality is much different to what they portray on the outside.
Want to know for sure? Well, social media has got your back.
While there's plenty of cat apps out there to help your feline play or even decipher kitty language, such as the Meowtalk Cat Translator App, TikTok's cat filter, Cat Angel Devil, reveals once and for all whether your cat is a good or a naughty feline.
The effect works by scanning your cat using your phone, displaying devil horns or an angel's halo when it's made up its mind about which category your feline falls into.
Many TikTok users have been getting in on action, with some pet owners already having strong suspicions about the true nature of their cat.
"Mine is a devil without a filter," wrote one commenter. Others joked about whether an angelic cat truly exists, while dog owners expressed that they were keen for a similar filter to be created for their pooch.
Plenty of TikTokers wanted to know how to use the effect to try it out at home.
How to use the TikTok cat filter
If you'd like to put your feline to the test, you can simply use the search function to type in "Cat Angel Devil" and it will bring up the feature right away.
Alternatively, open up TikTok and hit the button with the plus sign icon on the bottom bar to start recording a new video.
In the new video screen, open up 'Effects' and look for an icon showing a devil cat on an orange background and an angel cat on a blue background.
Once the effect has been opened, it will then display two icons depicting an angel or a devil and you point the phone at your cat to start the reading.
Once you know the truth about your feline, you can then share it across the platform or tag in any of your friends to reveal what you now know about your cat's personality.
If you'd rather turn yourself into a feline, there's also a TikTok cat filter that makes you look identical to your furry friend. Just search for "cat face filter" to discover it.
Alternatively, you can also transform your feline into a wild tiger. Search "Tiger King" in TikTok to exhibit your feline's wild side!
Get the best advice, tips and top tech for your beloved Pets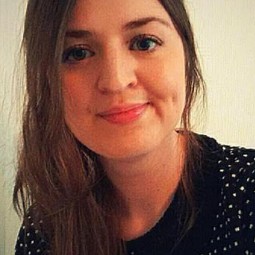 Ashleigh is Digital Editor on PetsRadar. With over 8 years of experience in print and digital media, she has acted as an editorial lead on a variety of projects, with animal themes a keen interest. As an avid animal lover, you can often find Ashleigh checking out the newest trends in animal care or looking at cute cat videos on TikTok.