Want to maintain your puppy's focus around other dogs? Listen to this trainer's top tip for more enjoyable walks
Discover a trainer's top tip for maintaining your puppy's focus around other dogs during walks, leading to more enjoyable outings and a stronger human-canine bond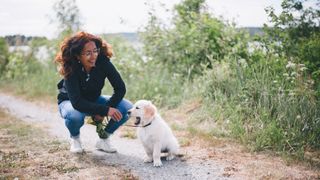 (Image credit: Getty)
Maintaining a puppy's focus during walks, especially when encountering other dogs, is no easy feat. This is just one of the many loose leash walking mistakes canine owners face in the early stages of training.
While there are simple fixes, like the best dog treats, that can be used as a means of distraction, there are longer-term solutions for maintaining your pup's focus while out on walks. The head coach at Kane9 Dog Training, Kait has shared a valuable tip on the Kane9 Instagram account that will equip owners with knowledge on how to maintain a pup's attention around other dogs and help to create a more enjoyable walking experience.
By carefully considering the associations created around other dogs and finding a balance between engagement and playtime, pet owners can foster better focus and control over their puppies during walks. Kait demonstrates this in a video below but underneath this, you will find a full summary of her advice.
The trainer from Kane9 encourages dog owners to, "Take a step back and think about what associations you might have created around other dogs." Kait goes onto explain that constantly arranging "play dates," taking puppies to daycare or dog parks, and allowing them to interact freely with neighborhood dogs can inadvertently teach puppies that meeting other dogs always leads to engaging in play. While socialization is crucial, an overemphasis on playtime can make it challenging to maintain a puppy's focus on their owners.
To address this issue, the Kane9 trainers recommend finding a balance that prioritizes engagement with the owner across various contexts, particularly while on leash. Establishing clear boundaries and permission for safe interaction with other dogs is important while reinforcing the importance of staying focused on the owner during walks. By incorporating these elements, pet owners can create a more harmonious and enjoyable walking experience for the puppy and themselves.
Plus, it's never too early or late in a pup's life to teach recall. Working out the reasons why your dog's recall isn't reliable and then addressing this through training, with or without a trainer, can improve engagement while out walking.
With regular training, pet owners can promote better focus and control during walks, enabling them to guide their puppies with confidence. This not only contributes to safer and more enjoyable outings but also helps puppies develop essential obedience skills and adaptability in various environments.
Perhaps you'd like to work on more areas of canine behavior, so feel free to stick around and find out how to how to calm a reactive dog or how to stop a dog from jumping up.
Get the best advice, tips and top tech for your beloved Pets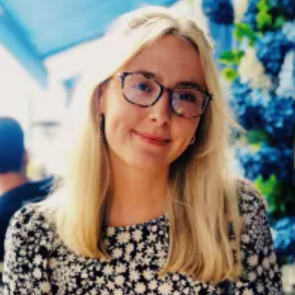 Jessica is Staff Writer at PetsRadar who joined the team after spending over a year writing for the brand's sister site, Fit&Well. She is an avid dog spotter whilst out for her weekly runs and brings to the team a passion for creating informative and helpful digital content, which she has been putting to practice since graduating with a degree in Magazine Journalism in 2021.