25 best first pets for children
Small, hassle-free and making for great companions, these are the best first pets for children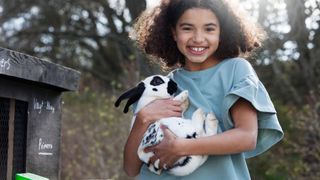 (Image credit: Getty Images)
Deciding between the best first pets for children can be tricky. Whether you've grown up with animals or you're embarking on this journey for the very first time, the pressure to get it right can feel colossal.
What animals are easy to look after? What's their lifespan? And do they like being held? These are all very valid questions to keep in mind before you welcome your little one's first pet into the home. You'll also want to consider what needs your chosen pet has. For example, if you decide on a rabbit, does your bunny need to be kept inside or outside? And if so, what are the best indoor rabbit hutches? Or have they got their heart set on a hamster? And if so, how much will one of the best hamster cages set you back by?
With countless considerations to be made, we have compiled a list of the best 25 first pets for your kids, weighing up the varying levels of commitment, time, energy, and space required for each child-friendly creature.
25 best first pets for children
1. Brine Shrimp
Known best as 'Sea Monkeys', brine shrimp are a great option for small children. These aquatic crustaceans are a great addition for those short on space and money and make for a great first step on the pet ladder — so dive in!
2. Ant Farm
Similar to Brine Shrimp, an ant farm is a great low-cost option to consider if you aren't quite sure that your kids are ready for all that comes with owning the dog they are asking for. These low-maintenance kits are affordable and fantastic for inspiring patience, responsibility, and an understanding of teamwork as they watch the magic of the colony unfold.
3. Butterflies
Let your child marvel at the entire growth cycle of butterflies with a butterfly garden. Save a few dollars and buy into this popular, short-term approach to your child's first pet. Teach your kids to love and let go as they navigate looking after and setting their new fluttering friends free!
4. Hamster
How cute are these little creatures? For those looking for something a little more furrier, one of the many hamster breeds could be the answer. Despite their small size, these nocturnal creatures make quite a lot of noise at night. So do bear the location of their cage in mind.
5. Mice
Best kept in groups of two or three, these rodents are fast-moving — meaning they are a challenge best suited to older kids.
6. Gerbils
If you're looking for a space-saving pet, gerbils might be right for you. Happiest in a gerbilarium (a large, compact enclosure ideal for these types of rodents) with space to explore, dig tunnels, and climb — gerbils make for a fun first pet for little learners.
7. Rats
Different from mice, a key selling point for rats (other than their sweet disposition and love of cuddles) is their ability to warm to children and adapt to their routines. The more your kids bond with their furry friend, the more likely they are to adjust their wake window to catch a cuddle before school.
8. Guinea Pigs
Guinea pigs are a family favorite. But it's important to note that whilst a guinea pig's gentle nature, calm temperament, and chatty personality is endearing, the level of care, time, and commitment they deserve may be a tall order for younger children.
9. Rabbit
In recent years, our knowledge of rabbit care has come on leaps and bounds. For example, much like a cat, today we know rabbits live their best life alongside us, free-range in a bunny-proofed home. Although if that's not for you, you could always check out the best indoor rabbit hutches.
10. Birds
With charming personalities and long life spans, birds make for great first pets for children and adults.
There's an array of species to choose from and as long as you put the time into exploring which type is best suited to the ages of your children, you'll be rewarded with a faithful feathered friendship. What more could you (and they) want?
11. Chinchilla
Chinchillas are bundles of fun and enjoy coexisting with humans. But be warned, these rodents occupy a large space in our hearts and homes, which is something worth considering if you are tight on square footage.
12. Tortoise
Enjoy life in the slow lane? Then a tortoise is a fantastic, relatively fuss-free first pet for children older than 12. Whilst fascinating, those small hands must be strong enough to support the tortoise, if needed, and old enough to understand that although slow-moving they are a living, breathing animal. So do check out a vet's guide to good pet turtle care.
13. Fish
Fish are a no-brainer! Being relatively self-sufficient, these aquatic creatures give children an insight into independence and responsibility without too much pressure. To ensure the decision process goes swimmingly, do read up on how to choose the right fish for your home.
14. Leopard Geko
Perfect for your little reptile enthusiast, Leopard Geckos are docile and well-tempered lizards. Their small size begs for gentle hands, but are otherwise the perfect beginner-level lizard you (and little ones) can't help but love. Help keep your reptile engaged with the best toys for pet lizards.
15. Corn Snake
Corn snakes are growing in popularity among households with children due to their placid nature. Small, light and presenting no risk to humans, these snakes will satisfy your small person's keen interest in exotic pets whilst not adding too many jobs to your to-do list!
16. Hermit Crab
Handle with care! Hermit crabs are wonderful first-time pets for children. They take up minimal space and are fascinating to watch however, having some time to themselves and being undisturbed is essential to their care.
17. Giant African Land Snail
The perfect companion for garden-loving littles! Giant African land snails are a great point of education, ideal for children who tend to be more hands-off and enjoy observing.
18. Ferrets
Ferrets make for some of the best small pets. Sleeping 18-20 hours a day, ferrets are a popular choice as an emotional support animal. But before falling for a ferret, check the laws of your state as they are legal as a pet in most regions but illegal in some.
19. Bearded Dragon
Although named after a fierce mythical beast, bearded dragons are good-natured, solitary reptiles with a soft spot for humans. Their mild temperament and generally chilled personality encouraged by frequent handling makes them the perfect pet for little ones. Sign us up!
20. Frogs
A frog might not be the first thing that springs to mind when it comes to owning a pet. However, these beginner pets have a laid-back nature that lends itself to easy handling.
21. Hedgehog
Children aged 10 and above could find everything they are looking for (and more) in a pet hedgehog. Despite their spikey exterior, hedgehogs are incredibly affectionate once tame, forming strong bonds with their owners for up to five years.
22. Stick Insect
The answer to a simple, low-maintenance first pet? A stick insect. They are particularly handy for the smallest of children desperate to take on more responsibility.
23. Degu
Living between five-nine years, these pets can see your kids through school and make for a sweet support system to come home to. Their natural curiosity and love of humans make them a wonderful addition to any home.
24. Cat
Your self-sufficient side-kick. Cats are a firm family favorite for the most part, tending to their own needs and once settled, they come and go as they please. If you're a first-time cat owner, make sure you keep them happy and healthy with this behaviorist's six tips.
25. Dog
Dogs are loyal companions and often pillars of support for children as they grow. The necessary care and lifestyle requirements teach kids the importance of routine and putting someone before themselves.
Wondering what are the easiest dogs to welcome into your home? Discover the 15 best dog breeds for first-time owners.
Get the best advice, tips and top tech for your beloved Pets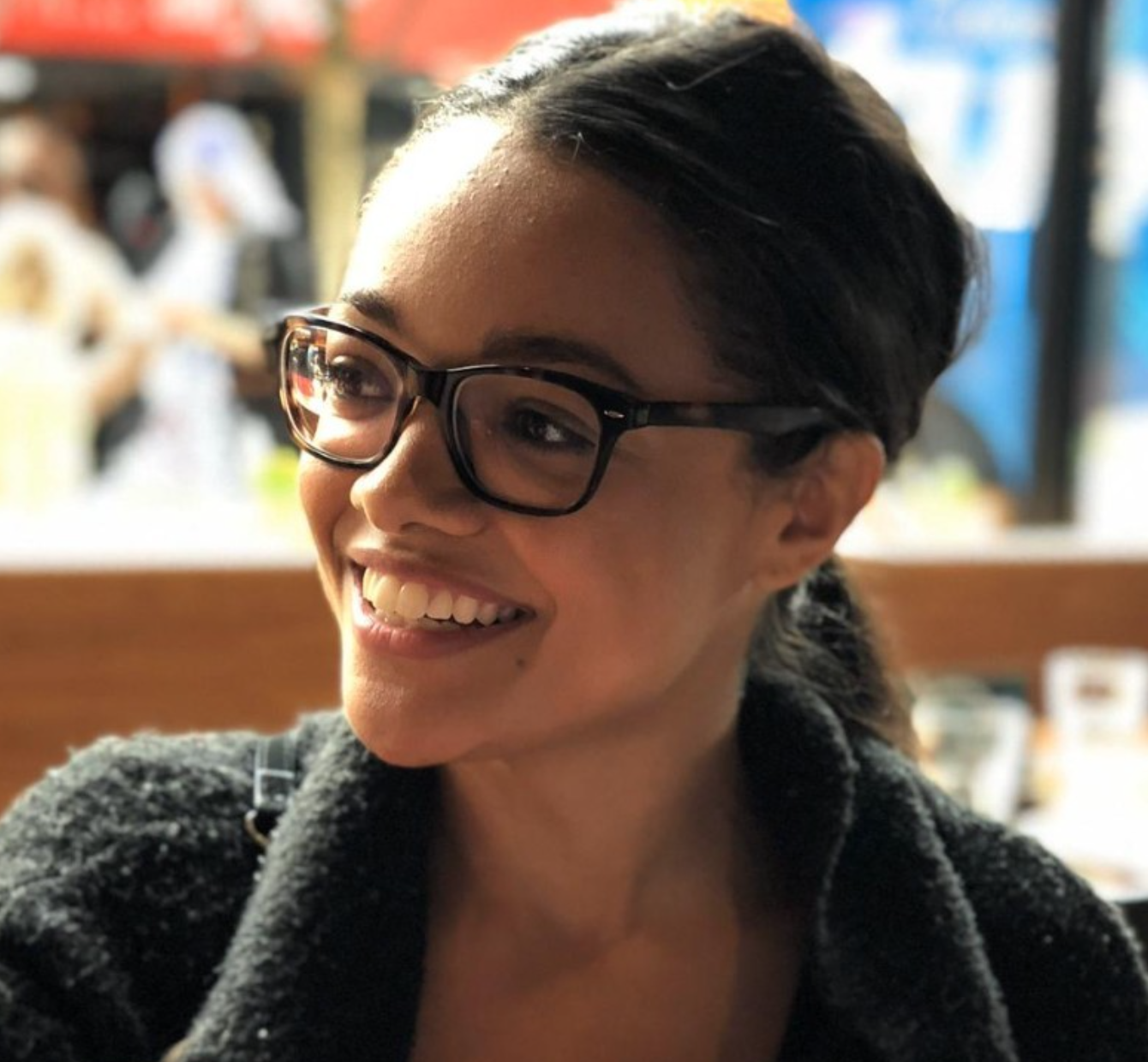 Becks is a freelance lifestyle journalist who has more than 9 years of experience in the world of digital and print journalism. She covers health, wellness and family interests for a range of titles. When she's not putting pen-to-paper (or finger-to-keyboard) she's reading, in the gym, or taking her Dog Aunt title very seriously looking after the handful of four-legged creatures in her life.