32 best dog and cat names: top pet names for your canine and feline friend
We've rounded up the best dog and cat names to help make naming your furry friend easy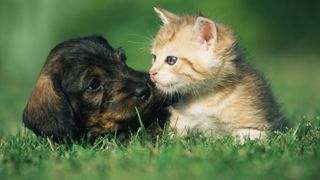 (Image credit: Getty Images)
What's in a name? Well, as it turns out, quite a lot! Deciding between the best dog and cat names can prove to be a tricky task. After all, you want a name that suits your furry friend's personality and character. But you'll also want to pick a name that stands the test of time, so you'll love it now and later.
But here's where the dilemma starts. Do you want something unusual? Something classic? Or something that's personal to you and your companion? Of course, you might want to ask yourself what breed is your cat and what breed is your dog before coming to your conclusion, as this might help you decide on a name for your four-legged best friend.
You might also want to consider how memorable the name is. After all, you're going to be using it a lot during playtime and walks.
So, to help, we've provided a list of the best dog and cat names to give you some inspiration and make naming your brood a little bit easier. From unique names to ones that roll off the tongue, here's our guide to the best dog and cat names in 2023.
32 best dog and cat names
1. Nala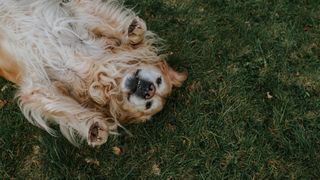 Lion King fans gather! If your cat has got main character energy, Nala makes for the perfect name for your cat and evenmore so if you've got a female as in Swahili 'Nala' means lion, queen and successful woman.
2. Coco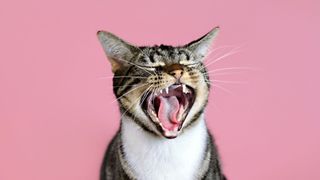 How sweet is this name? Coco is a French name which comes from the Latin word 'cocos' which – as you may have guessed — means sugar or sweet.
3. Leo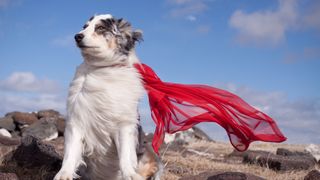 Deriving from the Latin word for 'lion', Leo is a great name for your little cub. It's actually the shortened version of Leon or Leopold which means lion hearted or brave, so it's very fitting if you've got a cat or dog which matches this nature.
4. Simba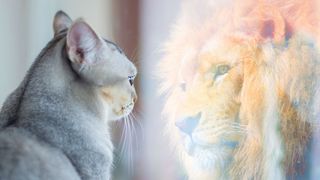 Sticking with the Lion King theme, how about Simba? This name could be the perfect match for your furry friend if they're displaying leader-of-the-pack qualities.
5. Bella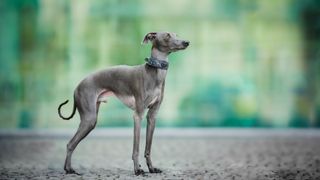 In Italian, the name means beautiful. So if you've got an Italian dog, like a Bergamasco Sheepdog — which is one of the rarest dog breeds — a Cane Corso or an Italian Greyhound, you might have just found their calling.
6. Charlie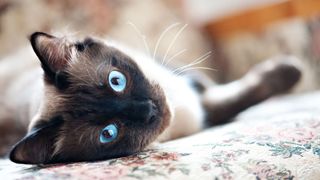 Charlie seems to be one of the most popular names for cats, and it's clear to see why. It's a unisex name that suits just about every size, shape and breed. No matter whether you've got a Burmese cat or a Boxer dog.
7. Maggie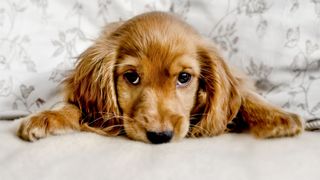 Maggie comes from the name Margaret. But it can also be short for Magnolia which means 'pearl'. And, just like your newest member of the family, pearls are rare and beautiful.
8. Bailey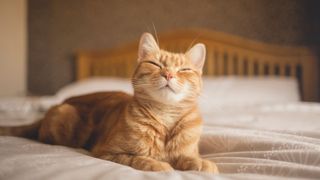 A great unisex name, Bailey derives from the word bailiff so if you've got a law enforcer on your hands, like a German Shepherd, Doberman or Rottweiler, it could be the perfect fit.
9. Rocky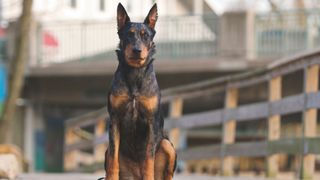 Made famous by actor Sylvester Stallone, regardless of size, Rocky is a name best given to those who are strong, determined and persistent. Got a furry friend in mind?
10. Teddy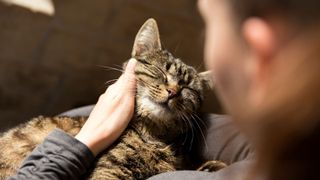 Does your cat or dog love cuddling? Then call of the search as Teddy could be the fit for your little ball of fluff that loves nothing more than getting comfy in your arms.
11. Bear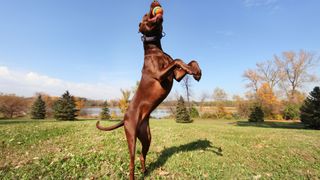 Strong, tolerant and large in size, if that sounds like your furry friend, Bear could be the name you've been searching for.
12. Loki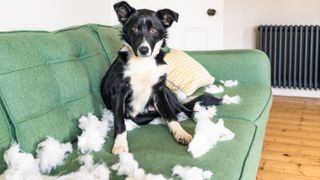 Made popular following the Marvel character's Disney+ series, Loki is a name that best suits a dog that has a big personality and a naughty streak.
13. Luna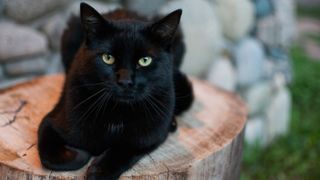 Meaning 'moon' in Spanish, Luna is a name that has connotations of nighttime so could be a great fit for cats and dogs of this coloring.
14. Daisy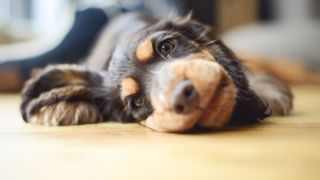 Fresh, youthful and strikingly beautiful, back in the day Daisy was the nickname for Margaret which means 'pearl'. So if you think of your cat or dog as a true one-of-a-kind gem, Daisy could be the name you've been looking for.
15. Poppy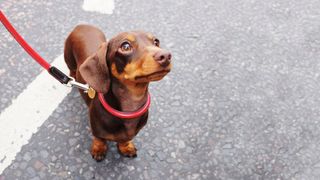 Cheerful, bright and beautiful, Poppy is a popular name for both cats and dogs. The name is often shortened from Penolope, but also can be used on its own and refers to the much-loved flower.
16. Holly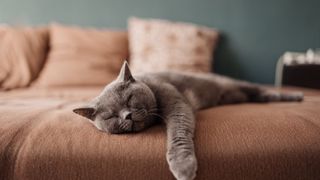 Got a dog or cat who is a December baby? Holly means 'sacred' and conjures up thoughts of the most wonderful time of the year.
17. Lola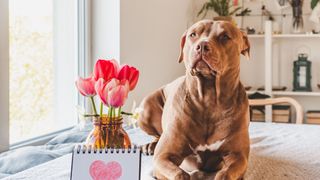 Lola is a shortened form of the name 'Delores' and has connotations of a loveable, thoughtful and friendly persona. So Lola makes for a great choice for a pet name if your furry friend shares these attributes.
18. Angel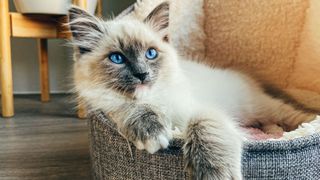 Associated with love, kindness and being an all round divine being, Angel makes for a great cat or dog name especially if their mannerisms and personality reflect all of the above.
19. Duke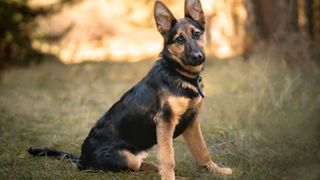 Got yourself a leader of the herd like a German Shepherd, Dobberman, Korat or a Siamese cat? Then give them a name which sums them up like Duke, which in English refers to a member of royalty.
20. Buddy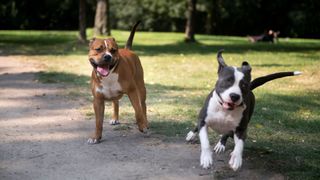 The name Buddy sparks feelings of closeness, companionship and a true bond that will stand the test of time. It's a classic choice for both cats and dogs.
21. Max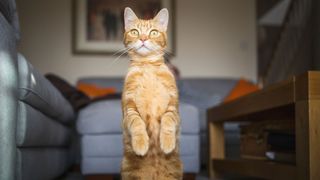 Short for Maximus, which means 'greatest', the name Max is ideal for a feline or canine that is, as its name suggests, the greatest of all time.
22. Archie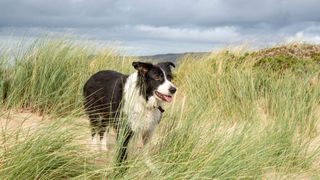 Archie is a unisex name that could be a good fit for both cats and dogs. It's actually short for 'Archibald' which means 'bold' or 'brave'. So if you've just welcomed a pet into your home which matches this description, Archie could be the one.
23. Lucky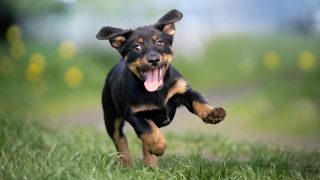 The perfect name for a dog? Lucky. But don't just take our word for it. According to the American Kennel Club, the name ranks in the top 20 of the most popular dog names.
24. Cooper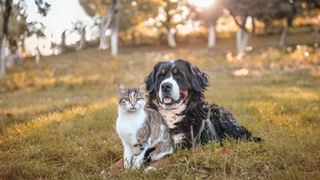 How does Cooper the cat sound? Or Cooper the canine? Pretty good, we think. Along with being a strong and reliable name, Cooper has connotations of strength, endurance and loyalty.
25. Scout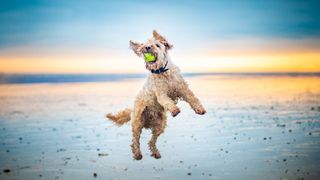 This name is associated with adventure, intelligence and loyalty. Making it a great catch for male and female cats and dogs.
26. Stella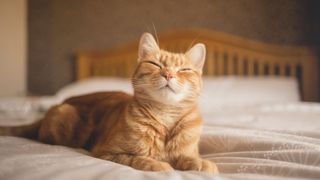 Stella is another name that takes its roots from Latin. When translated, it means 'star'. So is a good fit for those whose furry friends are best described as bright, beautiful and intelligent.
27. Arrow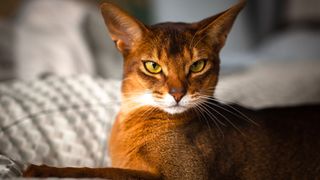 Got a cat or dog that's swift, agile and a true leader of the pack? Arrow could be a very fitting for your feline friend or canine companion like an Abyssinian Cats or a Border Collie that's known for embodying these qualities.
28. Bambi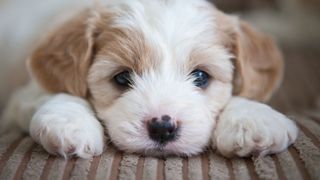 Cute, endearing and deriving from the Italian word 'bambino', (which in English translates to child), Bambi is a name that's been growing in popularity for pets.
29. Biscuit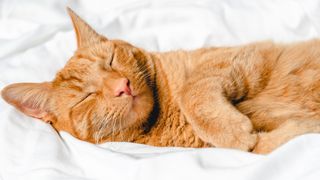 Oh crumbs! If you've just welcomed a cat or dog into your home that's similar in coloring to a biscuit, you might have just found their perfect match.
30. Bongo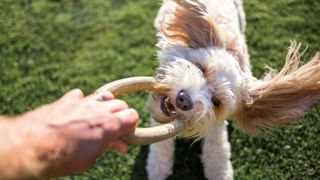 Loving, affectionate, and hardworking, the name Bongo could be a great pick for a furry friend that fits that description.
31. Pooch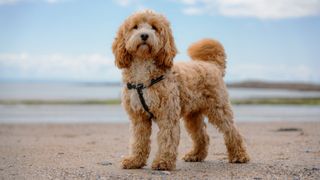 Sometimes, names don't need to be confusing, tricky or hard to remember. So if you're the proud pet parent of a dog, Pooch might just be the best name yet.
32. Toto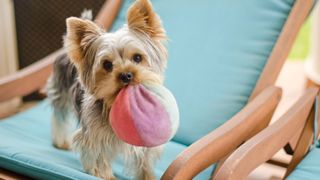 Easy to say and even easier to remember, Toto is a name that suits all small dogs. From Yorkshire terriers to a Cavalier King Charles Spaniel.
For more inspiration, discover our guide to the 17 star-studded pets to name your dog or cat after. Plus, we've got everything you need to know about bringing home a puppy for the first time and newborn kittens: A vet's guide to care. Or if you're looking to spoil your new four-legged fur friend, check out the best dog treats and the best cat treats.
Get the best advice, tips and top tech for your beloved Pets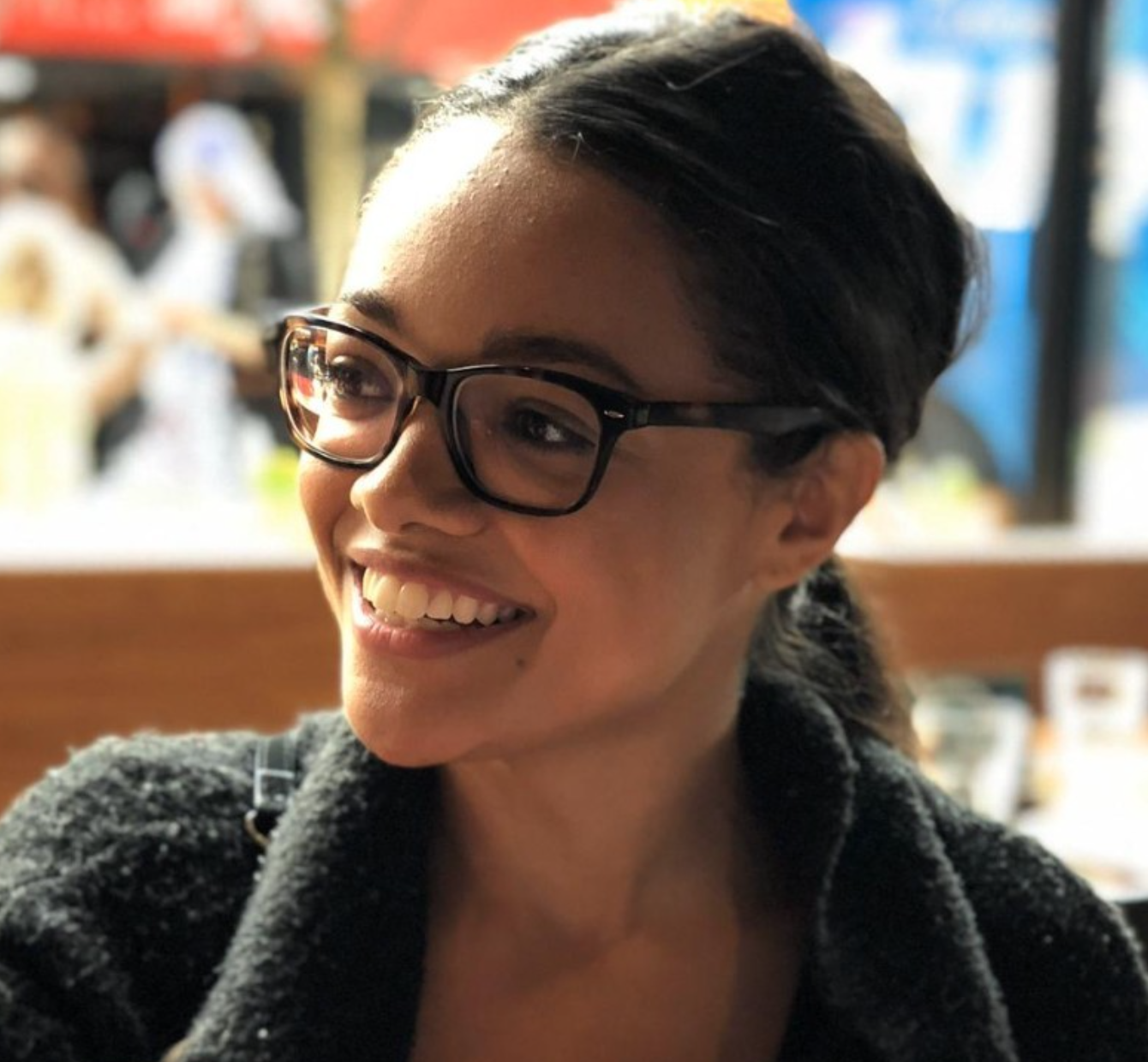 Becks is a freelance lifestyle journalist who has more than 9 years of experience in the world of digital and print journalism. She covers health, wellness and family interests for a range of titles. When she's not putting pen-to-paper (or finger-to-keyboard) she's reading, in the gym, or taking her Dog Aunt title very seriously looking after the handful of four-legged creatures in her life.