Best dog breeds for cats
We've gathered the best dog breeds for cats that will ensure your pets get along great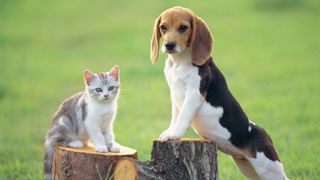 (Image credit: Getty Images)
Knowing the best dog breeds for cats can help ensure your home is a harmonious one. Dogs and cats can live together, despite the cultural cliché that they fight like, well, cats and dogs.
However, there are certain dog breeds that may not be the best choice for cat families. Herding breeds like the German Shepherd and Australian Shepherd, would likely drive a kitty crazy with their continued attempts to round them up, as would any dog that has a high prey drive. But don't fret, there are plenty of gentle and sweet-natured breeds that thrive on cat companionship.
There are certain dog breeds for cats that are preternaturally disposed to being a good cat companion, but keep in mind that almost any dog can learn to coexist with a cat, provided they are given the right training and are socialized at a young age. Individual personalities also come into play, with older cats often doing best with docile dog breeds and active cats pairing well with spirited dogs.
When you're ready to introduce your furbabies, remember that slow and steady wins the race. Let them spend short, supervised periods of time together in a safe space, and keep your dog on a leash to let your cat get used to them. When you feel comfortable and confident that the two can relax around each other, you can then leave them unsupervised - but start off with shorter periods of time.
To help ensure your pet home is a harmonious one, here are nine of the best dog breeds for cats.
PetsRadar's Best Dog Breeds for Cats
1. Pug
Since they're pretty pint-sized themselves, the playful and mischievous Pug tends to get along famously with furkids of the feline variety. Friendly and loving, they have outgoing and sociable natures that respond well to having other animals around for companionship. Being couch potatoes, Pugs have little desire to go chasing after cats, and are content to let them be, making this partnership a match made in furkid heaven.
2. Golden Retriever
Even the most dog-despising cat on the planet will find it hard not to fall in love with the sweet-natured and gentle temperament of one of the world's most popular and beloved dog breeds. The Golden Retriever is family-focused and isn't fussed if that family includes a feline, in fact, the more people and animals in the family the better as far as this affectionate dog is concerned. Eager-to-please and responding well to training, Golden Retriever's are known to bond deeply with other furkids of all kinds, making it one of the foremost breeds of dogs that are good with cats.
3. Corgi
Highly trainable, the clever and affectionate, Corgi adapts well to almost any living environment and makes an excellent canine companion for domesticated cats. While they may be small, this breed is highly energetic and loves playing games and giving chase. They're best paired with outgoing and adventurous feline breeds who will be happy to indulge their love of fun.
4. Cavalier King Charles Spaniel
Beautiful inside and out, the Cavalier King Charles Spaniel is as sweet as sugar, making them the perfect match for all breeds of cats. They're highly adaptable, gentle, and loving, and while they adore cats, they're respectful of their independence, and will give them the space they need. Despondent when left alone, Cavies like having other animals around for companionship, and even the crankiest kitty will find it hard to resist their gorgeous gaze.
5. Basset Hound
Low-key and with a seemingly endless supply of patience, the slow-moving nature of the Basset Hound makes them a wonderful addition to a home with cats. Friendly and unintimidating, their mild-mannered nature makes them highly tolerant of other animals. They can be stubborn, so training requires consistency and persistence, but their easy acceptance of cats will make for a harmonious household.
6. Maltese
Weighing in at under 7 pounds, the Maltese will put any cat at ease, and they have excellent manners and a gentle nature that makes them inoffensive to feline furkids. Playful and charming with loving and easy-going temperaments, this breed will happily curl up next to your kitty or give them the space to do their own thing. Great with all ages, their respectful natures make them especially good for senior cats who want to be left in peace.
7. English Bulldog
While they're often considered to have a sour expression, inside the calm and courageous Bulldog has a heart of gold. Chilled out and relaxed, this breed typically makes fast friends with felines and has a docile and accepting nature that allows them to go with the flow. Unlike their cousins the French Bulldog, English Bulldogs don't tend to require any socialization to be able to get along with cats, with their placid personalities ensuring a high level of compatibility.
8. Beagle
With a merry and happy-go-lucky disposition, the friendly and curious Beagle gets along well with cats, viewing them as just another member of the pack. Laid-back and sociable, Beagles aren't keen on being left alone, so will likely delight in having another furry animal to hang out with when you're not home..
9. Newfoundland
One of the most affectionate dog breeds, these gentle giants may be huge, but don't let their intimidating size put you off welcoming one into your home. Underneath their large exterior beats a sweet and soft heart that warms easily to cats and other animals. Viewing feline furkids as potential friends, the noble Newfoundland is patient, calm, and protective of all their family members, including any felines who might be part of the crew.
Get the best advice, tips and top tech for your beloved Pets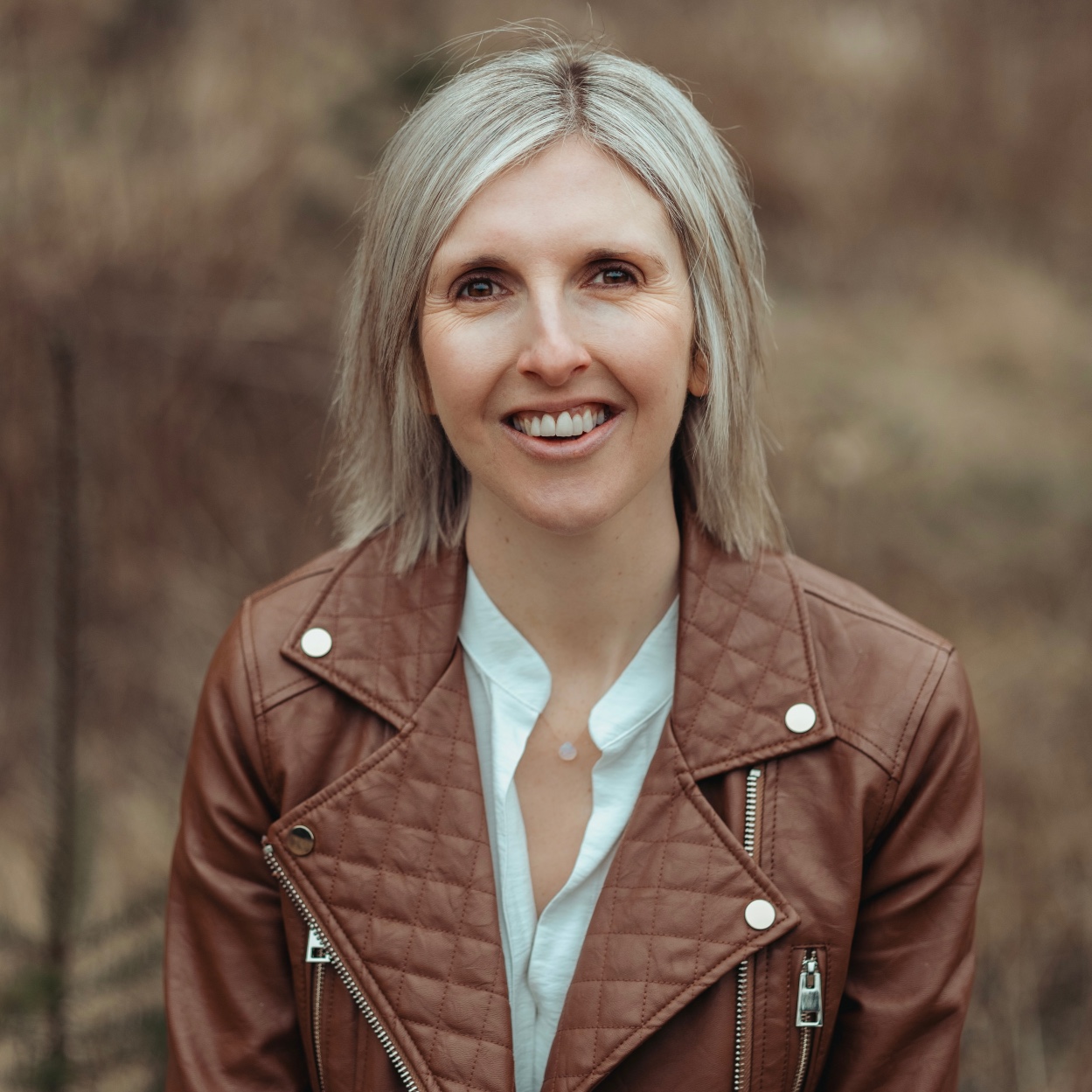 Kathryn is a freelance writer who has spent the past three years dividing her writing time between her two great loves - pets and health and wellness. When she's not busy crafting the perfect sentence for her features, buying guides and news pieces, she can be found hanging out with a very mischievous Cocker Spaniel and a super sassy cat, drinking copious amounts of Jasmine tea and reading all the books.