6 homemade dog food recipes: Best healthy meals for your pup
These homemade dog food recipes will give your canine companions a delicious and nutritious meal for any time of year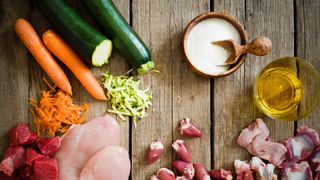 (Image credit: Getty Images)
The concept of homemade dog food recipes is something that has gathered pace in recent years. Combining nutritious ingredients with easy-to-follow instructions, the result is a taste sensation for your miniature foodie.
The best high quality dog food might be more convenient, but increasingly, many pet owners are now choosing to create their own. This is a trend that you may want to consider adopting yourself, especially if your dog is a fussy eater, or if you want to pay closer attention to their diet.
If this is the case, you should also be aware that along with the benefits of homemade dog food, there are also some drawbacks. Any significant change to your dog's diet should probably be talked over with your local veterinarian first.
Even so, everyone loves spoiling their dog from time to time, so what better way to show your love is there then cooking up a storm in the kitchen with some of these homemade dog food recipes?
With that in mind, we have put together a selection of our favorite homemade dog food recipes that are simple to make, packed full of essential vitamins and minerals, and best of all, taste jaw-droppingly delicious!
1. DIY homemade dog food
Ingredients:
1 1/2 cups brown rice
1 tablespoon olive oil
3 pounds ground turkey
3 cups baby spinach, chopped
2 carrots, shredded
1 zucchini, shredded
1/2 cup peas, canned or frozen
Directions:
In a large saucepan of 3 cups of water, cook rice according to package instructions; set aside.
Heat olive oil in a large stockpot or Dutch oven over medium heat. Add ground turkey and cook until browned, about 3-5 minutes, making sure to crumble the turkey as it cooks.
Stir in spinach, carrots, zucchini, peas and brown rice until the spinach has wilted and the mixture is heated through, about 3-5 minutes.
Let cool completely.
Recipe via Damn Delicious
2. Doggy chilli
Ingredients:
4 carrots
2 Tbsp butter
1 lb ground beef
1 can of tomato paste
Beef broth (NO SALT)
Optional can of corn
250 grams cream cheese
Mozzarella
Directions:
Boil the macaroni.
In a frying pan cook the beef.
Add butter, carrots, corn, cream cheese, and tomato paste to your beef and cook for about 5 minutes.
Then add your beef mixture to your casserole dish, add your beef broth and sprinkle cheese on top.
After that, put it in the oven at 350 degrees and cook for half an hour. Add more cheese if you would like.
Recipe via barkpost.com
3. Easy crockpot dog food
Ingredients:
2 1/2 pounds ground beef
1 1/2 cups brown rice
1 (15-ounce) can kidney beans, drained and rinsed
1 1/2 cups chopped butternut squash
1 1/2 cups chopped carrots
1/2 cup peas, frozen or canned
Directions:
Stir in ground beef, brown rice, kidney beans, butternut squash, carrots, peas and 4 cups water into a 6-qt slow cooker.
Cover and cook on low heat for 5-6 hours or high heat for 2-3 hours, stirring as needed.
Let cool completely before serving or storing in airtight containers in the freezer.
Recipe via Damn Delicious
4. Posh chicken dinner layer cake for dogs
Ingredients:
1 kg (2.2 lbs) chicken (we used boneless chicken breasts)
1/2 cup of carrots
1/2 cup of peas
1/2 cup of sweet corn
1 medium apple
1 egg shell and all
1 cup of brown rice
Directions:
Preheat oven to 170º C (325º F, Gas Mark 3)
Pop the chopped carrots, peas, and sweet corn in a pot to cook and soften.
Peel and chop apple into small pieces
Minced the chicken in a food processor. (or just buy it already minced)
Cook brown rice according to package
Mush vegetable mix
Pulverize a whole egg so that the shell is totally crushed.
Blend chopped apple, egg and chicken together in a mixing bowl
Mix vegetable melee and rice together in bowl
Grease a cake pan or line with baking paper.
Take 1/2 of the chicken mixture and place it in the bottom of the cake pan.
Take about 2/3 of the veggie and rice mix and place on top of chicken base
use the rest of chicken mixture and place on top of the veggie and rice mix
Top up the cake with the last of the veggie mixture
Pop it into your pre-heated oven and cook for 35 minutes or until juices run clear
Let cool and then remove from the pan and slice a piece of posh chicken heaven for your dog.
Recipe via wagthedoguk
5. K-9-ingredient meatballs
Ingredients:
½ pound ground beef
½ cup cooked brown rice
1 carrot, shredded
1 stalk celery, finely chopped
½ cup frozen chopped spinach, thawed and drained
2 tablespoons chopped flat-leaf parsley
2 tablespoons parmigiano-reggiano cheese
1 large egg
2 teaspoons ground turmeric
DIrections:
Preheat the oven to 400 degrees.
Grease a muffin pan or a baking sheet.
In a medium bowl, combine all of the ingredients and mix well.
Fill each muffin tin with about 1/4 cup of the mixture, or form the mixture into 10 balls and place on the baking sheet.
Bake until cooked through, about 15 minutes.
Let cool completely on a rack.
Recipe via rachaelraymag.com
6. Mini omelette
Ingredients:
2 organic eggs
Smoked salmon, thinly sliced
Green pepper, diced
Directions:
Lightly grease ramekin with a small drizzle of olive oil. Crack eggs directly into ramekin.
Add green pepper and salmon.
Stir thoroughly with a fork until combined.
Bake at 350 F for 10 to 12 minutes or until browned on top and cooked completely.
Allow to cool and serve.
Recipe via Pawsh Magazine
Get the best advice, tips and top tech for your beloved Pets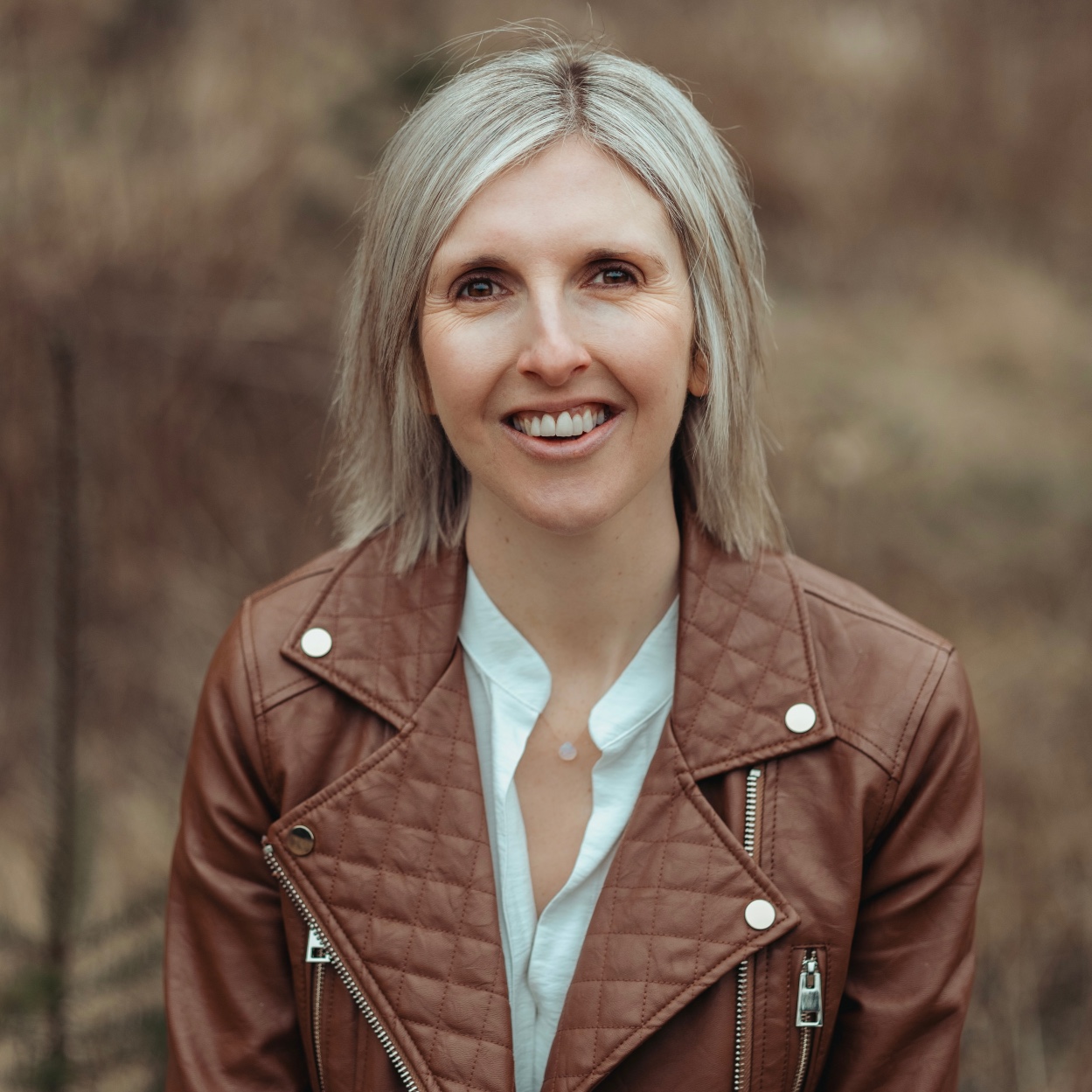 Kathryn is a freelance writer who has spent the past three years dividing her writing time between her two great loves - pets and health and wellness. When she's not busy crafting the perfect sentence for her features, buying guides and news pieces, she can be found hanging out with a very mischievous Cocker Spaniel and a super sassy cat, drinking copious amounts of Jasmine tea and reading all the books.