7 oldest dogs ever to have lived
From an active Australian Cattle Dog to a larger-than-life Toy Fox Terrier, here's the official list of the oldest dogs ever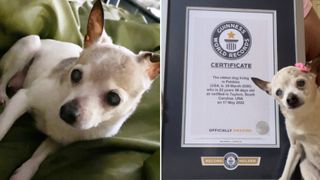 (Image credit: Guinness World Records)
When it comes to the oldest dogs ever, there's plenty of debate amongst pet owners about whose beloved canine companion can officially stake claim to the title, and figuring out who's right is no easy task.
With most dog breeds live anywhere between 8 to 15 years on average, authentic records of dogs that have made it beyond 20 years are surprisingly hard to come by.
Because of that, it's quite possible that there are dogs who have exceeded the lifespan of those on our list, such as Maggie, an Australian Cattle Dog who was said to have lived to 30 years of age.
But, to make things easier, we'll be going by the list held by Guinness World Records who have been able to verify the birth and death certificates of the below pups to create a list of the oldest dogs ever.
1. Bluey - 29 years and 5 months
While several pet owners have attempted to claim the title of 'longest living dog' for their canine companion, Bluey is the only one of these pups who was able to have their dates of birth and death officially verified by Guinness World Records.
A female Australian Cattle Dog who lived on a farm in Rochester, Victoria, Australia, Bluey spent close to three decades working with sheep and cattle, and her active lifestyle could have been one of the factors that contributed to her reaching the ripe old age of 29 years and 5 months.
Bluey's long lifespan contributed to studies on the Australian Cattle Dog that concluded that on average, they live about 12 months longer than breeds of a similar size with a life expectancy of around 13.4 years.
Given that Bluey more than doubled that figure, there was clearly something more at play with this pup than simply good genes!
2. Butch - 28 years
Residing in Virginia, Butch the Beagle takes second place when it comes to the world's oldest living dogs, clocking up an impressive 28 years. Born in 1975, Butch is said to have remained active and playful right up until his death in 2003, with is owners fondly referring to him as having been young at heart.
And while Butch didn't manage to outlive Bluey, his long lifespan did manage to nab him the record for the oldest living Beagle, with his closest rival living for just 20 years.
3. Snookie - 27 years and 284 days
With an average lifespan of between 13-15 years, Snookie is one Pug who well and truly smashed that approximation, living to an unbelievable 27 years and 284 days. Not much is known about Snookie, other than that she resided in South Africa and died in 2018.
So far, no other Pug has come close to rivaling Snookie's record, with King Tug the Pug, who was next in line, dying at age 18 in 2020.
4. Taffy - 27 years and 211 days
Born in September of 1975 and dying in March of 2003, Taffy the Welsh Collie lived in the United Kingdom and fell just short of beating Snookies record, living for 27 years and 211 days.
A cross between a Welsh Sheepdog and a Border Collie, the Welsh Collie is well known for its outstanding herding abilities and loves nothing more than long days spent working the land.
5. Adjutant - 27 years
Like many of the dogs on this list, little is known about Adjutant except that he was born in 1936 and died in 1963, making him another pup who lived for 27 years. The oldest Labrador Retriever on record, Adjutant resided in the United Kingdom where he served as a gamekeeper's dog.
6. Buksi - 26 / 27 years
Well known in his home country of Hungary, Buksi was a mixed-breed dog who is said to have been part Swiss Shepherd. His exact age was never able to be verified as it was unclear which month in 1990 he was born in, but given that he died in 2017, he was registered as having lived to between 26 and 27 years.
7. Pusuke - 26 years
With his birth date listed as April 1st, 1985 and his date of death recorded as December 5th, 2011, Pusuke the Shiba Inu-mix well and truly outlived his expected lifespan of 15 years.
Pusuke was lucky to make it to 26 years of age, having sustained serious injuries when he was hit by a car in 2008. Thankfully, he underwent successful surgery and thrived for the remaining three years of his life.
Residing in Japan with his owners, Pusuke was happy and healthy right up until his final hours, dying peacefully in his sleep surrounded by his family.
World's oldest living dog in 2022
Back in April of this year, the world's oldest living dog was confirmed as 21-year-old Chihuahua, Toby Keith. But not so fast! After hearing the news released by Guinness World Records, South Carolina couple Bobby and Julie Gregory knew that their pup Pebbles was older.
Born on the 28th March 2000, Pebbles is a four pound Toy Fox Terrier who is currently 22-years-old and showing no signs of slowing down. While she may be short of stature, Pebbles has a larger-than-life personality and while she can be cranky if she's woken up, for the most part, she has a calm and loving nature.
"Pebbles is like a wild teen who loves to sleep during the day and is up all night," says Julie. "She loves listening to country music while she is sleeping. Her two favorite country singers are Conway Twitty and Dwight Yokum."
Once a devoted partnered pooch, Julie says that Pebbles sadly became a widow in 2017 after her loving 'husband' Rocky, with whom she had 24 pups across three litters, died at the age of 16.
While Pebbles grieved deeply for a long period of time, Julie says that she slowly started to find the joy in life again and loves taking walks with Bobby, who she adores.
When asked the secret to ensuring a dog lives a long and happy life, Julie had this to share:
"Treat them like family because they are. Give them a happy positive environment as much as possible, good clean food and proper healthcare."
Julie says that she and Bobby love Pebbles more than anything and are delighted that her world record is giving her a chance to shine. "We are truly honored. Pebbles has been with us through everything; ups and downs, good times and bad, and she has always been the beacon of our lives."
Get the best advice, tips and top tech for your beloved Pets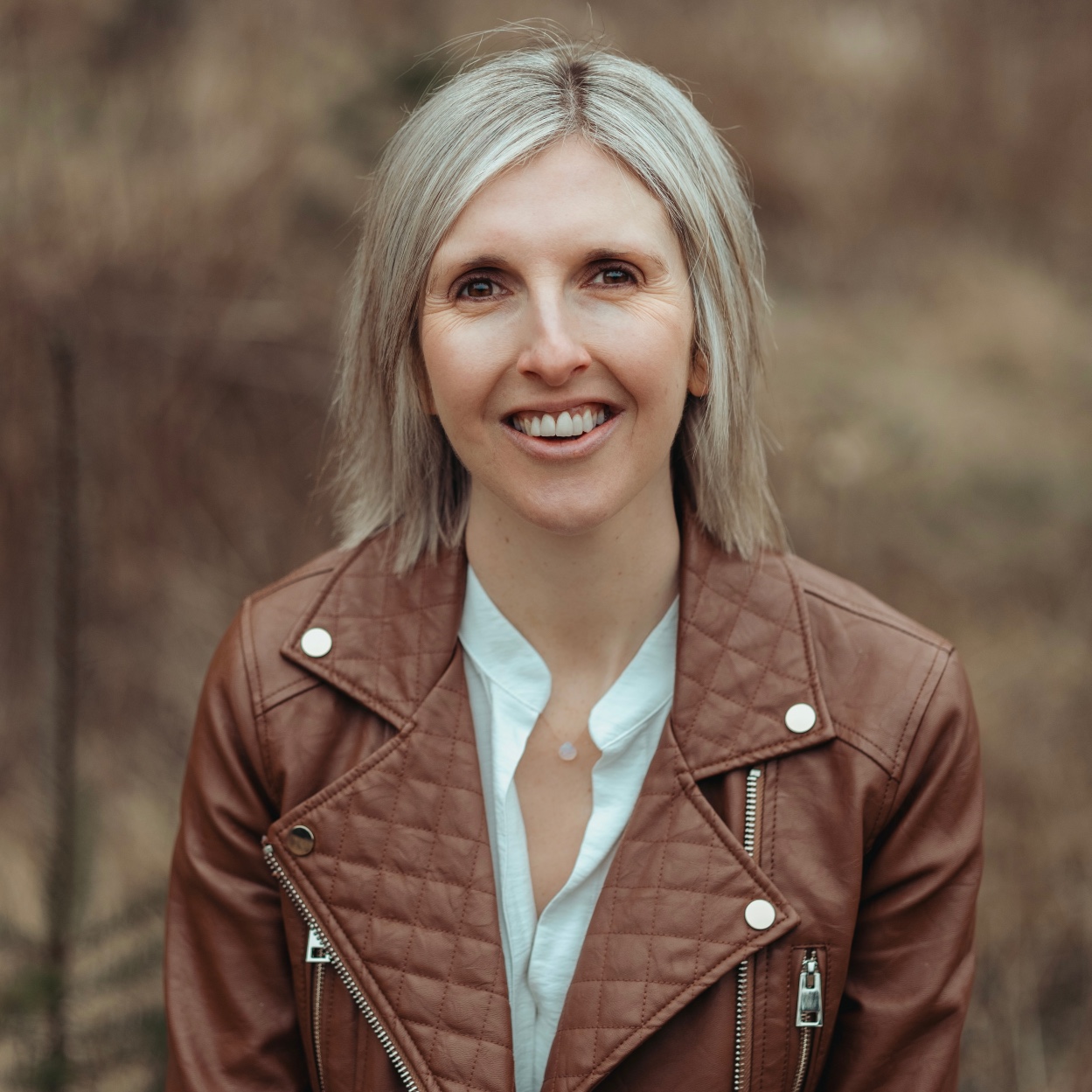 Kathryn is a freelance writer who has spent the past three years dividing her writing time between her two great loves - pets and health and wellness. When she's not busy crafting the perfect sentence for her features, buying guides and news pieces, she can be found hanging out with a very mischievous Cocker Spaniel and a super sassy cat, drinking copious amounts of Jasmine tea and reading all the books.