Pedigree vs Instinct dog food: Which brand is better?
We compared Pedigree vs Instinct dog food with advice from an expert nutritionist to see which one reigns supreme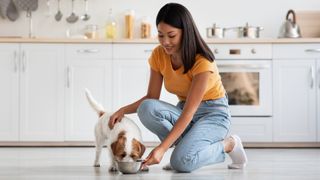 (Image credit: Getty Images)
Pedigree vs Instinct dog food - is one better than the other? It's a question you may have found yourself pondering while perusing the grocery store aisles in search of the best dog food for your canine companion. And the good news is, we're here to help answer that question.
With so many brands claiming to have the best dry dog food and the best wet dog food, it can be easy to assume that a higher price tag equals a better quality dish, but that's not always the case. Not all of us have the financial means to spend $700 a year on premium dog food for our pup. With that in mind, we wanted to explore whether a cheaper brand of dog food could offer complete and balanced nutrition or whether an expensive brand would prove superior.
To help us figure that out, we put popular dog food brands Pedigree and Instinct in the ring together and enlisted the help of Cam the Dog Nutritionist to get his expert opinion on whether you can safely cut costs without jeopardizing your pup's health. Here's what we found out…
Leaving a job in the city to become a dog runner and dog day care owner, Cam qualified as a dog nutritionist in 2017 and has gone on to work with hundreds of dogs suffering from a variety of illnesses. His goal is correct the misinformation surrounding canine health, so owners can make the most accurate choices about what's best for their dogs.
Pedigree vs Instinct dog food: Range of products
Pedigree currently has 13 different kibble options available that sit across four different product lines, including formulas that have been specifically developed to meet the needs of puppies. Their adult range contains dry food for small and large dogs, and they also have a high protein and healthy weight option.
When it comes to wet food, you'll find the same product lines but with substantially more flavor options than Purina's dry food range. There's also a range of different preparations, including ground, chopped, sliced, and petite bites. This is great if you have a pup that loves variety or if you have a smaller or senior dog who may struggle with big chunks of meat.
Instinct has six different categories that they place their products under, including freeze-dried meals, raw food and kibble mixes, raw coated kibble and wet. Within their most popular Raw Boost line, they offer nine different options that have been tailored to meet a variety of breed, life stage, and health needs.
In their wet food range, Instinct splits their offering into puppy, adult, all life stages, and small dog options with most of these containing a choice of two to three flavors. They also offer a variety pack for those pups who prefer a little more excitement at mealtimes.
Because both Pedigree and Instinct have several product lines, we've chosen to focus on one dry food and one wet food from each brand. For Pedigree, that will be their Choice Cuts in Gravy with Beef and their Adult Grilled Steak and Vegetable dry dog food, both from the Complete Nutrition range. Over at Instinct, we'll be analyzing their Raw Boost Real Beef kibble and their Original Grain-Free Real Beef Recipe wet food.
Pedigree vs Instinct dog food: Price
There is a substantial price difference between the lines offered by Pedigree and those produced by Instinct, so let's delve into that so you can get a sense of what you'll be getting for your money.
Pedigree is the king of affordability, with their 30 lb bag of Adult Grilled Steak and Vegetable dry dog food being offered by most of the major retailers at an impressively low $20. It's a similar story with their Choice Cuts in Gravy with Beef wet food, with 12 cans likely to cost you less than $19.
As you've probably already guessed, Instinct is not a budget brand, so you'll need to be prepared to dig deep into those pockets if you're keen for your dog to dine on these dishes. Their Raw Boost Real Beef 21 lb pack of kibble tends to retail for around $75 and their Original Grain-Free Real Beef wet food costs around $22 for a case of six (more than double the price of Pedigree's cans).
Pedigree vs Instinct dog food: Quality of ingredients
When it comes to dry and wet dog foods that come with budget price tags, we'd expect to see some degree of compromise when it comes to the quality of ingredients but how much of a compromise is made varies from brand to brand.
Starting with Pedigree's Choice Cuts in Gravy with Beef, Cam, the Dog Nutritionist, said, "The first ingredient is water, which they've pumped into the food," he explains. "Then wheat filler and a load of synthetic supplements. I wouldn't use this."
This product also contains animal by-products, which can include any meat that's left over from the slaughtered animal once the prime cuts have been removed - with the exception of hooves, hair, horns, and teeth. Although we do see the addition of vitamins and minerals, we had to score this product lower when it comes to nutritional value.
Next up is Pedigree's Adult Grilled Steak and Vegetable dry dog food. Once again, this is not a product that Cam recommends pet parents feed their pups. "There isn't a single, healthy ingredient in this food," he says. "The first and main ingredient is corn, which is connected to allergies and intolerances in dogs by holistic veterinarians."
However, while some vets may recommend dogs with certain health conditions and allergies steer clear of corn, research conducted by Purina shows that corn is not only an acceptable ingredient to include in the diet of most dogs, it can also be beneficial. With that in mind, it's worth speaking with your vet about your dog's specific nutritional needs before removing corn from their diet.
When it comes to the rest of the Pedigree ingredient list, Cam goes on to point out that ingredients such as beet pulp, which may sound healthy, are in actual fact used as fillers and while there are supplements included on the ingredient list for this kibble, they're synthetic, providing little in the way of nutrition for your canine companion.
While the picture is slightly brighter over at Instinct, their foods don't rank as highly when it comes to providing a complete and balanced meal. Cam had this to say about their Original Real Beef Recipe:
"Really high in meat which is good, however, it's highly processed tinned meat which means a loss in nutritional value (during the tinning process). More worryingly, there are very few other actual food ingredients. When the fourth ingredient is a calcium supplement, you know the following ingredients will be virtually inconsequential in their quantity, as ingredients are listed in descending quantity order."
Cam also wasn't keen on their Raw Boost Real Beef recipe, which is not a product he'd favor using due to the low quality of ingredients. After scrutinizing the list, he specifically commented on the use of meal in Instinct's recipe, explaining that meal is made from powdered meat that's a very low quality protein source.
"Cooking a food down into a powder massively reduces the quality of the protein," Cam says. "This is called protein denaturation. The quality freeze-dried ingredients will make up a tiny proportion of the meal, and therefore could be considered redundant."
Pedigree vs Instinct dog food: The verdict
When we started writing this piece, our intention was to be able to provide you with a clear winner when it came to which of these two brands would do the best job of offering your pup the nutritional nourishment they need to thrive. However, after speaking with Cam, the Dog Nutritionist, it became clear that neither our budget brand nor our premium pick would emerge from this battle victorious.
It's worth pointing out that nutritionists and veterinarians all differ in their professional views on which dog foods are the healthiest, so if you're currently feeding your pup a product from the Pedigree or Instinct range, we recommend speaking with your vet before making any changes to your dog's diet to ensure you receive advice and guidance that's specific to your pet.
With that being said, if you'd like to get a head start on researching some brands that might be suitable for your dog, we recommend heading over to our guides on the best dry dog food and the best wet dog food.
As a starting point, we suggest focusing on brands such as Hill's Science Diet and Royal Canin. Both of these brands are at the forefront of science-led nutrition and their formulas are designed based on research presented to them from nutritionists, veterinarians and scientists from around the world. They are also the top two veterinarian-recommended brands - so you'll have peace of mind that you're feeding your pup a safe, nutritious and delicious meal.
However, we're aware that both of these brands only offer premium products that aren't going to be accessible for everybody. If you want to give your pup a quality diet but you're worried about the cost, our advice would be to consult with your vet to see if a wet or dry food from the Purina range might be suitable for them. There may be some compromise to be made with the quality of the ingredient list, but overall, Purina has a solid reputation for providing complete and balanced meals.
Looking to swap your dog over to a new diet? Then be sure to check out our piece on changing dog food written by an expert vet which will help you make the transition safely.
Get the best advice, tips and top tech for your beloved Pets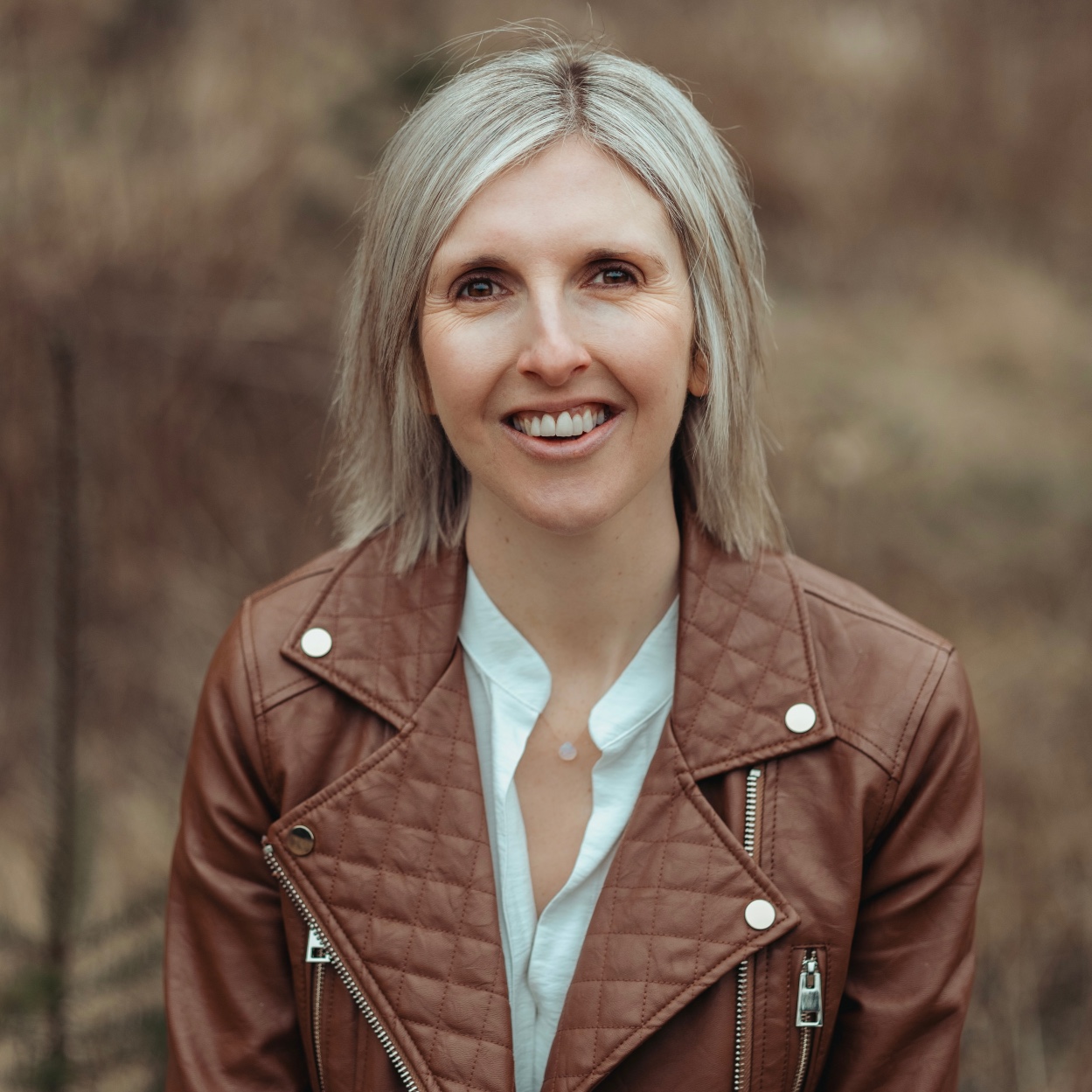 Kathryn is a freelance writer who has spent the past three years dividing her writing time between her two great loves - pets and health and wellness. When she's not busy crafting the perfect sentence for her features, buying guides and news pieces, she can be found hanging out with a very mischievous Cocker Spaniel and a super sassy cat, drinking copious amounts of Jasmine tea and reading all the books.