Pedigree vs Purina dog food: Which is best for your canine companion?
When it comes to Pedigree vs Purina dog food, both are long-standing reputable brands. But is one better than the other? We find out!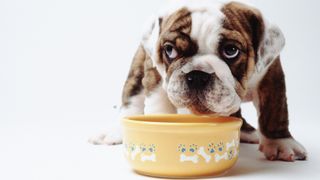 (Image credit: Getty Images)
The Pedigree vs Purina dog food battle has seen these top two heavyweights battling it out in the ring for years, so we decided it was high time we jumped on in to see if we could put this war to rest once and for all and finally crown a winner.
If you're looking for the best dog food for your beloved canine companion, both Pedigree and Purina are worthy and reputable contenders who have dominated the market for decades. But is one better than the other?
Pedigree and Purina offer some of the most popular wet dog food and dry dog food options, with pet parents gravitating towards these two brands for different reasons. Let's take a closer look at what each one has to offer, including an honest look at the pros and cons so that you can choose the right chow for your fur baby.
About Pedigree
Founded in 1957, Pedigree has steadily grown to dominate the dog food market with it's emphasis on offering quality nutrition at an affordable price.
Alongside their commitment to offer wet, dry, and treat foods that support, fortify and fuel a dog's power to be their healthiest and happiest selves, the company is also committed to supporting shelter and rescue organizations across the country via the PEDIGREE Foundation.
Operated out of England, the company sells more pet food than any other company in the world and alongside their flagship brand, they also own other popular lines such as Sheba, Eukanuba, Cesar, IAMS, and Nutro.
What's good about Pedigree?
Let's face it, our canine companions sure can gobble their way through a fair amount of chow, so if affordability is high on your list when selecting a dog food for your pup, Pedigree has got most other brands beat.
Keeping their costs low is Pedigree's main priority and this enables them to have a strong hold on the market, giving them access to all major stockists from online retailers and supermarkets to higher end boutique pet food stores.
They're also keen promoters of both wet and dry food, unlike many of their competitors who tend to mainly push kibble as being the best options for a dogs daily diet. When it comes to their wet and dry food options, they offer an extensive range with products to suit small, medium, and large breeds as well as diets for specific needs, such as oral care, skin and coat, weight, and high protein.
Pedigree have also had very few recalls over the years and there's no major controversies around this brand, so if you're looking for a cheap brand with a good safety record, it's worth considering. That being said, as with any pet food product, Pedigree has drawbacks that are worth weighing up.
What's not so good about Pedigree?
While it may be one of the cheaper brands around, we feel that contrary to what they say, Pedigree haven't yet mastered the art of blending quality with affordability. Their extensive use of fillers and animal by-products, coupled with the lower nutritional profile definitely earns the brand a black mark against its name.
In order to keep their prices low, Pedigree relies on many ingredients that are known to be controversial, including iron oxide, animal plasma, and meat and poultry by-products, which can include ground up bones and organs. Fillers such as corn, which provide a lot of empty calories, are used to bulk out their products and artificial colors and low quality oils and fats make a regular appearance too.
Pedigree also scores much lower than Purina when it comes to the protein and fat content of both its wet and dry food, averaging around 6% less across the board. Their kibble is comprised of approximately 26% protein and 12% fat, much lower than Purina's 32% and 18% averages. For wet food, the protein content is around 41% and the fat content 22%, again that's well below Purina's which averages 46% and 26% respectively.
Pedigree: The verdict
Let's get one thing straight - Pedigree isn't a bad brand. Their products tick all the boxes when it comes to providing a complete and balanced diet with all the vitamins and minerals your hound needs to stay strong and healthy. And the biggest plus of all has got to be their pricing, which is very attractive if you're on a tight budget.
However, their decision to use lower quality ingredients in order to keep their prices low is a drawback that's worth weighing up as this does effect the nutritional profile and means that the level of two important macronutrients (protein and fat) are significantly lower than many of Pedigree's competitors.
If what you're looking for is dog food that's tasty, wallet-friendly, and has enough nutrition to ensure your pooch will thrive, then Pedigree is a good compromise that's well worth considering.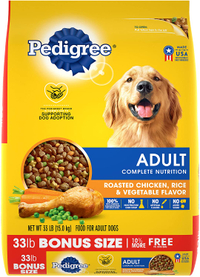 Pedigree Adult Dry Dog Food Chicken Flavor
Enriched with omega-6 fatty acids to help nourish your dog's skin and coat, this vitamin and mineral-rich kibble is 100% complete and balanced and has a rich chicken flavor your canine is bound to go crazy for. With no high fructose corn syrup, no artificial flavors, and no added sugar this is a good affordable kibble to help your dog maintain a healthy lifestyle.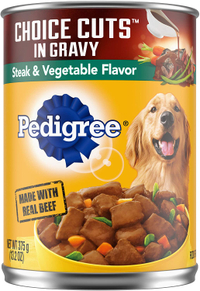 Pedigree Choice CUTS in Gravy
Packed with steak and vegetables in a rich and tasty gravy, this wet dog food has an irresistible flavor and is made with real meat. Soft and juicy, it's ideal for senior dogs or those with dental issues and can be added to kibble for a texture combination that will have your hounds mouth watering.
About Purina
Purina is one of the oldest pet food brands on the block and over the past 100 years they've earned a reputation as a forward-thinking company that's determined to push the envelope when it comes to blending affordability with quality.
With innovative recipes that span eight different brands, their scientific approach to nutrition has led them to develop unique formulas that have been especially designed to meet the differing health needs of dogs across their lifespan.
Purina's passion for pets goes beyond their interest in nutrition with the brand forging strong partnerships in the pet welfare world that has seen them work tirelessly to raise awareness of what our furkid's need to stay happy and healthy.
What's good about Purina?
There's a lot to love about Purina including its wide range of products, the variety of specialized diets available, and the use of quality ingredients in its higher end formulas.
While Purina was once a fierce rival of Pedigree's on the price front, they've shied away from this in recent years in favor of following consumer trends towards healthier and more natural foods.
Their ONE and Pro Plan lines are evidence of this move with the recipes across both of these ranges tending to have fewer controversial ingredients and most have real meat as the first ingredient. There's also a focus on including plenty of fruits and vegetables, which bumps up the vitamin and mineral content.
Purina ONE and Pro Plan are definitely the stars of the show, with advanced recipes that are tailored to an individual dogs specific needs. You'll find a sports blend for high energy dogs and a focus blend for joint and mobility health, but there are also lower cost wet and dry food lines, such as Beneful, if you're on a budget.
The protein to fat ration across all of Purina's products is excellent, with most recipes coming in high in protein and moderate in fat and their lines are all comnplete and nutritionally balanced. Although Purina does use some questionable carbohydrates, many of their formulas heavily favor rice, which is a complex carb that's a great source of energy.
What's not so good about Purina?
Purina stands out when it comes to the sheer range of products they offer and their commitment to advancing the world of pet nutrition. But that's not to say this brand is without its limitations.
The sheer variety can actually make choosing a wet or dry food overwhelming, with so many different lines and products. And while the ingredient list may vary, it's questionable whether adding in a small amount of one extra vitamin to one formula and not another is really enough to make any real difference to your dog's health.
Like Pedigree, Purina also relies on unnecessary fillers that lower the quality of their products. Wheat and corn are the main culprits, but you'll also spot animal by-products in some of their recipes. There's also added colors and a reliance on refined corn oil, both of which are disappointing to see in the range of this more expensive brand.
Purina: The verdict
While Purina isn't perfect, there's a lot to love about this brand and we can see why it's achieved the solid reputation that it has. Dogs love the tasty recipes and the focus on ensuring real meat is at the top of the ingredient list and supported by plenty of fruits and vegetables, means that their dishes provide the full spectrum of micro and macro nutrients that your hound needs to to thrive.
We'd love to see Purina work on cutting out the use of cheap fillers, especially given the majority of their formulas sit at the higher end of the price scale and you may find shopping somewhat of a challenging experience given the sheer vastness of their range. But if you're happy to take your time perusing the shelves and are looking for a dog food that delivers when it comes to catering to your pups specific health and wellbeing needs, you'll likely find Purina pretty darn hard to beat.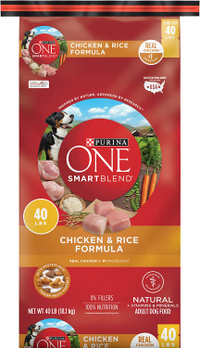 Purina ONE SmartBlend Adult Chicken & Rice Dry Dog Food
Featuring a dual-defense antioxidant blend to help support a strong immune system and natural sources of glucosamine for healthy joints, this kibble features real chicken as the first ingredient and has a crunchy outer shell that gives way to a tender and meaty filling.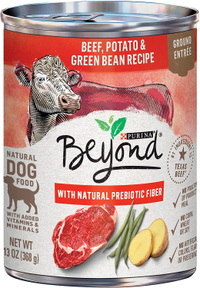 Purina Beyond Grain Free Adult Ground Entrée Wet Dog Food
If your pup suffers from food allergies or digestive upsets, this grain-free formula is ideal. Packed with natural prebiotic fiber to soothe the stomach, it's high in protein to keep your dog feeling full and comes with plenty of added vitamins. It's also free from animal by-products as well as corn, wheat, and soy.
Get the best advice, tips and top tech for your beloved Pets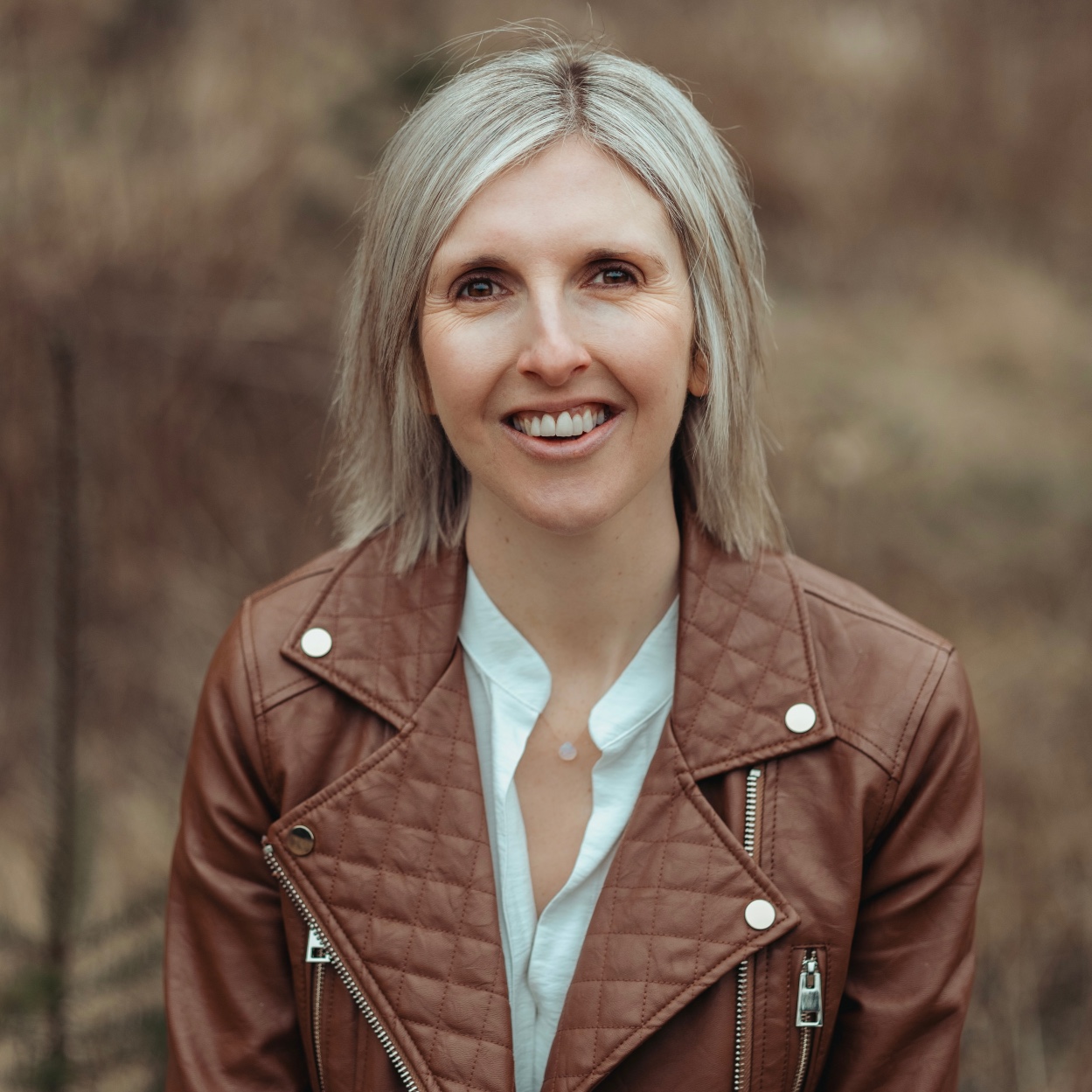 Kathryn is a freelance writer who has spent the past three years dividing her writing time between her two great loves - pets and health and wellness. When she's not busy crafting the perfect sentence for her features, buying guides and news pieces, she can be found hanging out with a very mischievous Cocker Spaniel and a super sassy cat, drinking copious amounts of Jasmine tea and reading all the books.