Seven dog breeds that hate the cold
Not all dog breeds like to prance about in the snow, some of which may surprise you, so we've rounded up the main chill-fearing culprits here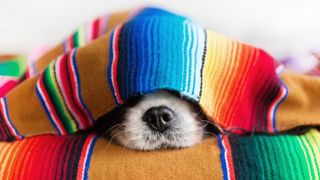 (Image credit: Getty)
If you love winter but prefer to enjoy it from inside tucked up under a fluffy blanket with the fire on, then you'll probably want to find a pooch that feels the same so that you can both cozy up together.
Or, perhaps you love the idea of long crisp winter walks accompanied by a pooch who also loves playing in the snow with you and some of the best puppy toys. Whatever the reason, we've brought together a list of dogs that aren't so fond of the cold so that you can make the right decision when choosing a dog that suits your lifestyle the best.
From predictable tiny pups like the chihuahua and pug breeds to large German breeds like the Doberman there is certainly a mix of dog breeds inside this roundup. Take a look for yourself…
1. Basset hound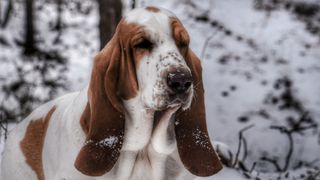 Although basset hounds feature in our list of the best dogs for tracking and are known for their strong scent and impressive hunting abilities, they are not so chuffed about getting caught out in the cold for too long.
They may have a stocky build but their short legs, dangly ears, and thin coat don't bode so well with chillier temperatures. The poor mutts have their bellies and ears to drag along the snow in winter months!
2. Dachshund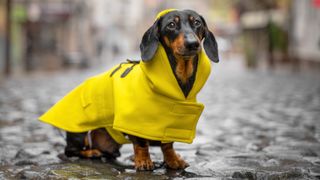 Dachshunds are fairly similar to Bassets with their long bodies and short legs, albeit they are considerably smaller and arguably even cuter. These popular canines can be long or short-haired, either or, their fur tends to be very thin. It's no wonder they feel the cold quicker than other dog breeds with their skinny frames, scarce fur coats, and bellies that sit low enough to touch the snow.
It's also important to note that these little pups are easy to lose in thick layers of snow so it's a good idea to kit your little pooch out with one of the best pet trackers if you're likely to be spending a lot of time in the snow with them.
3. Pug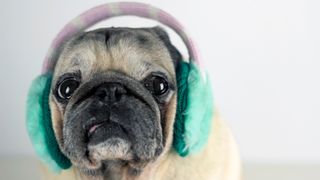 This brachycephalic breed is known for suffering in hotter temperatures with their short noses which make panting more challenging and therefore it is harder for them to cool down. Jump to winter months and pugs also struggle to stay toasty with their very short coats, hence why you'll see some very stylish pugs over the colder months modeling some of the best dog coats. Their stocky bodies and short legs make it harder for them to move through thick layers of snow easily.
4. Yorkshire terrier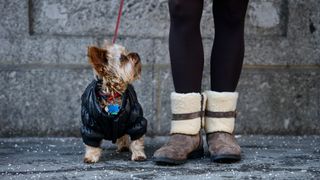 Yorkshire terriers may be very small in size but their feistiness and piercing bark certainly make up for their lack of size. Nonetheless, they aren't so bold when they find themselves in wet and cold conditions. The little guys are easily lost in a few inches of snow and their silky coat of hair is prone to matting and tangling in wetter conditions. Essentially, Yorkies are happiest when their owner keeps them warm and protected from the harsher elements that Winter has to offer.
5. Greyhound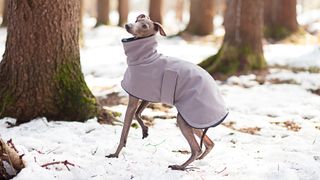 Greyhounds boast very thin bodies, when you combine this with their agile frames it makes sense why they are known for their speed and have a long history of humans using them as racing dogs. But these dogs aren't so efficient when it comes to staying warm. You are likely to find your greyhounds curled up by the fire over winter rather than dashing around the snow.
6. Chihuahua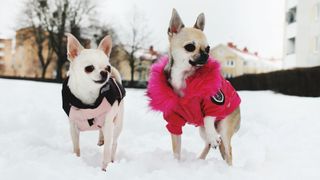 Chihuahuas are not only the world's smallest dog breed but they also originate from sunny Mexico where cold temperatures and snow are unheard of. They have a bit of a reputation for doubling up as a pet and an accessory for some chihuahua owners, and you will often see them dressed up in jumpers and accessories. This isn't all for aesthetics, sweaters and coats are in fact useful for keeping the world's smallest dog breed cozy over the colder months.
7. Dobermans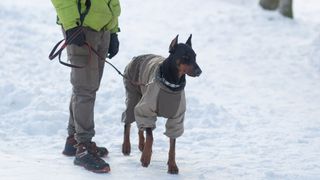 The German Doberman dog breed doesn't exactly thrive in winter. Dobermans have single-layer coats and a low tolerance to chilly temperatures but it's nothing a winter coat can't fix to make sure these large dogs are able to get their daily exercise in, come rain or snow.
If you have one of the breeds mentioned above or simply have a pup that you want to ensure is toasty and warm in colder conditions, read up on how to keep a dog warm outside. Or simply make sure they are staying fuelled up on essential nutrients with plenty of the best dog food.
Get the best advice, tips and top tech for your beloved Pets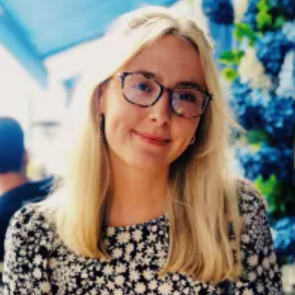 With over a year of writing for PetsRadar, Jessica is a seasoned pet writer. She joined the team after writing for the sister site, Fit&Well for a year. Growing up with a lively rescue lurcher kindled her love for animal behavior and care. Jessica holds a journalism degree from Cardiff University and has authored articles for renowned publications, including LiveScience, Runner's World, The Evening Express, and Tom's Guide. Throughout her career in journalism she has forged connections with experts in the field, like behaviorists, trainers, and vets. Through her writing, Jessica aims to empower pet owners with accurate information to enhance their furry companions' lives.