Best pet trackers: Keep an electronic eye on your furbaby
By Alex Cox published
The best pet trackers not only pinpoint the location of your furry friend, they can also provide information about their health
Included in this guide:
1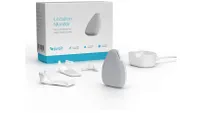 Jiobit
Location Monitor
2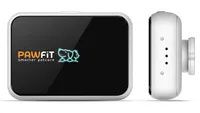 Pawfit
2
3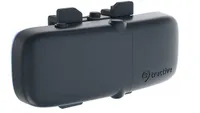 Tractive
GPS Tracker for Dogs
4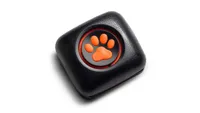 PitPat
5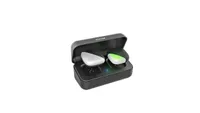 PetFon
Pet GPS Tracker
6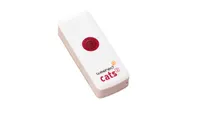 Weenect
Cats 2
7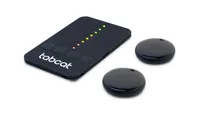 Loc8tor
Tabcat
8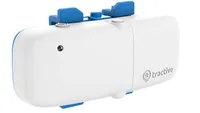 Tractive
GPS Tracker for Cats
9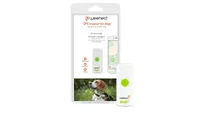 Weenect
Dogs 2
10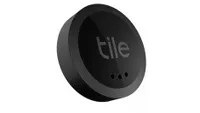 Tile
Sticker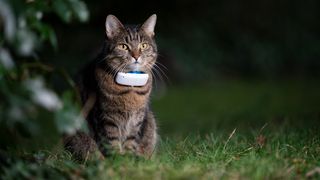 (Image credit: Getty)
A missing pet is stressful so the best pet trackers can be worth their weight in gold. They enable you to keep an eye on your furbaby's location if they ever go astray, giving you a strong chance of being quickly reunited.
According to the American Humane Association, about 10 million pets are lost in the United States every year – including a third of cats and dogs. The situation is upsetting elsewhere too. In the UK, for instance, about five dogs go missing each day (more than 1,600 a year). But why are pet trackers so useful?
Quite simply, they provide additional peace of mind and we say "additional" because you should still have your pet microchipped by a veterinarian. Microchips remain, by far, the most reliable and useful way of reuniting lost pets with their owners because they only require an animal to be scanned using widely-used equipment. This will reveal details of the pet's home.
A decent tracker with GPS, however, will let you pinpoint the location of your pet in the meantime. They can also head off any potential heartache by alerting you if your pet decides to wander away. That way, you can prevent the problem from escalating by investigating their whereabouts. To make life easier, the trackers usually come with an app that let you trace a pet's movements. But there's great potential for some fun as well.
We all know that outdoor cats like to wander. Most will go no further than 290 yards or so but some will stretch their legs for up to half-a-mile. Usually this goes unchecked because your moggy still makes it back in time for dinner. But wouldn't it be interesting to see exactly where they went and whether or not they have been popping to a neighbor's home for an extra fill of food?
Pet trackers can also monitor your pet's health. In that sense, they are like furbaby Fitbits that let you know how many steps they've covered and the number of calories they have burned. It can help you to identify problems, particularly if a pet is putting on weight. Could it be due to them not walking far enough? A health tracking feature will be sure to let you know while also tipping you off to any issues you may want to take up with a veterinarian.
Here we take a look at the best pet trackers, bearing in mind that some are more suitable for some pets than others (cats won't like a bulky tracker and dogs may need one that doesn't fall apart if it's chewed). You could also combine a tracker with the best pet cameras to get a pet's eye view of their day. Just be aware that trackers will come with a monthly subscription to access extra features. We bear this in mind when considering the best pet trackers of 2022.
PetsRadar's pick of the best pet trackers
Best overall pet tracker
Specifications
Battery life:
Up to 20 days
Reasons to buy
+
Impressive battery life
+
Unmatched level of security and encryption
+
Extremely lightweight
Bound to be the go-to pet tracker for 2021, this new offering from Jiobit offers unmatched security and encryption - making it a great choice not just for your pet but also for any small humans or seniors who might use it.
Tiny and long-lasting with an impressive battery life of up to 20 days, the lightweight Jiobit weighs in at a tiny 0.8 ounces, so your pet won't even know they're wearing it.
It has real-time GPS tracking and smart alerts, a next-gen low-power 5G-compatible network, and progressive beaconing technology that combines WiFi, cellular, GPS, and Bluetooth to track your furkid wherever they are.
Waterproof and durable, this nifty device features government-level encryption for maximum privacy and security and it comes with several different attachments, allowing it to be worn in multiple different ways, so you can find one that suits your pet.
You'll need to purchase a monthly subscription for this little beauty, which will set you back anywhere between $8.99 and $14.99, but when it comes to tracking, the award-winning Jiobit is the best product on the market right now, which makes it well worth it in our books.
Best pet trackers for dogs
Reasons to buy
+
Great waterproofing
+
Plenty of features and statistics
+
Decent battery
Pawfit takes the idea of a GPS pet tracker and adds some neat touches of its own. The unit itself, which is IP68 waterproofed for submersion up to three metres, click-fits into a collar mount, so it's reasonably straightforward to remove for charging without needing to take the whole collar off, and just drops onto a custom charging dock to juice up. The unit itself is marginally more cumbersome than Tractive's tracker below. This is particularly noticeable if you're using it to track a larger cat, something Pawfit suggests: it's light enough, but probably a little large.
There are a number of safety features too, such as alerts when the tracker is removed from the collar, geofencing to tell if your dog strays beyond a certain boundary, and a temperature sensor to make sure they're not getting too cold. It'll also play an audio alert if someone finds your dog, with all the information they need to get your pet returned to you.
You'll find plenty of activity monitoring smarts in here too, with an app to help make sense of them. If you're looking to increase your dog's fitness, this is perfect. Pawfit's second-generation tracker does require a subscription to get running, mainly to pay for the costs of running its cellular-connected live tracking hardware. It's not too expensive, and there's a discount if you pay for a whole year at a time, compared to pay-monthly costs.
Tractive GPS Tracker for Dogs
Best GPS Tracker
Reasons to buy
+
Compact design
+
Great looking app
+
Clever pet-proof construction
No matter what you're looking to get insight on – from location tracking to fitness and activity monitoring – Tractive's newly revised tracker seems to cover it, all in a handsome-enough dark-colored case that sits on the collar.
Tracktive's recent revision of its tracking hardware, which shaves a few grams and a fair amount of size off of the previous model, makes for a much more discrete tracker; it's still chunky enough to look a bit awkward on smaller dogs, certainly, but larger canines will barely notice that it's there.
As for what it can do, you've got full activity monitoring, with statistics like calorie burning fed into the app, perfect for those tricky diets; there's a geofence facility, so you can see in an instant if your dog has absconded from the garden; live location tracking, so you're able to work out exactly where they've gotten to if that does happen; and a location history function, which is potentially a little more useful in the cat version but nice to have here too.
The Tractive GPS Tracker for Dogs is IP67 waterproof-rated and appears pretty tough with it, and its activation button is cleverly positioned so as to make it paw-proof. All you really need to do is charge it once every two to five days, and keep up with the subscription plan. About that,: this isn't super-cheap to keep running even on its most basic plan, though again the cost per month is different depending on how long you sign up for. Just bear in mind that the one-off purchase price is only part of the puzzle.
This specific model isn't available in the US, but the Tractive GPS DOG LTE is the same product with the right wireless systems to suit the US.
Best activity tracker for dogs
Reasons to buy
+
Super-small
+
Super-light
+
Lasts for an age
Want to find your dog when it's run off? This isn't the product for you. The PitPat is something completely different: it's a dedicated activity tracker, the collar-hanging equivalent of a canine Fitbit, designed to track just how much exercise your dog has been getting, with an app that helps you track everything that goes along with it – including, if it's a concern, manual tracking of your dog's weight.
The unit itself is a very well-designed, tiny 16g module which attaches securely to your dog's collar with parachute-grade velcro, and at 16g it's light enough to be suitable for puppies as well as larger dogs. The whole thing is waterproof, so even if your hound is the kind that can't resist a muddy dip in their favorite spot, the PitPat should survive unscathed.
All of the PitPat's features are available to you without a subscription; the only additional payments are for app features that add a little motivation to keep your dog well-walked, or offer pertinent pup fitness advice if you want to get your dog to the ideal weight for its breed.
Perhaps the coolest feature is the battery life: the internals are so simple that it'll easily track your dog's movements for a whole year on a single CR2032 coin battery.
Best GPS only Tracker
Reasons to buy
+
Great for dog walkers
+
Prerecord commands
+
Flashing lights
Reasons to avoid
-
No activity tracking
-
Not as effective in built-up areas
The PetFon GPS Tracker is a small and durable device that can be worn on your dog's collar, allowing you to track their whereabouts and pinpoint their exact location should they run off. The PetFon tracker used GPS, WiFi and Bluetooth with long-distance wireless technology that can give you the precise location of your dog when they're wearing the device.
One of the great things about this pet tracker is that the app is totally free without subscription, and allows you to track within a range of 3.5 miles within an open environment. When in a dense area however, you may find the tracking range to vary and it can be affected by your surroundings, so really this device is designed for when you take your dog on long walks in the open.
You can set the device with a 'safe zone' which will notify you immediately should your pet go beyond this point, and you can also set the tracker to activate coloured lights on the device which can make your dog easier to locate in poor weather conditions or at night.
In addition to this, you can prerecord commands onto the device, so that should they leave your sight, you can activate these commands remotely to communicate with your pooch. This is ideal for anyone with an excitable pup who likes to run off miles ahead of you.
The battery life lasts anywhere between 8-16 hours, which suggests that this device is only meant to be worn during walks, and not all day. The device is also rainproof, but not waterproof, so it's unlikely to hold up if your dog decides to go for a swim. The device does come with a handy portable charging station which is ideal for taking on long trips away.
This isn't an activity tracker but great for long dog walks, trails and hikes to keep your dog within reach at all times.
Best pet tracker for cats
Reasons to buy
+
Very compact
+
Environment-proofing
+
Great location-tracking features
Reasons to avoid
-
Reasonably short battery
Smaller in all dimensions than the equivalent GPS tracker from Tractive, and 5g lighter, there's some merit to Weenect's claims that this is the smallest GPS tracker available for cats. It may be the smallest, but it's still relatively bulky in comparison to the tiny puck of the Tabcat.
Of course, being a GPS tracker means you get GPS tracker features; there's no distance limit (provided the SIM card inside can get a fix on a mobile tower), and there's plenty of data available to feed back to your phone, including a neat heat map function that tells you the areas your cat specifically likes to frequent, overlaid on a local map.
There's really nothing missing. You can ring and vibrate the tracker at will, whether helping to aurally locate your cat when you get within its GPS range or simply alerting your cat that it's time to come home for dinner; you can track multiple cats within the same app; you can pinpoint your cat's location on a map, follow a compass, or use an augmented reality radar function to find it in the foliage.
The real downsides here are the battery life – which Weenect pegs at 72 hours, and we'd charitably suggest may be a lot lower than that if you're watching your cat exploring next door's garden via the live tracking function – and the appearance, which doesn't quite have the class of some competing brands.
A final note: due to its reliance on cellular connectivity, this one's Europe-only, and Weenect doesn't currently have a US version available. You'll also need to pay a subscription fee, which is around the typical average for these kinds of devices.
Best location tracker for cats
Specifications
Waterproofing:
Splashproof
Reasons to buy
+
Tiny and light
+
No subscription
+
Fantastic range (in theory)
The technology in use here isn't GPS or Bluetooth, it's good old-fashioned radio. That gives the Tabcat a whole host of advantages over its more bulky competition, not least of which is a vastly increased range.
The actual cat portion of the tracker is a tiny 6g module that barely weighs more than any other collar tag, which is perfect for cats that aren't going to tolerate the likes of the chunky Tractive GPS tracker dangling from their necks. There's no subscription required, because it's a self-contained service that doesn't need to talk to any systems online. Its battery also lasts a whole lot longer than those of power-hungry GPS trackers, so you won't need to remove and juice up the tracker nearly as often. It might also, in certain circumstances, end up being more accurate than GPS.
But let's talk about that. The Loc8tor Tabcat doesn't give you a phone interface or any valuable activity data. It's all about finding where your cat is right now, which means putting on your shoes and going for a hunt. If you're in range of your cat, its RF remote shows a series of lights that help you manually pinpoint the direction and distance of up to four different trackers; for skittish and frequently absent cats, that could be just the thing you need.
The collar tag also lightly beeps when a connection is made, helping you to find them; Loc8tor suggests that this can sometimes encourage your cat to come home by itself. While this may be effective in urban areas, where cats' territory tends to be a little smaller, we'd suggest that this might not be the best option for rural cats with wider roaming ranges.
Best GPS tracker for cats
Reasons to buy
+
Small enough for cats (just)
+
Fantastic app
+
Cat-proof shell
We've looked at the Tractive GPS Tracker for Dogs above, and this cat version doesn't deviate far in terms of technology. In fact, as far as we can tell, its white shell packs precisely the same hardware as its dog counterpart, the same size and weight, and we can tell why Tractive recommends it for cats 4kg and up: the relative scale tends to be a little different here. The Tractive GPS Tracker for Cats is big, and while we've certainly heard stories of cats treating it with their usual nonchalance and completely ignoring it, we've also heard others of cats struggling to eat with it attached to the included collar. It's not for those cats that never really left the kitten stage, we'd say.
Of course, being attached to a cat rather than a dog means that many of those neat Tractive features come in a lot more handy. As a society we tend to have a lot more trust in our cats to go and do their own thing; the live tracking will help you to see exactly where your outdoor cat is currently languishing. Activity monitoring over time is a great way to see the extent of their territory. You might also be able to suss out if they're getting dinner elsewhere, and use the light and sound functions to both spook your own cat a little and alert whoever's dishing up the illicit food that you're onto them.
It's big, relatively heavy and, like the dog version, the subscription fee might sting a little, but the Tractive GPS Tracker for Cats is a good option for keeping close tabs on your tabby.
Note that network restrictions mean this is a Europe-only product; in the US, there's no specific cat version, but you may be able to use the similar Tractive GPS DOG LTE on your cat if it's burly enough.
Best long coverage GPS tracker for dogs
Specifications
Battery life:
Up to three days
Reasons to buy
+
Real-time GPS and unlimited coverage
+
No distance limit between tracker and your phone
+
Reasonable price
+
Small and discreet size
Reasons to avoid
-
Doesn't fit every collar
-
You need a subscription
-
Battery lift is not as long as others
If you want a small yet effective GPS tracker for dogs, this is the ideal choice. And while it happens to be the 'world's smallest' GPS tracker, it comes with some big features.
These include real time tracking with three tracking modes – map, compass or radar. Also, there is no distance limit between the tracker and your device, unlike Bluetooth trackers which can get stop working from a further coverage.
In addition, it features a training function which can ring or vibrate the tracker to call your dog remotely to return home for mealtimes. And to ensure there are no great escapes, it has an anti-escape alert where you can set up safe zones to be notified whenever your pooch ventures outside of those.
You'll need a subscription for all of these great features, and the included SIM card can be used in most European countries. Best of all, it covers 99% of the coverage, so you can track your pooch practically everywhere, even in a forest!
Some customers have mentioned the tracker doesn't fit every collar so you'll need to bear this in mind. What's more, the battery life lasts up to three days, compared to others on the market. But this will depend on time spent using it and the signal strength. Overall, the Weenect Dogs 2 offers so much more at an affordable price.
Best for inexpensive tracking
Reasons to buy
+
Discreet and easy to apply to collar
+
Has a long battery life
+
Wide range depends on crowd-tracking
Reasons to avoid
-
Doesn't have fitness tracking
Apple have downplayed the use of its AirTags to track pets but rival Tile has no problem with anyone popping one of their small stickers on to a pet's collar. Although it doesn't work with GPS (nor offer any fitness tracking), it does have a range of up to 250 feet (76 meters) using Bluetooth and it's simply a matter of clicking Find in the Tile app to make the sticker ring loudly.
If your pet has wandered further away, you'll be told your furry friend is not in range. Fortunately, your Tile forms a network with other Tile owners so if someone else has one of these devices and comes into range of your pet, you will be notified with a location. The downside here is obvious: you are relying on a fellow user to get close by. But Tile says more than 35 million of its trackers have been sold so there is a good chance you'll get a ping.
New Tile customers also get a year's free subscription to Tile Premium. This normally costs $29.99/year and it allows you to share your Tile with friends and family so they can help your search. It also gives you a 30-day location history which you could use to work out where your pet generally likes to go (particularly useful for outdoor cats). You'll even get a replacement if your Tile becomes defective or damaged.
If you decide not to pay for a subscription, however, you will still benefit from being able to locate the Tile (and you pet) if it's within or outside of the range. That makes it a very inexpensive option. You can also consider a non-sticker alternative Tile such as Mate or Pro, both of which can be attached via a key ring (the Pro offers a range of up to 400 feet (120 meters) and has replaceable one-year batteries but is a little more expensive).
How to choose a pet tracker
The breed and species of your pet will be a big driver to choose a particular tracker over another; larger breeds can easily accommodate larger trackers – and they're often the breeds you'll want to use them on anyway – whereas smaller dogs or cats might look a little silly with a large tracking module around their necks.
A good pet-safe collar is a must, so your pet will need to be used to wearing a collar at all times if you want constant tracking. There's not much that can be done about this. People sometimes think a pet tracker can be injected or embedded, in the same manner as a traditional microchip ID. That's just not the case; they need complex electronics and batteries.
Bear in mind that attaching these to a safe collar – one that will break should your pet's neck get snagged, means the possibility of losing the tracker. Luckily GPS trackers do, by their nature, have tracking built in, so they're relatively easy to find again if they get dropped.
One final point: the pet tracker market is, shall we say, a little volatile. More than one tracker has come along and rather abruptly disappeared, meaning it's well worth considering the likely longevity of not only the tracking hardware but the software backing connected models up. If the manufacturer pulls the plug, which is always a risk, that nifty collar accessory could turn into nothing more than a plastic pendant. Tractive is a strong choice for us because it's been around for a while, for example.
You'll also need to keep up with the subscription fees on connected trackers; they're typically not super-high, but tracking a household full of pets could make GPS trackers rather expensive to run.
Alex is a freelance writer, editor and sub editor specialising in entertainment and technology; he is a father of two, and owned by three increasingly grumpy cats. Somehow he has been doing this for 24 years, and it's still fun. He specialises in technology-related subjects, with a focus on smart home and gadgets and is a regular contributor to T3.com, TechRadar, PC Gamer, and more.
Get the best advice, tips and top tech for your beloved Pets
Thank you for signing up to Petsradar. You will receive a verification email shortly.
There was a problem. Please refresh the page and try again.