The best travel destinations for dogs
If you're in need of some travel inspiration, here are some of the best travel destinations for dogs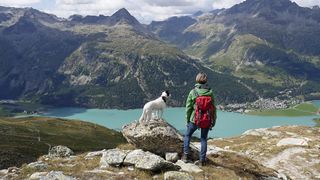 (Image credit: Getty Images)
Looking for the best travel destinations for dogs? You're in the right place. Sometimes, people prefer to leave their dog at a kennel or with friends or relatives while they travel. But others like to bring their dogs with them, and why not?However, it's worth noting that some places are more suitable for canine fun than others.
Whether you're looking to have a fabulous time camping with a dog, are traveling for work, or are simply looking to have some fun in the sun with your canine companion, we've got you covered when it comes to how to travel with a dog.
Below, we spoke to vet Dr. Anna Foreman to get her thoughts on some of the best destinations for dogs, how to find good dog-friendly holiday spots, and some of the basics to remember when it comes to bringing your dog with you. Oh, and don't forget to bring some of the best dog treats with you!
Anna works as a small animal vet in Hertfordshire, having graduated from the Royal Veterinary College. She loves surgery, and especially enjoys performing more complicated soft tissue and orthopedic procedures while studying towards her advanced surgical qualifications. Anna also works as a vet for Everypaw pet insurance, helping with claims queries and commenting on veterinary topics for many publications. Anna has several pets, including a bearded dragon and a tank of tropical aquatic life.
Finding the best destinations
"If taking a dog on holiday, whether abroad or in the US, it is important to ensure that all travel, accommodation, and activities are 'dog friendly'," says Dr. Anna Foreman, vet at Everypaw. "Dogs cannot be left in the car for extended lengths of time, and not at all during the summer months, due to the risk of stress and heat stroke, and so making sure that they can accompany an owner everywhere is imperative.
When you're looking for accommodation, providers will usually make it clear if they're dog-friendly or not, but if you're unsure it's best to check beforehand — some places charge extra for a dog so if you're not sure you should check this too. Make sure there's a vet nearby, too, and ask beforehand if you can register your dog in case of emergencies.
If you're struggling to find a place to stay, Dr. Foreman recommends looking at pet owner sites and specific dog-friendly sections of websites such as Airbnb and Holiday Cottages for inspiration. As she says: "Research and preparation are key when traveling with a dog", so it's best to cover all bases before you leave!
Our recommendations
There are a lot of dog-friendly places in US, Europe, and UK, among other countries. However, as Dr. Foreman explains, not everywhere in the world will be suitable. "Some countries have a different stance on dogs, seeing them more as commodities for guarding, working, or even consuming, than as pets," she explains. "In these countries, it is more difficult to find dog-friendly accommodation and activities, and veterinary care may not be of such a high quality if an animal does become unwell."
The Swiftest published a Dog-Friendly Country Index of 51 countries, which is a good starting point to find out if a country you have in mind is suitable. Among the countries at the top are Italy, New Zealand, France, the UK, and Germany, with other highly-ranked countries including other European countries as well as Australia.
Of course, it's easier in a logistic and practical sense to visit a travel destination in your own country because you'll probably need less paperwork, but this doesn't mean you shouldn't travel abroad with your dog.
Most dog-friendly states
Make no mistake, the US as a whole is dog-friendly, but some states go the extra mile for their furry friends. Here are a few of the most dog-friendly states in the country.
Arkansas
The Natural State is one of the best states for dogs, with plenty of dog-friendly trails for you to enjoy with your four-legged friend. Not only that, but there are lots of dog-friendly places to stay and you'll be spoilt for choice with the number of off-leash dog parks.
Maine
Maine might be one of the smaller states, but it packs a whole load of canine-friendly fun in there! Hike with your dog or head to Little Long Pond for some off-leash quality time. And when you need a bite to eat, there are plenty of dog-friendly eateries to enjoy.
Vermont
Not far from Maine, Vermont is another of the most dog-friendly states if you're planning on traveling. Dog Mountain, a 15-acre farm in the town of St. Johnsbury, is unmissable, while there are dog-friendly hotels and plenty of trails and walks to enjoy.
Oregon
In Oregon, there are over 1,000 dog-friendly places to stay, which is always a good start! But there are lots of places to visit with your dog, too, from beaches and breweries to parks and restaurants. And Portland is great when it comes to giving your dog a good, long city walk.
New Hampshire
There are lots of dog-friendly amenities in New Hampshire, from the Conway Scenic Railroad to Gunstock Mountain Resort. Don't forget to head to Portsmouth to try out some dog-friendly restaurants too.
South Carolina
Be at one with nature alongside your dog in South Carolina, whether you're hoping to go hiking or you'd rather a break at Myrtle Beach. There are hundreds of dog-friendly restaurants and places to stay here too, and some great scenery to enjoy while you walk your pup.
Most dog-friendly countries
Outside of the US, which countries are among the most dog-friendly? The following are some great starting points.
Germany
Germany is a very dog-friendly destination, with pups welcome in numerous hotels, cafes, and restaurants – and this nation of animal lovers even boasts the largest animal sanctuary in Europe. Go for a walk in the forest, or even cruise the Rhine with your pup!
France
In France, business owners are often quite relaxed about your pup joining you, and they're often welcome on public transport too! Add dog-friendly beaches into the bark-ain, and France is a great holiday destination to enjoy with your pup.
Italy
Like neighboring France, there are lots of pet-friendly businesses and hotels in Italy. There are some rules around allowing dogs on beaches in Italy, but if you're looking for a city break or a nature holiday you're unlikely to be disappointed.
New Zealand
It might be a long flight if you're heading from the US or Europe, but New Zealand is one of the most dog-friendly countries out there! Visit Orakei Korako, a stunning dog-friendly geothermal attraction, or take your dog on the Brick Bay Sculpture Trail in Auckland for something you're both sure to enjoy.
United Kingdom
Famously a nation of dog lovers, the UK is one of the best countries to visit with your dog whether you're looking for a holiday overseas or you're in the UK but looking to travel closer to home. There are lots of dog-friendly places to stay here, and numerous parks and trails your pup will love.
Australia
Like New Zealand close by, Australia is a great country for dog lovers. It's a big country, so naturally, some areas are more dog-friendly than others, but on the whole, Australia is an ideal choice. Sit outside and enjoy a meal with your dog, or head to the beach or a state forest for plenty of fun.
Wherever you venture with your dog, however, it's vital to consider the rules and regulations in your destination, and the health certificates and vaccinations you might require. Do this, and you'll make traveling to your chosen destination much more stress-free!
Get the best advice, tips and top tech for your beloved Pets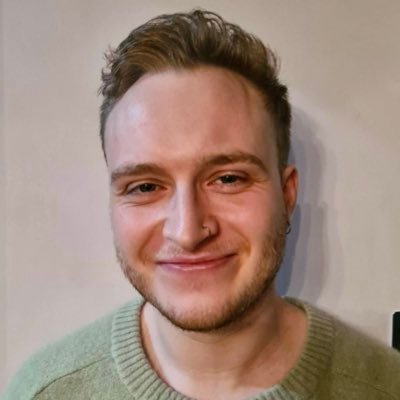 Adam is a freelance journalist covering lifestyle, health, culture, and pets, and he has five years' experience in journalism. He's also spent the last few years studying towards undergraduate and postgraduate degrees in journalism. While a cat person at heart, he's often visiting his parents' Golden Retriever, and when he's not writing about everything pets he's probably drinking coffee, visiting a cat cafe, or listening to live music.