10 dog-friendly date ideas
From the active to the leisurely, these fun dog-friendly date ideas will delight your partner and your pup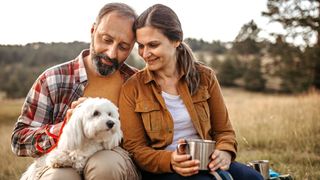 (Image credit: Getty Images)
Feeling stuck when it comes to dog-friendly date ideas? Well, don't worry, because we've got you covered. Dates can be hard to plan at the best of times, but throw a canine companion into the mix and things can get downright challenging!
Whether it's a first date or you're looking for new activities to try with your significant other, there are plenty of great dog-friendly dates that will allow your fur baby to join in on all the fun.
It can be easy to fall into a routine when it comes to planning dates and stick to doing the same sorts of activities over and over again. And while there's nothing wrong with going out for dinner, having a dog gives you a great excuse to get a little more creative.
Below, you'll find a great selection of dog-friendly date ideas that both your romantic partner and your pup are sure to love. Whether you're a fan of the city or the country, the ocean or the mountains, there's something here to suit everyone.
1. Hiking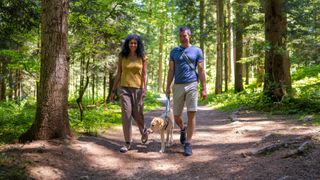 If you and your date are active adventurers who like keeping fit and finding new trails to explore, then going on a hike can be a great way to either get to know one another by bonding over a mutual passion or further cement your relationship with your significant other.
Hiking is one of the easiest and most enjoyable ways to bring your dog along on your date. Just be sure to load up your backpack with everything you both need, including water and plenty of snacks - including a few of the best dog treats is sure to keep your pup happy!
For hikes in the colder months, check out our winter dog walking tips to ensure your fur baby stays safe.
2. Boating
If you live near the ocean and have access to a boat, why not take to the water? All that salty air can do wonders for the soul and it's a great way for both humans and hounds to relax.
To make it extra special, pack a gourmet picnic and stick around to watch the sun go down - there's nothing like a beautiful sunset to get those love hormones flowing! Just make sure you have a doggy life jacket onboard.
3. Camping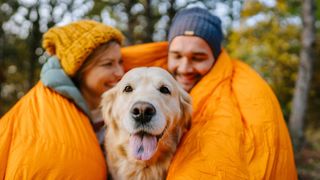 There's nothing more romantic than snuggling up around a campfire and looking up at the stars, and best of all, your dog will love it too. Take your tent, sleeping bags, and enough graham crackers, chocolate and marshmallows to make S'mores and you'll have created a date your partner will never forget. Oh, and don't forget to pack enough of the best dog food to keep your fur baby nice and full too.
4. Dog-friendly brewery
You'll find more and more dog-friendly breweries popping up around the place, letting you and your date combine your love of craft beer and canine companions into one unique activity. Plus, because these places have been specifically designed to be welcoming to dogs, your pooch might even meet their very own soulmate!
But, just in case they don't, and to prevent your pup from becoming bored while you're sampling all those beers, we recommend you bring along a few of the best dog toys to help keep them amused.
5. Picnic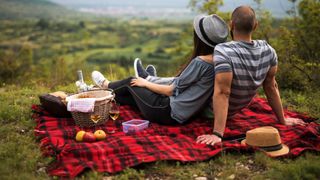 Many of us have happy memories of going on picnics when we were a child, so indulging in a grown-up version can be a great way of adding a touch of magic and whimsy into your date - and if you pack a frisbee or a few toys, your dog is sure to have a great time too!
You can try your local dog park or beach, or if it's the middle of winter and the weather's not great, why not create a romantic atmosphere at home and have an indoor picnic?
6. Sports event
A great one for all you sports-lovers out there is to go and watch your favorite team play. Many baseball teams promote 'Pups in the Park' events that allow you to bring your canine companion to a game, and as these events tend to be really high-energy, they're a great way of injecting some excitement into the time you're sharing with your partner.
One thing you'll want to consider though is how well your fur baby handles crowds. If they have no problem with lots of people and loud noises, this could be a great bonding activity for the three of you. But if they tend to feel stressed or scared at large events, this might be a date idea to steer clear of.
7. Movie night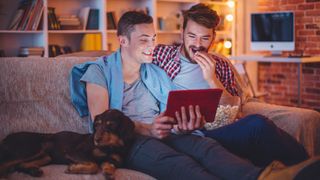 If it's summer time, you'll find many parks transformed into outdoor movie theaters, which is a great way for humans and hounds alike to soak up a bit of nature while enjoying a great film.
But, if it's cold and bleak outside, nothing beats snuggling up on the couch with your partner and your pup, breaking out the popcorn and pushing play on your favorite romantic movie.
8. Farmers market
Taking a stroll around a local farmers market and picking out lots of lovely fresh produce can make for a wonderful way to get to know someone new or to enjoy a relaxing few hours with your partner and pooch.
To mix things up and make it a little more interesting, explore the market together before splitting up for 15 minutes and each grabbing some random ingredients that caught your attention earlier.
Once you've each collected your allocated number of ingredients (five each works well), head back to the kitchen, share your items and see what delicious meal you can whip up together.
9. Standup paddleboarding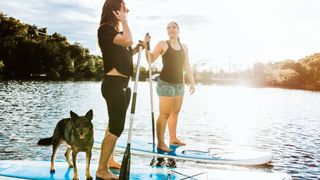 Calling all active adventurers - this one's for you! Paddleboarding is a fantastic date idea, that will let you chat and soak up some sun and sea air while getting your exercise in at the same time. And best of all, your doggy can easily ride shotgun.
Again, just like with the boating option, we recommend fitting your canine companion with a specially designed doggy life jacket to ensure they stay safe while out on the water.
10. Dog-friendly restaurant
An oldie but a goodie, head out for a romantic lunch or dinner at your favorite dog-friendly restaurant - a tried and true date for all your foodies out there. Best of all? Some places even have their own doggy menus, so your pup can get in on all the fun too.
Get the best advice, tips and top tech for your beloved Pets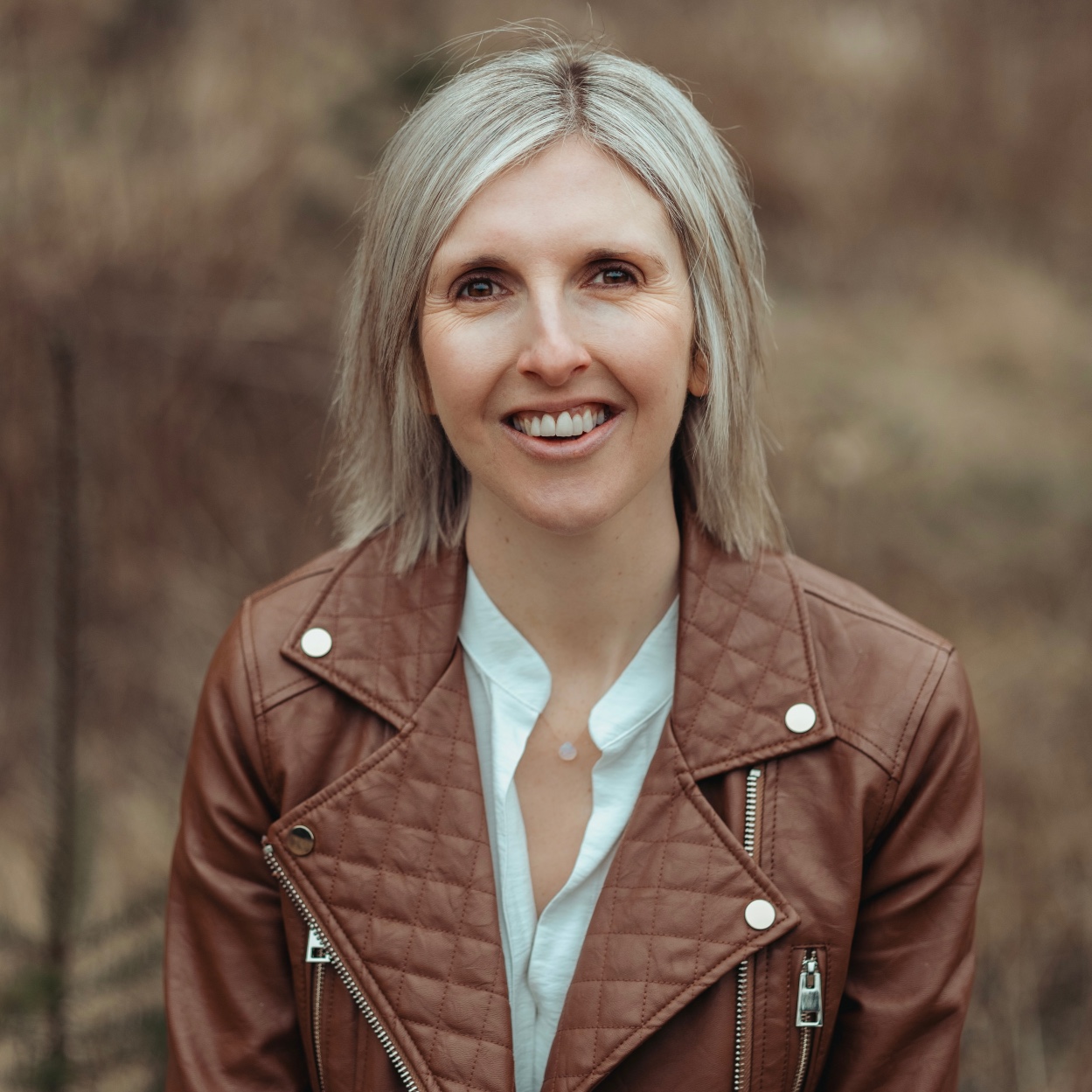 Kathryn is a freelance writer who has been a member of the PetsRadar family since it launched in 2020. Highly experienced in her field, she's driven by a desire to provide pet parents with accurate, timely, and informative content that enables them to provide their fur friends with everything they need to thrive. Kathryn works closely with vets and trainers to ensure all articles offer the most up-to-date information across a range of pet-related fields, from insights into health and behavior issues to tips on products and training. When she's not busy crafting the perfect sentence for her features, buying guides and news pieces, she can be found hanging out with her family (which includes one super sassy cat), drinking copious amounts of Jasmine tea and reading all the books.