How to become a dog walker: Five steps to help you on your way
These top tips on how to become a dog walker will help you decide whether an exciting career working with canine clientele is the right one for you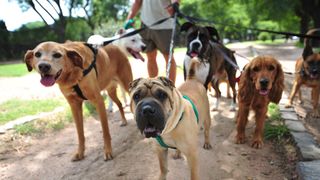 (Image credit: Getty Images)
Looking to ditch humans in favor of hounds by learning how to become a dog walker? You're in the right place! If escaping the office and all its politics for an adventurous outdoor lifestyle with canine companions in tow sounds like a dream come true, then read on, because we have everything you need to know to get started as a dog walker.
It has long been known that dogs have magical healing powers, which is why you'll so often find these loving and gentle creatures in pet therapy roles, bringing comfort to those who need it most. Given how much they can boost our mental and physical wellbeing, it's no wonder that more and more people are looking to become dog walkers, but is it the right choice for you, and where do you even begin?
In this guide on how to become a dog walker, we take you through some of the most important steps you'll want to consider before heading down this exciting new career path, including what's required, the different ways to get started, and the supplies you'll need.
We're doggy mad here at PetsRadar, so across the site you'll find a wealth of information on the different dog breeds you'll likely encounter when you become a dog walker, as well as articles specific to dealing with rescue dogs. We've also scattered plenty of helpful links throughout this guide to make sure you have everything you need as you embark on your new journey.
Ready to find out how to become a dog walker? Let's dive in!
Step 1: Think through what's required
Arguably the most important step on the path of how to become a dog walker is to have an understanding of what the job entails. While spending your day surrounded by canines makes for a pretty great life, dog walking isn't all fun and games.
You know those days when the rain and wind are lashing at the windows, and all you want to do is stay indoors? Or it's freezing cold, and the mere thought of stepping out into the snow makes you want to sit by the fire with a cup of hot cocoa? What about those sweltering summers that leave you grateful for the air-conditioned comforts of home?
As a dog walker, you need to be prepared to walk in all sorts of weather conditions, and with all sorts of dogs. While the sweet-natured and well-behaved ones make dog walking a dream, you'll want to think through whether you can handle stronger breeds like the German Shepherd, or ones that are more territorial and wary of strangers, like the Cane Corso.
Physical fitness is a must too, especially if word gets out about your dog-walking services, and you become flooded with requests. You want to make sure you're comfortable being on your feet all the time, and have the upper body strength needed to ensure you're walking the dog, not the other way around.
2) Figure out which path to becoming a dog walker suits you best
When it comes to learning how to become a dog walker, several different routes will get you there, each with its pros and cons. Let's take a look at each of them:
Use an app
This first option on how to become a dog walker has a lot of benefits, allowing you to join an established site like Rover or Wag, and set up a profile that lets dog owners in your area quickly find you and send walking requests your way.
The big pro here is that you don't have to go through all the effort of marketing your own business, as the app does all that for you. They also take payments through a secure platform that then transfers the money straight into your bank account.
We love how easy these apps are to use, taking so much of the hassle out of becoming a dog walker, but there are some drawbacks. Most apps will require you to undergo a background check and be over the age of 18, and you must be legally able to work in the United States.
The biggest drawbacks are that they can take a significant portion of your earnings, and you may not be covered by their insurance policy, which means you'll also need to take out your own liability and health insurance to cover you.
Seek out a dog walking agency
If there's a dog walking agency in your area, this is another option worth considering when learning how to become a dog walker. We love the small family feel of these types of businesses, and you benefit from their wealth of experience. They'll likely have a lot of long-standing clients, know both the pet parents and their canines well, and have lots of knowledge about the area, so you'll get plenty of tips on where to walk and where to avoid.
Like apps though, the big drawback is that you lose a hefty portion of your earnings, leaving you with an average hourly wage of around $15. If that feels too low, there's one final route that warrants mulling over.
Start your own business
Yes, we know, that feels kinda scary, right? Launching a business is not for the faint-hearted, but trust us, it can be done. It may take more time and work, but when you weigh that up against the freedom and independence that comes with it, you may find that makes it more than worth it when deciding how to become a dog walker.
If you decide to take this route, we recommend doing plenty of research to make sure you know how to file all your taxes and paperwork. You'll also want to register the business, decide on what services you're going to offer, and set up a pricing plan.
3) Brush up on doggy behavior
While dog walking isn't currently a regulated industry, it's still a good idea to learn all you can about how to become a dog walker, and this animal that you're going to be spending so much time with. Some online institutions are starting to offer dog-walking courses that have been specially designed to help you learn how to train and handle dogs, giving you some valuable insight into their psychology.
It's definitely not necessary to undertake a course, but it's well worth at least reading up on different breeds so you know the kinds of temperaments you're likely to be dealing with. While small breeds like Pugs may look like butter wouldn't melt, they can be surprisingly stubborn, and the plucky Pomeranian will often try to rush into battle with dogs five times their size.
Arming yourself with some research on the breeds you'll be working with can help you get an idea of the sorts of issues that may arise when you're out walking.
4) Gather supplies
Now for the fun part – time to go shopping! You're going to want to keep your canine clients happy when you're out and about together, as a happy hound will make your life a whole lot easier.
We recommend arming yourself with plenty of the best dog treats, which you can use to make sure the canines in your charge are obedient when you need them to be. It's important they learn that you're at the top of the pack and that what you say goes – a few treats here and then can help sweeten the deal.
Next up, you'll want to get a good collapsible water bowl to ensure your canine clients stay well hydrated when you're out on your walks, and although we hate to bring up the worst part of being a dog walker, poop bags need to be at the top of your list.
Finally, your safety needs to be a top priority, especially if you're doing any dawn or dusk walks or are walking any time when visibility is poor. Invest in some quality reflective clothing that ensures you're easy to spot and it's handy to have a reflective leash on you too, just in case the owners of your clients don't have one.
5) Create a transition plan
If you've made the decision to become a dog walker then congratulations! Not only are you going to be helping your canine clients to stay fit and well, being around animals has long been known to be therapeutic, so you'll be giving your own mental and physical health a boost too.
While it's important to feel energized and enthusiastic about this new path you're going to be taking, it can be worthwhile creating a transition plan and starting small, especially if you're already employed elsewhere.
Managing dogs, especially more than one at a time, can take some practice, and don't underestimate how exhausting it can be to be out walking all day, especially if you've had a lot of desk jobs in the past.
Dipping your toe in the water gently by taking on a small clientele of dogs and walking them one at a time can be a great way to get a feel for whether this is a career path you're keen to pursue long-term.
Get the best advice, tips and top tech for your beloved Pets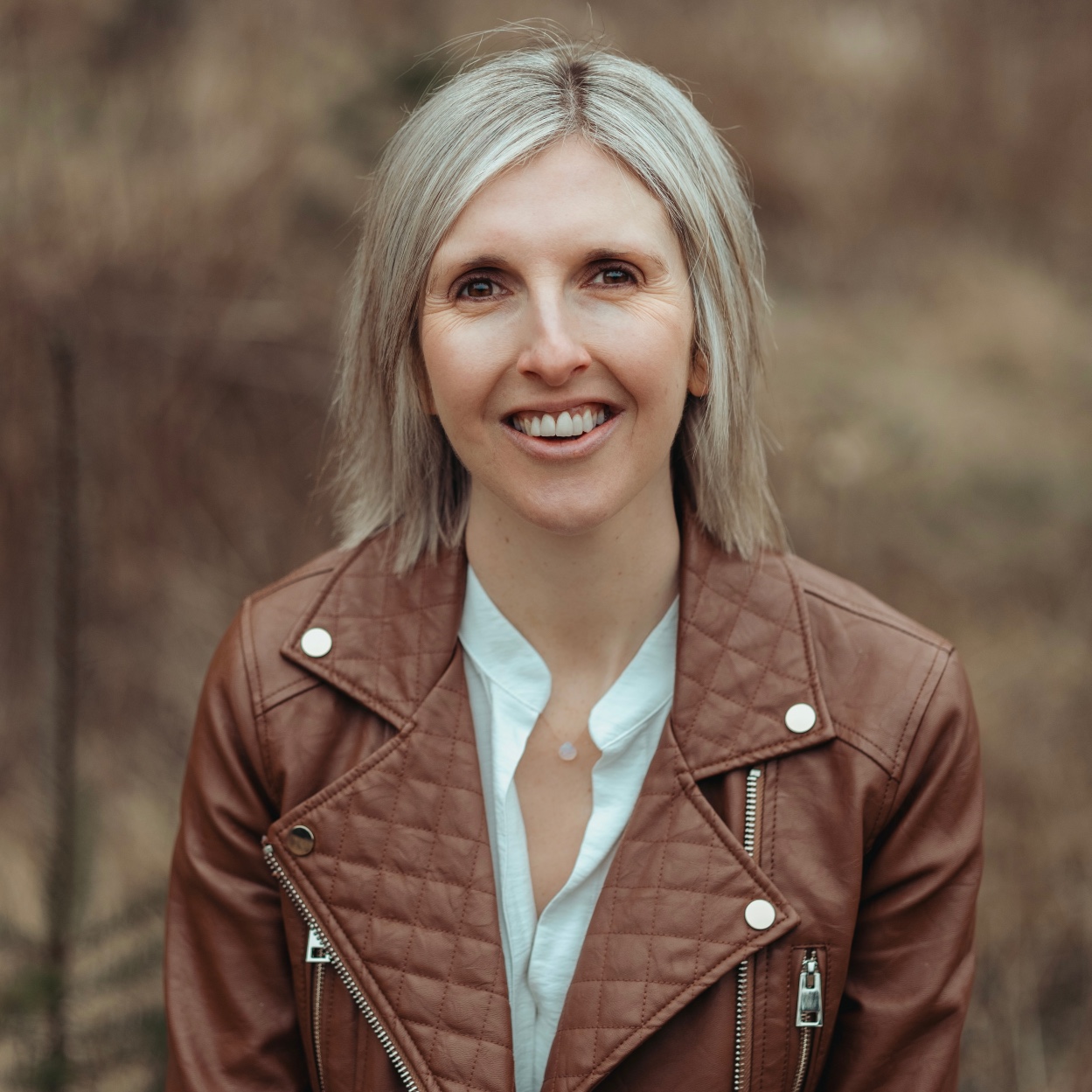 Kathryn is a freelance writer who has spent the past three years dividing her writing time between her two great loves - pets and health and wellness. When she's not busy crafting the perfect sentence for her features, buying guides and news pieces, she can be found hanging out with a very mischievous Cocker Spaniel and a super sassy cat, drinking copious amounts of Jasmine tea and reading all the books.