Pet Therapy: The amazing animals helping those who need it most
Meet the unsung heroes of the pet therapy world who are comforting their human friends in unique ways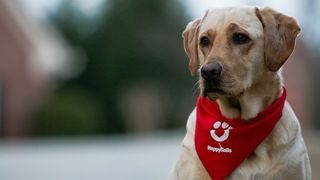 (Image credit: Getty)
It may traditionally have been the domain of dogs and cats, but pet therapy in the 21st century is proving you don't have to have paws to make a difference. While rescue dogs continue to support military veterans as they rebuild their lives, horses are also doing their bit by helping calm children with cognitive disabilities. Even pigs are getting in on the action! Whatever guise they take, therapy animals are some of the most underrated heroes of our time.
You'll find these animal angels everywhere from hospitals and hospices to nursing homes, veteran centers, and even surfing the waves of San Diego's beaches - more on that one a little later! With COVID-19 limiting the ability to have face-to-face contact, 2020 has also seen an explosion of robot pets who are brightening up the lives of lonely care home residents who have suddenly found themselves without regular visitors.
If you're a pet parent, then you know how much joy animals can bring to our lives, and pet therapy takes that joy we feel in our homes to a whole new level by showing us that animals have more to offer than their traditional role of a household pet. Research has long proven that stroking or cuddling an animal causes humans to release the feel-good hormone oxytocin but, recent studies are now showing that the same reaction happens in our animal friends.
Thankfully, it looks like this mutually beneficial partnership is here to stay, which is a relief because, as you're about to find out, the pet therapy team is made up of some seriously cute recruits.
Norbert
Be honest, you let out a great big awwww when you saw this photo, right? Trust us, you're not the only one who's smitten! We're head-over-heels in love with little Norbert, the 11-year-old 3lb Chihuahua and Small Poodle mix, who spends his days winning young hearts at the Children's Hospital Los Angeles.
Born undersized, Norbert was adopted at four months by his mama Julie Steines and by the age of just one, he had passed all the tests to become a registered therapy dog. He spreads the message 'you don't have to be big, to make a BIG difference' wherever he goes and loves nothing more than putting smiles on the dials of sick children.
He's also the face of Norbert For Good, a kindhearted project that makes and distributes plush Norbert toys to brighten up the lives of children in need. Philanthropy is at the core of everything Norbert does so alongside his therapy work he donates as much of the profits from his expanding brand as he can to charitable causes.
LiLou
This not-so-little piggy is hogging all the attention and lapping it up in her role as the first-ever airport therapy pig. Based at San Francisco International Airport (SFO), LiLou is part of the Wag Brigade, an animal program designed to ease the stress and anxiety in travelers.
Not that she needs any help in standing out from the crowd, but LiLou's captain's hat and bright red hoof polish will help you spot her if you're ever passing through SFO. So how does her role work exactly? Well, it's pretty simple. LiLou helps reduce stress in those waiting for their flight to depart by posing for selfies, playing them a song on her toy keyboard, or offering them her head to stroke. It may not sound like much, but to those who have a fear of flying, what LiLou offers means everything.
And the airport isn't the only place this gal likes to spread the joy. When she's not soothing the nerves of passengers with a fear of flying, she's hanging out at hospitals, retirement homes, and schools across the Bay Area. No plain Jane, LiLou loves rocking a tutu and brightening people's days with her playful costumes and accessories.
Oscar
On the surface, it may sound more than a little strange that a cat who's not a huge fan of humans would be taking on the role of pet therapist, but there's a slight twist to this tale. You see, Oscar is indeed one aloof kitty who is generally not all that fond of people, except that is, those who are dying.
Adopted in 2005 by the Steere House Nursing and Rehabilitation Center in Rhode Island, Oscar has an uncanny knack for knowing when residents with end-stage illnesses are about to die. Steere House geriatrician David Dosa hypothesizes that Oscar's magical powers are likely the result of him being able to sniff out certain chemicals the body releases just before death.
And what does he do when he gets a whiff of these chemicals in the air? Oscar makes a beeline for that resident, curling up beside them and providing much-need comfort until they die. While it may seem morbid and scary to some, Oscar makes sure that no resident at Steere House dies alone and that those last few hours are as peaceful as they can be. He may not be a fan of the living, but he gives his all to the dying, and that makes him a one of a kind hero in our book.
Magic
It's all in the name with this sweet girl who really does bring the magic with her wherever she goes. Magic is one of several therapy horses at Gentle Carousel, an organization that aims to ease human suffering during times of violence, trauma, and natural emergencies. Their focus is on supporting and comforting individuals, groups, and communities who have experienced a tragedy or a traumatic event.
13-year old Magic has gone through lots of training to ensure she remains unfazed in even the busiest and emotional environments. Calm and gentle, Magic seems to know exactly who needs her and when and doesn't hesitate to approach them and lay her head on their lap or offer herself up to be petted. Magic's two favorite things are people and attention, so wherever she can get those is where you'll find her.
She visited children and families in the wake of the shootings at Sandy Hook Elementary School and Pulse Nightclub and has provided comfort to law enforcement officers and medical professionals. When Magic isn't traveling the country from East to West, visiting locations where trauma has been front and center, she frequents local hospitals, hospices, and assisted living facilities in her home state of Florida.
Ricochet
Meet the surFUR girl who's helping kids ride the therapy wave in a new and fun way. At just eight weeks of age, Ricochet was juggling her service dog task training alongside sessions in a kiddie pool where she undertook her balance and coordination training on a boogie board. Fast forward 12 years and this Golden Retriever has won multiple dog surfing competitions and introduced hundreds of children and adults with disabilities and special needs to the healing power of the ocean.
Described by her owners as an empath with an exceptional level of spiritual mastery, Ricochet is sensitive to and aware of, the needs of others which is what makes her such a special dog. She is particularly drawn to children with autism and military veterans with Post Traumatic Stress Disorder (PTSD) and has zero expectation that people will join her in her world, instead choosing to join them in theirs.
While most of Ricochet's work is out on the water, she also provides on-land emotional support and has raised more than $500,000 for various human and animal causes. She balances boards and balances lives, helping to empower and improve the lives of those with physical, cognitive, or emotional disabilities while spreading messages of kindness and social responsibility. Ricochet is currently offering virtual therapy sessions to frontline healthcare workers during the COVID-19 pandemic.
Get the best advice, tips and top tech for your beloved Pets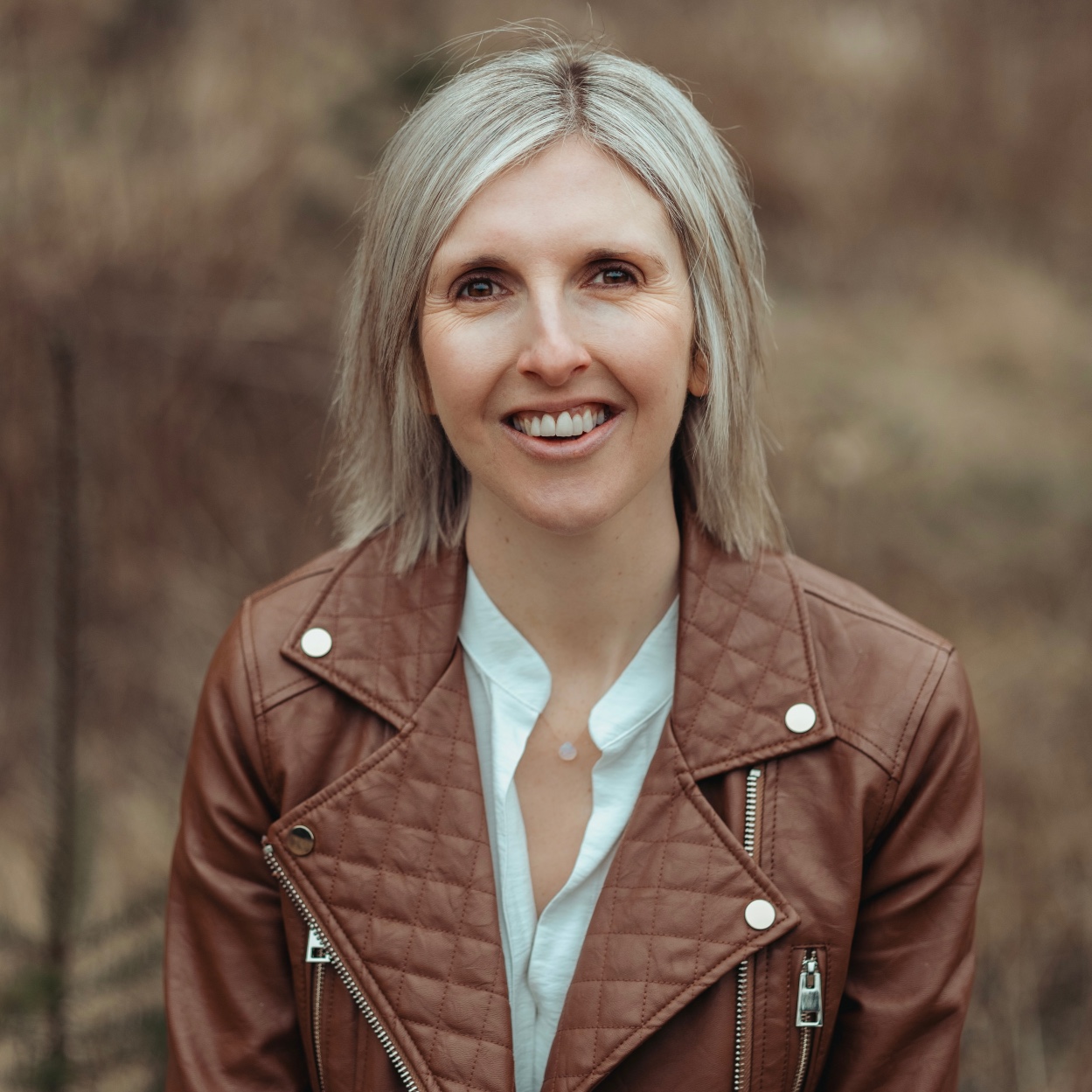 Kathryn is a freelance writer who has spent the past three years dividing her writing time between her two great loves - pets and health and wellness. When she's not busy crafting the perfect sentence for her features, buying guides and news pieces, she can be found hanging out with a very mischievous Cocker Spaniel and a super sassy cat, drinking copious amounts of Jasmine tea and reading all the books.