Best Cyber Monday Deals Petco: Don't miss these fantastic bargains
Check out the Cyber Monday Deals Petco is now offering.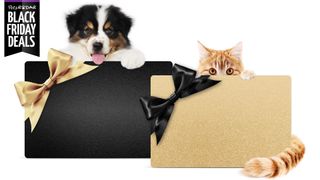 (Image credit: Getty Images)
Check out these Cyber Monday Deals Petco has to offer.
Shopping for the family usually extends to our furry, feathery and scaly best friends, too!
The pet retailer Petco is offering savings this week, like 34% off certain cat trees and 23% off animal DNA kits. PetsRadar has compiled a list of a few products that have caught our eye, but check out Petco's full website for deals on toys, grooming supplies, aquarium tanks, tunnels and beds.
PetsRadar has also compiled a list of other deals across major pet supply retailers, if you want to hunt for even more options.
Looking for Cyber Monday Deals? Petco is offering big savings
Cyber Monday pet deals from around the web