Embarrassed dog enters wrong home by accident
Watch as one dog think he's greeting his owner but has actually entered the wrong home entirely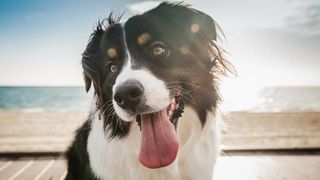 (Image credit: Getty Images)
We've all been there. Prepare to cringe as this embarrassed dog enters the wrong home by accident and leaves with his tail firmly between his legs.
In a video posted to TikTok by user @brotheromarr, aka Oli Marr, the poor pooch can be seen entering a home he believes is his own.
At first, the Border Collie is seen happily embracing his human buddy, with the kind of gleeful familiarity in his eyes that dog owners often receive after long absences away.
However, things soon turn a bit embarrassing once the cheerful canine gets closer. Upon taking a sniff, he realises his mistake and turns swiftly back around again, hurtling himself so quickly out of the door that he accidentally skids on the kitchen floor.
The caption on the video reads: "The moment this dog realized this ain't his house and we ain't his humans" and "Poor pooch #dog #hoomans."
The video has since amassed over 7 millions loves on the social platform, and has been viewed more than 21.6 million times.
Many viewers took to the comments to sympathise with the dog's unfortunate situation and offer up their own embarrassing mistakes.
"Me when I accidentally went into the men's bathroom," wrote one user.
"When my favorite cousin isn't at the gathering," wrote another.
"When you accidentally go in someone else's car," typed ruesaint.
Not everyone was quite so kind, however, with a few TikTokers making some friendly jokes at the pooch's expense.
One viewer wrote: "You're NOT MY DAD!"
Maryoom typed: "He got so embarrassed."
Calicifer the German Shepherd joked: "She told her friends 'guys, I almost gotdognapped!'"
At least the unlucky hound has cheered up the Internet!
If dogs doing the daftest things is what you need to read today, a Reddit video has gone viral that shows a sneaky dog pretending to be asleep.
In this cute video clip that has gone viral, it shows a dog appearing to be sleeping before quickly opening its eyes. After the pooch spots its owner filming him, he immediately closes his eyes again, takes another sneaky peek then returns to faking a snooze.
You've got to love our marvellous mutts.
Get the best advice, tips and top tech for your beloved Pets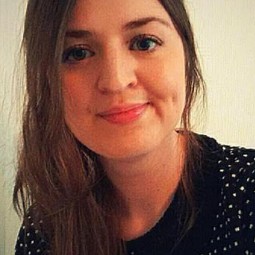 Ashleigh is Digital Editor on PetsRadar. With over 8 years of experience in print and digital media, she has acted as an editorial lead on a variety of projects, with animal themes a keen interest. As an avid animal lover, you can often find Ashleigh checking out the newest trends in animal care or looking at cute cat videos on TikTok.