England's soccer team flies home from Qatar with new World Cup mascot Dave the cat
The England soccer squad didn't get their paws on the World Cup trophy but they did bring home a feline friend to the UK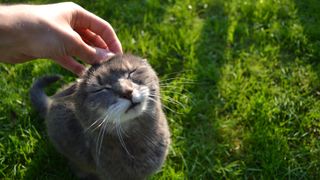 (Image credit: Getty)
The England football song 'It's coming home' didn't materialize for the Lions this World Cup, however, they are coming home with a new furry friend in place of the trophy.
Dave the cat is waving goodbye to his home in the Middle East and flying back to the UK with the England team after winning the hearts of the soccer squad throughout their time in Qatar, the host country for the delayed 2022 World Cup.
A couple of English soccer players in particular grew especially fond of Dave who consistently appeared at their dinner table between games.
While Manchester City players, John Stones and Kyle Walker, didn't appear to bring to Qatar any of the best cat treats, they did seem to win Dave over with food from their dinner plates.
Crowning him the unofficial English team mascot and referring to the cat as Dave, Stones told the England team Instagram account, "Now every night he's sat there waiting for his food. But the other day he actually didn't eat all of his food, we were a bit annoyed at him, think he's getting a bit greedy."
Both sportsmen took to social media to share Dave with their fellow feline loving fans.
England soccer players talk about how the team met Dave the cat
The original plan from the kitty loving England players was to return home with Dave alongside the trophy if they won the international tournament. Despite being knocked out of the quarter-finals by France, they became too attached to Dave to leave him behind.
Just two hours after the England squad departed Al Wakrah, Dave attended a local vet where he received a blood test, essential vaccinations and now will spend four months in quarantine before heading to his new home in England.
One video journalist, Rich McCarthy, posted a clip to Twitter where the woman who took Dave to the vet talks about his fate, "He's going back to the team. They're still undecided as who's having him but he's going back."
Trusting that both Walker and Stones are just as loved up with Dave as they were during the soccer tournament in Qatar it might end up being a battle between who has the better supplies for the celeb moggy. Between getting their hands on the best cat food and best cat toys it could arguably be a tighter contest than the World Cup itself.
Get the best advice, tips and top tech for your beloved Pets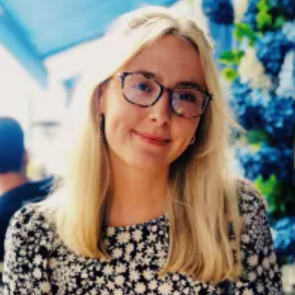 With over a year of writing for PetsRadar, Jessica is a seasoned pet writer. She joined the team after writing for the sister site, Fit&Well for a year. Growing up with a lively rescue lurcher kindled her love for animal behavior and care. Jessica holds a journalism degree from Cardiff University and has authored articles for renowned publications, including LiveScience, Runner's World, The Evening Express, and Tom's Guide. Throughout her career in journalism she has forged connections with experts in the field, like behaviorists, trainers, and vets. Through her writing, Jessica aims to empower pet owners with accurate information to enhance their furry companions' lives.