Get 19% off the PetSafe Dancing Dot Laser Toy this Prime Day
Keep your kitty entertained with the PetSafe Dancing Dot Laser Toy, now 19% off this Prime Day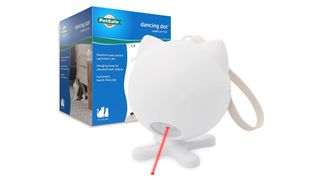 (Image credit: Amazon)
Satisfy your curious kitty's desire to jump, pounce and stalk with the PetSafe Dancing Dot Laser Toy, now with 19% off this Prime Day.
Chosen as our top pick in our guide to the best automated cat toys, this perfect plaything offers cats plenty of mental and physical stimulation with fast and rapid laser movements for challenging and unpredictable fun.
Simply place it on a flat surface or hang it from a doorknob and you can sit back and let the toy do its thing. The higher it is positioned, the wider the area the laser will cover and you can either set it for a one-off session or have it fire up automatically every couple of hours.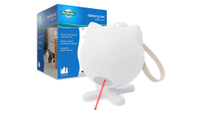 PetSafe Dancing Dot Laser Toy
RRP: $26.99 | Now: $21.95 | Save: $5.04 (19%)
Let your kitty pounce and play all day, even when you're away with the PetSafe Dancing Dot Laser Cat Toy. Simply place the laser cat toy on any elevated, flat surface or hang it on a doorknob. With 2 play mode options and a random, moving laser display, the Dancing Dot toy is a fun way to keep your cat healthy and active.
There are two main functional features – "One-Time-Play" and "Play-All-Day". The first is activated by pressing and releasing the power button and it starts a session lasting 15 minutes.
The second requires you to press and hold the button until it beeps and this ensures that the toy will turn on for 15 minutes every couple of hours.
The 15-minute setting is great for a short burst of laser-powered fun, while the all-day play mode is perfect if you're leaving your cat on its own for longer periods of time – the laser will turn on for 15 minutes every two hours.
It's also perfectly safe – like most laser toys it uses a Class 1 laser to keep your feline friend protected from harm.
Not to mention, it looks pretty fetching too - a fun, rounded design topped by a pair of cat ears and finished with a four-legged stand makes it a stylish addition to any home. Purrfection!
Get the best advice, tips and top tech for your beloved Pets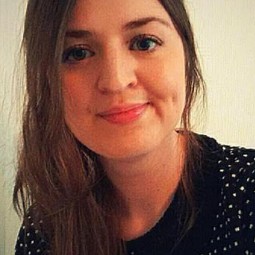 Ashleigh is Digital Editor on PetsRadar. With over 8 years of experience in print and digital media, she has acted as an editorial lead on a variety of projects, with animal themes a keen interest. As an avid animal lover, you can often find Ashleigh checking out the newest trends in animal care or looking at cute cat videos on TikTok.