Heartwarming moment Qatsby the cat forgets where her family is goes viral
Qatsby the cat has melted hearts online with her forgetful antics and sweet partnership with her owner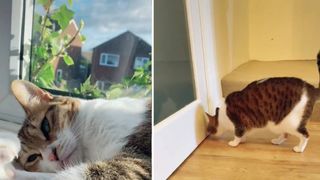 (Image credit: TikTok / @smolqatsby )
A forgetful feline who experiences both hearing and memory issues has received over 3 million likes on social media. Qatsby the cat is described by her owners as having "special needs" and often forgets where her family is in her home.
In a clip recently posted to TikTok, the adorable kitty can at first only be heard due to her loud cries. The footage begins in the living room of the home but begins to pan towards the kitchen.
As her owner gets closer, she starts to assure the cat of her presence, while Qatsby can be heard whimpering uncertainly. After finally spotting the cat, it seems that Qatsby can't tell which direction her mom is approaching: she initially can be seen looking towards the side of the room before greeting her owner with a particularly loud meow.
In the sweet moments that follow, the cat embraces her owner with a head rub and enjoys a series of strokes. Simply seeing the sight of her owner was enough to bring her back to her senses and trigger movement.
The caption reads: "Qatsby is deaf with memory issues, and often forgets where we are."
Since being posted on the social media channel on November 8, the video has racked up over 17 million views, with many TikTokers expressing their joy at seeing the deaf cat's reaction to her owner.
"I can tell she's treated so well just by her reaction when she saw you," wrote user @toripeebs.
"The change in her voice when she sees you, omg. Joy and relief" commented user @emberphnx. "What a sweetheart, poor baby crying like that though hurts my heart. Love you cutie."
The TikTok account @smolqatsby often posts videos that show her owner moving from one room to the other to offer reassurance to the special needs feline.
Set up to specifically to show everyday "life with my fiancé & our deaf cat Qatsby (or Beans)", the sweet clips posted by her owner reflect simple heartwarming moments including the volume of her cries and conversations carried out between the pair.
Qatsby was deaf when they adopted her but it can be inherited and present at birth or acquired as a result of infection, trauma, toxins, or degeneration of the ear, while it's estimated that feline cognitive dysfunction affects more than 55% of cats aged 11 to 15 years and more than 80% of cats aged 16 to 20 years.
Get the best advice, tips and top tech for your beloved Pets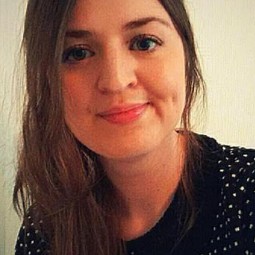 Ashleigh is Digital Editor on PetsRadar. With over 8 years of experience in print and digital media, she has acted as an editorial lead on a variety of projects, with animal themes a keen interest. As an avid animal lover, you can often find Ashleigh checking out the newest trends in animal care or looking at cute cat videos on TikTok.