Pet food company launches relaxation video to help cat owners get some sleep
Sheba's relaxation video, 4am Stories, looks to help owners woken up by their feline friend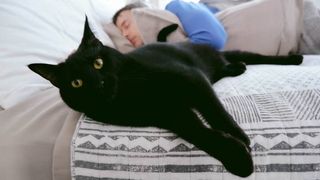 (Image credit: Getty Images)
If you're often woken up by your feline at 4AM, then pet food brand Sheba's relaxation video has got your back.
The cat food specialists have released a trippy, 5 hour long video that looks to help fatigued feline owners get some well-earned shut-eye.
The film is intended to aid parents in the early morning hours, when they're most likely to be woken up by their hungry feline friend but want to go back to sleep.
While there's plenty of videos for cats available online, Sheba's relaxation video looks to be one of the first to help pet owners themselves.
Many of us humans will identify with the misery of changing sleeping patterns during the pandemic that's then exasperated by our furkid's love of early morning zoomies.
Cats are well-known for their love of sleeping. However, as creatures who are most active in the twilight hours, you'll likely receive an early wake-up call you didn't ask for.
To soothe cat parents back to sleep, Sheba's relaxation video uses a combination of sleep techniques. Devised in collaboration with sleep professionals, this includes 20 minutes of body scans, ASMR voices, calm visual effects, meditation and relaxing colors.
"The film includes several sleep strategies that are helpful for inducing sleep," said Behavioral Sleep Therapist Donna Fairly.
"The tranquil colors and peaceful music, coupled with the tone of the voices throughout makes this content very relaxing, and should be effective for anyone with sleep challenges."
Alongside the video, the brand has also curated a matching 4am Stories lullaby album on Spotify, including tracks like Mary Had a Little Cat, if you prefer to drift off to dreamland with soothing sounds instead.
Watch the video in full below.
Get the best advice, tips and top tech for your beloved Pets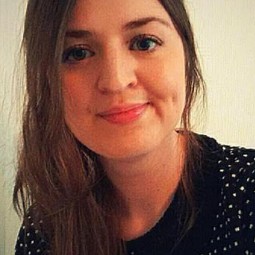 Ashleigh is Digital Editor on PetsRadar. With over 8 years of experience in print and digital media, she has acted as an editorial lead on a variety of projects, with animal themes a keen interest. As an avid animal lover, you can often find Ashleigh checking out the newest trends in animal care or looking at cute cat videos on TikTok.