Toxic cat food recall: Warning to pet owners as Fold Hill cat food brands are revoked
A number of cat food products have been potentially linked to a rise in cases of feline illness pancytopenia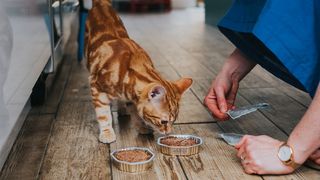 (Image credit: Getty)
A toxic cat food recall is in effect, after it was found that Fold Hill cat food brands have been potentially linked to a number of pet deaths.
Vets in the UK have seen rising numbers of cats suffering from pancytopenia, a bone marrow condition where the number of red and white blood cells rapidly decrease, causing serious illness in felines.
In the last three months, vets have seen 528 incidents, with 63.5 percent of them fatal.
The Royal Veterinary College (RVA) said: "We are sadly aware of over 500 affected cats. Investigations into an underlying cause do not suggest a link with common feline infectious diseases, common toxins (e.g., heavy metals, oestrogen) or deficiencies/excesses in vitamins or minerals."
"Our investigations are ongoing and we are still collecting data from practising veterinarians, as well as testing food samples associated with affected and unaffected cats to determine the significance of these findings."
The Food Standards Agency has said that the current outbreak of pancytopenia can be linked to specific cat food products, which are being recalled from major supermarkets and pet supply chains, including Sainsbury's and Pets at Home.
What is pancytopenia in cats?
Pancytopenia means that your pet has a very low red and white blood cell count caused by damage to your pet's bone marrow which can lead to anemia, serious infections or even be fatal to cats.
Take your pet to the vet as soon as possible if they display symptoms of pancytopenia. This can include:
Tiredness
Restlessness
Lack of appetite
Pale gums
Bleeding from the mouth
Sick containing blood
Collapsing
Black poo or blood in their poo
Blood in their urine
What cat food has been recalled?
Pets at Home
Ava Kitten Chicken 300g and 2kg
Ava Adult Chicken 300g, 2kg and 4kg
Ava Adult Fish 2kg
Ava Mature Chicken 7+ 2kg and 4kg
Ava Senior Chicken 12+ 2kg
Ava Sensitive Skin & Stomach 1.5kg
Ava Weight Management 1.5kg
Ava Hairball 1.5kg Ava Oral Care 1.5kg
Ava British Shorthair 1.5kg
Ava Persian 1.5kg
Ava Maine Coon 1.5kg
Sainsbury's
Hypoallergenic Recipe complete dry cat food with salmon 1+years 800g
Sainsbury's Hypoallergenic Recipe complete dry cat food with chicken 1+years 800g
Applaws
Applaws Cat Dry Chicken 400g, 2kg and 7.5kg
Applaws Cat Dry Senior Chicken 400g, 2kg and 7.5kg
Applaws Cat Dry Chicken & Salmon 400g, 2kg and 7.5kg
Applaws Kitten Dry Chicken 400g, 2kg and 7.5kg
138254545098
Applaws Cat Dry Chicken & Lamb 400g, 2kg and 7.5kg
Applaws Cat Dry Chicken & Duck 400g, 2kg and 7.5kg
Applaws Cat Dry Ocean Fish 350g, 1.8kg and 6kg
What to do next if this affects you
If your cat has been eating a recalled food brand, the RVC advises that you should stop immediately and contact the product manufacturers with any brand specific questions. You can discuss with your vet whether you would like a blood test performed looking at the levels of red and white blood cells and platelets in your cat's blood as decreases in these levels are seen if your cat is affected with pancytopenia.
If your vet thinks your cat is affected then you can ask them to complete the RVC survey that allows the college to learn more about the syndrome.
Get the best advice, tips and top tech for your beloved Pets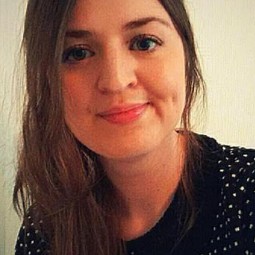 Ashleigh is Digital Editor on PetsRadar. With over 8 years of experience in print and digital media, she has acted as an editorial lead on a variety of projects, with animal themes a keen interest. As an avid animal lover, you can often find Ashleigh checking out the newest trends in animal care or looking at cute cat videos on TikTok.