Viral 'Hot Senior Pups' proves old dogs really do have new tricks
Doggy duo, Hot Senior Pups, are proving adopting a senior dog could be the one of the best decisions you ever make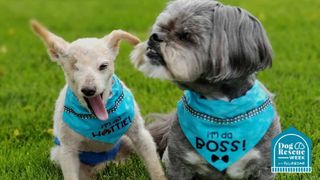 (Image credit: Hot Senior Pups / Instagram)
If you thought that adopting a dog meant young pups only, meet Hot Senior Pups, social media stars who are proving once and for all that older rescue dogs are just as lovable.
The dynamic duo are called George (Clooney!) and Stan Lamb Dog, aged 15 and 17 years old respectively, who both bonded together and created a splash over social media after experiencing a number of tragedies in their life.
Stan, who only has one eye, suffered a particularly hard start to life as one of nine dogs found living outside when his neglected owner went to hospice.
Owner Nanette discovered Stan at The Humane Society with the intention of adding another senior dog to the family, alongside shih tzu George, when her 15-year-old canine Lola passed away. However, she ended up leaving with more than she expected when she stumbled across an incredible dog love story.
"We saw a beautiful older, bonded couple," she explained. "They were the last two of nine dogs that were rescued together."
"It was likely the couple have been together for fifteen years. They were considered hospice dogs. We named them Stan and Millie."
For the perfect pair, however, their love story was to sadly end swiftly after adoption.
"Millie was only with us for five months before she crossed the Rainbow Bridge. We had a wedding for them. Their love was beautiful."
Fortunately, tragedy turned to happy ending with George quickly bonding with Stan and embracing the lifestyle of pups half their age.
Nanette opened social media accounts called Hot Senior Pups for the pair, with the strong belief that senior rescue dogs deserve better representation, and the rest was history.
The pair have since taken on every social media trend out there, from Star Wars Day and recreating Baby Yoda to National Banana Day, dressing up in a stylish fruit-design jumper.
Hot Senior Pups also love busting stereotypes about older dogs by responding to the haters' comments, and even help to raise awareness of dog charities.
Referring to her experiences adopting senior rescue dogs, Nanette said: "Stan and George are going strong. We are so thankful we took a chance on this senior rescue."
"We should all learn about the love of a senior dog. Dogs make the world a better place."
Get the best advice, tips and top tech for your beloved Pets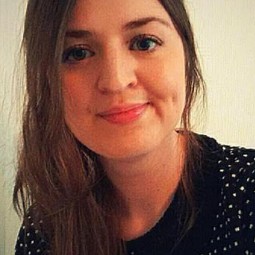 Ashleigh is Digital Editor on PetsRadar. With over 8 years of experience in print and digital media, she has acted as an editorial lead on a variety of projects, with animal themes a keen interest. As an avid animal lover, you can often find Ashleigh checking out the newest trends in animal care or looking at cute cat videos on TikTok.