If you're looking for quality nail clippers with plenty of trusted recommendations, you just can't go wrong with these thanks to solid ergonomic design and overall safety features
Pros
+

Good quality

+

Recommended by professionals

+

Clean cut every time

+

Safety stop
Cons
-

Lock functionality can be difficult

-

Bonus nail file can slip out
Why you can trust PetsRadar Our expert reviewers spend hours testing and comparing products and services so you can choose the best for you. Find out more about how we test.
The BOSHEL Dog Nail Clippers and Trimmer offers an attractive solution to pet owners, whether you're a seasoned pro or new to clipping your dog's nails.
Ranked top in our list of the best dog nail clippers you can buy, these handy tools are designed so that no matter your entry level you can groom with ease.
Designed by the BOSHEL company who often look to redesign pet grooming products to improve a product's functionality and ease of use, you can expect a focus on quality here, inspired by real pet parent's experiences with a few hidden extras thrown in for good measure.
If you've been considering whether the clippers are right for you and your pup, read on for an in-depth look, including full rundown of the features, user reviews, and final verdict on whether the BOSHEL Dog Nail Clippers and Trimmer is truly a cut above the rest.
BOSHEL Dog Nail Clippers and Trimmer: Features
The BOSHEL Dog Nail Clippers and Trimmer has quite a few key features which makes it an excellent all-rounder.
There's the beginner-friendly safety stop which makes it almost impossible to cut too deep, the 3.5mm thick stainless steel blades that mean you only need to use one cut to trim nails clean and the safe storage switch so you can lock away the blade out of reach from harm's way.
There's even a dog nail file tucked away in the handle so you can file down and smooth any rough edges once clipping is complete.
In other words, BOSHEL has done a great job here of thinking about the needs of pet owners and coming up with solutions to meet those requirements.
If you're looking for high-quality nail clippers that feel sturdy in hand, this should give you a strong yet comfortable grip thanks to the product's ergonomic design, but it's not to every pet owner's liking.
Some users of the BOSHEL Dog Nail Clippers and Trimmer may wrestle with some of the functionality intended to help them out, including experiencing difficulties with the lock as they use the product, while the bonus nail file can slip out.
BOSHEL Dog Nail Clippers and Trimmer: User Reviews
The BOSHEL Dog Nail Clippers typically scores highly among pet owners and vets alike.
Users praise the product's effective design points, including efficiency, durability, and ease of use in achieving short and smoother nails.
"These clippers are so much better quality than the flimsy products available in most local pet stores, which are barely fit for purpose in comparison," wrote one dog owner.
"They are well worth the slightly higher price, in my opinion. My dog's nails are very hard, but these cut through them with no trouble at all, which made me feel much more confident to tackle what can often be quite a tricky task."
"My dog still doesn't enjoy it, but I'm hoping that the process will become much less stressful for him as I become more efficient in carrying it out."
Functionality in particular came out on top for the BOSHEL Dog Nail Clippers and Trimmer, but some users report finding the tool harder to use than expected.
"It wasn't as easy to hold as I had hoped, but the functionality was just what I needed to prevent cutting too much."
"The only reason I gave it 4 stars is because there is a nail file in the handle that will not stay put. It slides out constantly. This really isn't an issue for me personally, as I use an electric nail file for my puppies' nails, but it may be an issue for other purchasers. Other than that one issue, a great purchase. I love how sharp they are (they make really clean cuts), and I really like the guard feature, which can be slid out of the way, but also can help keep you from cutting the nails too short."
Should you buy the BOSHEL Dog Nail Clippers?
If you're looking for quality nail clippers with plenty of trusted recommendations, you just can't go wrong with adding the BOSHEL Dog Nail Clippers to the top of your dog grooming kit wish list.
Its solid design and sharp, effective blades means clipping your dog's nails should be a quick and painless experience for both of you.
At times the helpful functionality of the BOSHEL Dog Nail Clippers can be its downfall, with some pet owners finding the lock button in particular a little on the finicky side.
However, thanks to its solid ergonomic design and overall safety features, you're far more likely to have a stress-free experience than feel sore about your purchase of the BOSHEL Dog Nail Clippers and Trimmer afterwards.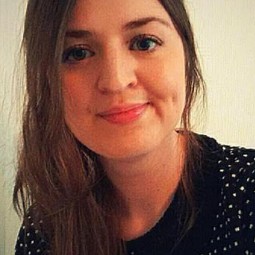 Ashleigh is Digital Editor on PetsRadar. With over 8 years of experience in print and digital media, she has acted as an editorial lead on a variety of projects, with animal themes a keen interest. As an avid animal lover, you can often find Ashleigh checking out the newest trends in animal care or looking at cute cat videos on TikTok.