32 no-hassle breeds for time-poor people
You may have more time for a dog than you imagine. Check out these 32 no-hassle breeds for time-poor people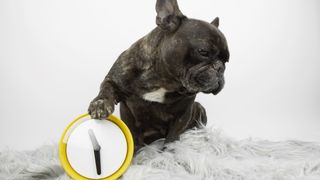 (Image credit: Getty Images)
Discovering 32 no-hassle breeds for time-poor people helps to banish excuses. If you reckon there are too few hours in the day and you're not sure a dog is right for you, then taking one of these breeds into your home should turn perceptions on their head.
For the most part, the dogs we list are going to either require little time exercising or grooming. In some cases, you'll find breeds that are happy lounging around your home and others that simply like to follow you around.
We've also looked at how easy the dogs are to train and at any other tasks that you may need to perform such as keeping their teeth in good order. So let's take a look at the 32 no-hassle breeds for time-poor people and see if you really can welcome a lovely pet into your home.
32 no-hassle breeds for time-poor people
1. Cavalier King Charles Spaniel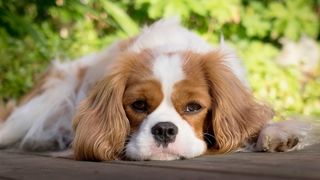 Cavalier King Charles Spaniels are easy to train and they only need around an hour of exercise each day. If you can't spare the time to go on walks for this length of time, you'll find this breed can be kept in tip-top shape when let loose in a securely-fenced yard. They don't need a lot of grooming and they're average shedders.
2. Doberman Pinscher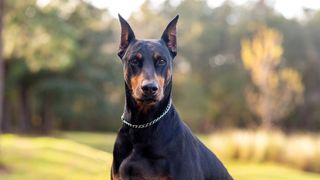 This entry may feel a bit odd given that we said the Doberman Pinscher was best suited to those who have the time and energy to lavish them with love. But if the reason you're time-poor is because you love to exercise then this is a dog that will let you do both because the breed needs a minimum of two hours a day. And from that point on, looking after these canines is a breeze: they're moderate shedders, easy to train and grooming is a doddle.
3. Bedlington Terrier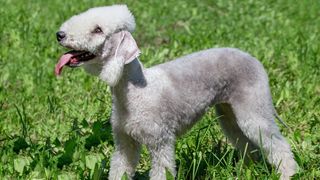 Topping our list of the five most unusual dog breeds, the Bedlington Terrier is loyal and intelligent. They love going outside but they're also among the best dog breeds that don't shed thanks to their coarse coat. There's still grooming to be done but that's generally just a brush once a week with clipping and trimming every few months.
4. Manchester Terrier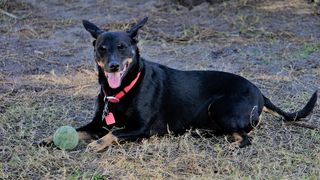 With the need for once-weekly brushing and low shedding, grooming is a cinch if you have a Manchester Terrier. What's more, these are naturally clean dogs so you're not going to be constantly vacuum cleaning and wiping down your home. Take them out for a walk and, when you get back, you'll find they settle down quickly.
5. Miniature dachshund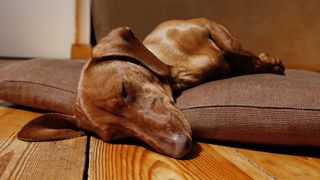 The Miniature Dachshund doesn't need a lot of exercise and, with a single grooming session each week, you will find their coats are easy to keep clean and tidy. The main issue to bear in mind is that these dogs get bored if they're not mentally stimulated so be sure to give them plenty of the best dog toys to keep them occupied.
6. Bullmastif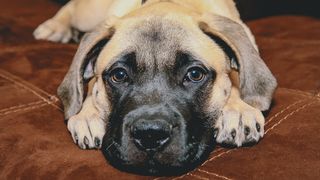 Thanks to their short, dense coat, you won't need to groom a Bull Mastiff more than once a week. You don't even need to give them much exercise – they would rather hang around your house than roam the streets so if you have sufficient outdoor space, you can allow them to burn off energy without much intervention (although who doesn't enjoy playtime?).
7. French Bulldog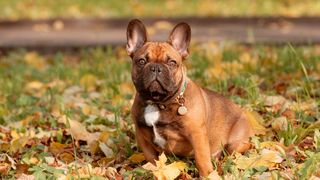 Although some experts would suggest steering clear of a French Bulldog because of their numerous health issues, they are nevertheless a joy to have around if you're time-poor. You only need to give them a bath if they are very dirty and you can certainly limit grooming to once-a-week. Just be aware that they do shed.
8. Rat Terrier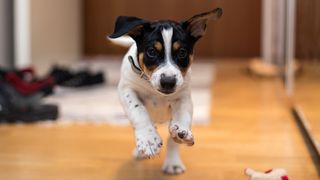 With a weekly brush, you'll find Rat Terriers are kept looking and feeling food. Sure, they will need more time spent exercising and training because they need to pay attention to them during either session but with infrequent baths and seasonal shedding, Rat Terriers are a great breed for time-poor people.
9. Havanese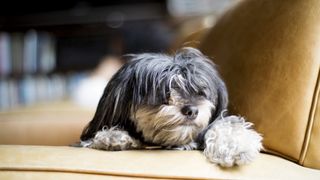 More than happy sitting on the couch as you get on with tasks around the house, the Havanese breed only needs about 30 minutes of exercise each day. And while you will need to brush their long coats daily, you do have the option of clipping the fur short to ensure it's more manageable. They're also easy to train so you're not going to spend ages getting them up to speed.
10. West Highland White Terrier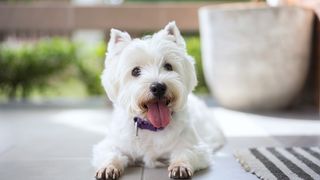 If you keep on top of their double coat with daily brushing, you'll ensure shedding is under control. This will also mean you won't need to bathe this breed more regularly than every few weeks. In terms of exercise, you'll be absolutely fine taking them out for 30 minutes each day. Training is also straightforward.
11. American Staffordshire Terrier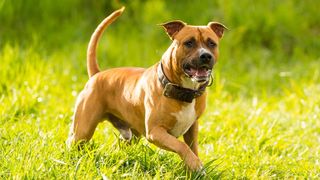 While they can be prone to barking and like to catch the attention of humans, this breed is less time consuming with regards to the hours you'll need to devote to grooming and keeping shedding to a minimum. Staffies don't need regular baths but they will need to be exercised for at least an hour each day in total.
12. Tosa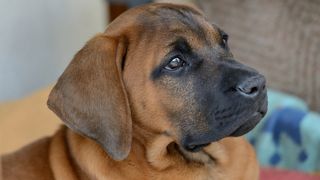 You won't need to brush a Tosa's short, smooth coat all that often – weekly sessions will be fine. The main time-suckers are going to be exercise and training but you can wrap up both within an hour so long as you're paying good attention to the dog while you do so. You must keep on top of teeth cleaning too.
13. Shih Tzu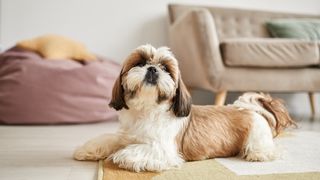 This breed is more difficult to housebreak and you will need to invest more time initially. You also need to brush a Shih Tzu daily. So why are they good for time-poor people? Primarily because you don't need to embark on long walks and they can burn off sufficient energy with some play sessions at home.
14. Boston Terrier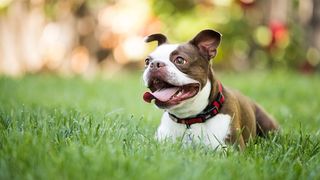 Boston Terriers are rather quiet and undemanding so your only real commitment other than showering them with love is to ensure they are exercised for about 50 minutes a day. Since they have short coats, you won't need to worry about regular grooming – once-a-week will suffice. And their intelligence makes them easy to train.
15. Tibetan Spaniel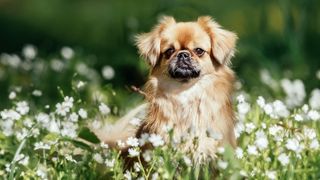 Only requiring between 30 minutes and an hour of moderate exercise and brushing around twice a week, you're not going to be spending much time on the day-to-day business of looking after and caring for this breed. They do love spending time with people but in most cases, that's just a matter of being close by.
16. Broholmer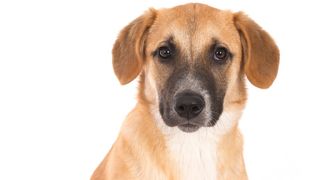 Since Broholmers are not very energetic, they only need to be taken for a walk lasting between 30 and 45 minutes each day. So long as they're engaged with the best dog puzzle toys, you will be able to keep them stimulated too. Grooming won't take long because their coats are short and dense.
17. Chihuahua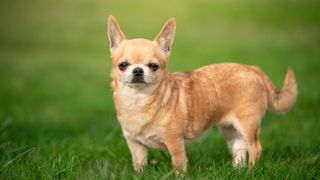 Although the long-coated Chihuahuas need more grooming, the smooth-coated ones only need to be brushed once a week. Their small size also means they can be taken practically everywhere with you so if you're going to struggle to find time to look after your dog and do some shopping, you could simply combine the two!
18. Drever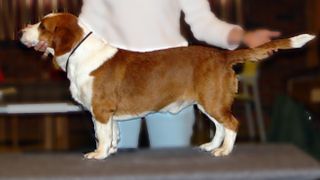 These dogs are not very demanding. They are perfectly happy laying on the couch once they've had their daily walk and some playtime. They won't need much grooming either. So while you'll find they love to hang around with the people they love the most, they're not going to be overbearing, allowing you to get on with your own life too.
19. Basset Hound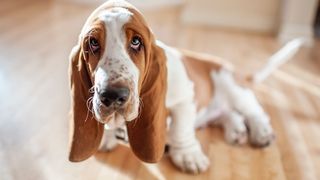 Basset Hounds love to sleep. They'll get their head down after you take them for a walk and they won't dart around the play when they wake up either. Since they also have a short coat, you won't need to spend ages grooming them. Your main efforts are going to be on their most distinguishing feature: their ears which need cleaning once a week.
20. Yorkshire Terrier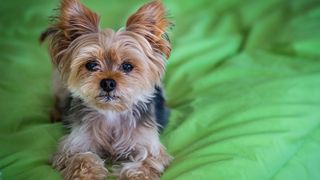 Don't relish having to go out on cold, wet, windy days? If you have a Yorkshire Terrier, you can at least console yourself in the knowledge that they only need 15 minutes of exercise each day. As small dogs, they're also portable and can even travel on board planes. They also shed little and you can keep their fur short which means you won't need to brush very often.
21. Poodle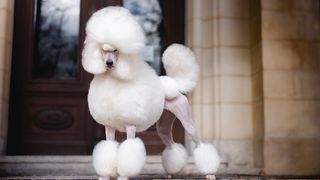 You'll find that poodles love attention and require stimulation and exercise. They also need regular brushing and clipping. But if you're assertive, you won't have to spend heaps of time encouraging this breed to stick to house rules and, because they don't shed or smell, you won't need to waste hours vacuuming or bathing.
22. Greyhound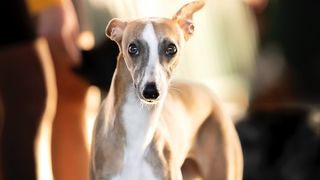 Contrary to belief, Greyhounds are not constantly running around, keeping their owners on their toes. If you take them out for an hour or so each day, you'll find they're content lazing around the rest of the time. They don't get hugely dirty and a quick daily brush is all that's needed to keep them looking good.
23. Whippet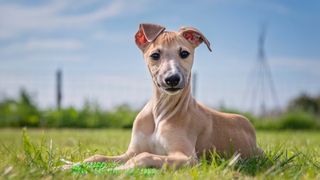 Whippets are very fast. They can reach speeds of up to 35mph. But they don't need a lot of attention. They are in their element just hanging around doing very little and because they have a smooth short coat, it only needs weekly attention. You don't generally have to worry about them which makes them fab for time-poor people.
24. Maltese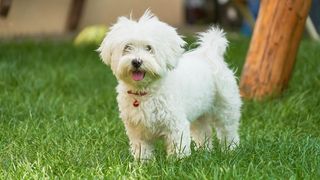 These cute little things are cuddly and fun. You can spend more time getting to know them because they shed little and don't need lots of exercise – surely you can spare 30 minutes a day to walk a dog? They respond well to training and their intelligence means they learn fast. They'll fit into family life very quickly.
25. Pug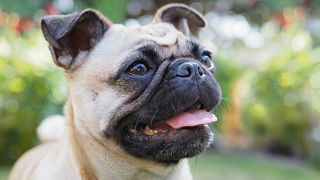 These laid-back pups like nothing more than sitting on the couch and, when you do finally get some time to relax, on your lap as well. Make sure they're exercised for 30 minutes daily and your main concern will be how much hair they shed. Pugs are heavy shedders so you will need a vacuum cleaner at the ready.
26. Pomeranian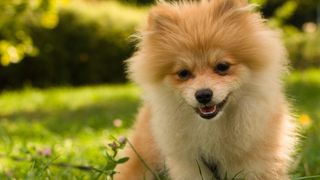 Although Pomeranians are prone to barking, their exercise needs can be satisfied with runs around a secure yard or some indoor play. You will need to groom them a couple of times a week (and daily during shedding season). You're likely to want to take them to a groomer too to make them look fabulous. But because they're easy to train and love to learn new things, they're very adaptable.
27. Beagle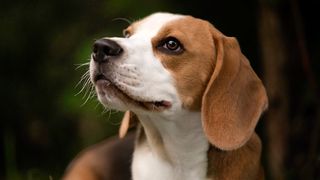 Beagles need a lot of training and that's where your time is going to be taken up. They're inquisitive and have huge amounts of energy so getting them to focus is hard. Once over that hurdle, however, they become much less demanding on your time. They're low shedders and easy to groom.
28. Brussels Griffon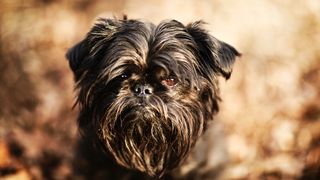 As with Beagles, Brussels Griffons also need more time spent training. They also love to follow people around and they require lots of mental stimulation. But you only really need to brush their coat once a week and bathe them occasionally. They don't shed a great deal and 30 minutes of exercise each day as well as good play time sessions will keep them healthy.
29. Papillon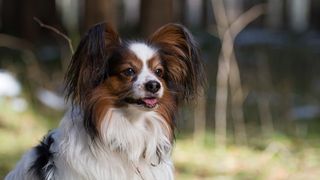 Being among the both most intelligent breeds in the world and the best dog breeds for first-time owners, you can rest assured that these very cute canines are easy dogs to have around. They're also low shedders and need just a couple of brushing sessions each week along with only four baths a year.
30. Border Terrier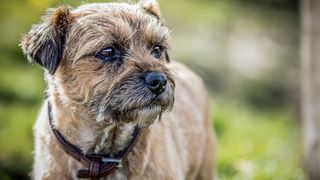 Border Terriers are minimal shedders and their coat is short and coarse so they won't get very dirty. The main time-sapper is their exercise needs: between one and two hours each day, including mental stimulation. But if you're active yourself then you can fit these doggies into your own routine.
31. Miniature Schnauzer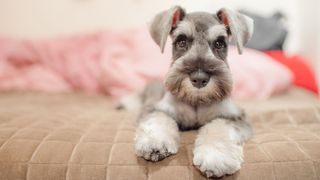 As with many of the dogs on this list, grooming requirements are minimal with Miniature Schnauzers. Their double coat needs brushing weekly and it doesn't shed much. You will need to pull on your shoes and exercise this breed for around an hour daily, though. But they're easy to train and love to please.
32. Irish Wolfhound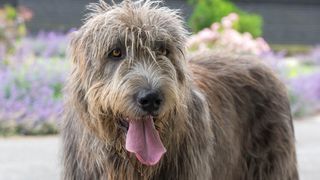 These dogs are always going to be a big presence in your home given their sheer size but they spend a lot of their days chilling out. When you do need to take them out, they'll eat away at around two hours of your time spread over the day but, with little grooming required, take that as wonderful moments worth spending bonding with your pet.
Get the best advice, tips and top tech for your beloved Pets
David Crookes has been a journalist for more than 20 years and he has written for a host of magazines, newspapers, websites and books including World of Animals, BBC Earth, Dogs and Canines, Gadget and The Independent. Born in England, he lives in a household with two cats but he's also keenly interested in the differences between the huge number of dog breeds — in fact, you can read many of his breed guides here on PetsRadar. With a lifelong passion for technology, too, he's always on the lookout for useful devices that will allow people to spend more time with their pets.