Best dog-friendly beaches in the US
Discover the best dog-friendly beaches in the US to enjoy long walks along the seafront with your four-legged friend in tow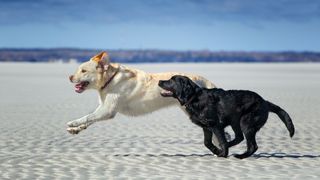 (Image credit: Getty Images)
If you and your pooch love nothing more than willing away the hours by the seaside, then knowing the best dog-friendly beaches in the US will come in handy.
Thankfully, there are many beaches in the US that welcome dogs to come and play. Some of those beaches even have special designated areas for your pooch. So they can feel the sand beneath their paws, take a dip in the ocean and explore like never before. While other beaches might have certain restrictions, like set timings for when four-legged friends can visit.
Depending on the state you're in, some beaches require your canine companion to have a leash on. The best dog leashes can ensure your pup stays safe and under control, no matter whether you're strolling by the sea, adventuring off the beaten path or taking a brisk walk before your day begins.
So, to help them burn off some extra energy, investigate new surroundings and make some new friends, we've compiled a list of the best dog-friendly beaches in the US.
32 best dog-friendly beaches in the US
1. Jupiter Dog Beach, Florida
Florida is known for its miles (and miles) of beaches. But not all beaches are dog-friendly. So if you're wondering where to head in Florida to take your dog for a walk, look no further than the 2.5 mile stretch of sand that is Jupiter Dog Beach.
2. Huntington Beach, California
Let your dog stretch its legs, feel the sand between its paws and bask in the sunshine at Huntington Beach. Based in southern California, you can both enjoy a seafront view from 5am to 10pm, when it closes. Dogs love sunshine as much as the rest of us. But, just like their human counterparts, they're also prone to sunburn. So make sure you stock up some dog-friendly sunscreen and some tips on how to cool down a dog.
3. Wildwood Dog Beach, New Jersey
In the New Jersey area? Enjoy a stroll with your pup at Wildwood Dog beach which is open from dawn to dusk. If you are walking on the beach with your dog, all four-legged people will have to remain on a leash. If your dog is yet to master walking without pulling on a leash, discover a trainer's four tips for loose-leash-training.
4. Montrose Dog Beach, Chicago
Introduce your canine to the sights of Montrose Dog Beach in Chicago and you can both enjoy a great day out together, filled with lots of bonding and new memory making. Just remember to take one of the best dog toys, like a frisbee or ball, and the fun never has to stop.
5. Willard Beach, Maine
If you're in Maine, Willard Beach is the place to head with your canine. It's a dog-friendly small stretch of sand and pebble beach however, this is only the case for certain months of the year.
Dogs are only permitted on the beach from May 1st to September 30th for a couple of hours of the day, from 7am to 9am, then again from 7pm to 9pm with all dogs on a leash from 7pm to 8pm.
6. Cannon Beach, Oregon
With a 13km beach spanning from south of Ecola Creek to Arch Cape, you can take in all the glorious sights and scenery Cannon Beach in Oregon has to offer. However take note: your four-legged furry friend will have to be kept on a leash or under voice control. So make sure you refresh yourself on all the practical tips for training your dog on your own before visiting.
7. Myrtle Beach, South Carolina
Fur friends will love the 60 miles of coastline that Myrtle Beach has to explore. Between May and mid September, there are some restrictions in place. For example, dogs are allowed on the beach before 10am and after 5pm from May to Labor Day. During the rest of the year, your canine companion is allowed to roam on the beach, just as long as they are on a leash no longer than 7 feet.
8. Jekyll Island, Georgia
Jekyll Island has 10 miles of beaches to enjoy and your furry best friend is able to tag along for the ride with you. So if you visit, you won't be disappointed. But just remember to keep your dog on a leash no longer than 16 feet and don't wander between the South Dunes Picnic Area and the St. Andrews Picnic Area as it's a no-pet zone.
9. Pismo State Beach, California
With Pismo State Beach and Pier making up 60 acres in total, there's a never-ending stretch of seafront to discover along this Californian coast. So if your dog is leashed, you can stroll along the beach for miles and miles, taking in the breathtaking views Mother Nature has to offer. However, dogs aren't permitted Pier.
10. Kiva Beach, California
Kiva Beach is one of California's best-kept secrets — especially when you're looking for dog-friendly beaches. It's not massive, with approximately 200 yards of narrow shoreline, but you can let your dog swim and swim leash-free. So pack up some homemade frozen treats and snacks for dogs and some natural dog treats you're good to go.
11. Tannery Beach, Michigan
While you won't be greeted by long stretches of white sandy beach, you and your pooch will have access to doggie scoopers, bags and a seafront you can both run, walk or swim along. So no matter what month or time of the day you visit, you and your canine are guaranteed a whole load of fun at Tannery Beach in Michigan.
12. St. Augustine Beach, Florida
You're really spoiled for choice for dog-friendly beaches in Florida. But if there's one beach to visit in the Sunshine State, it's the area of St Augustine as all of its beaches are dog friendly, apart from Anastasia State Park. In total St Augustine has 42 miles of white beaches. So pop your dog on a leash, grab some of the best dog treats in your pocket and get exploring.
13. Emerald Isle, North Carolina
One of the best beaches to take your dog? Emerald Isle in North Carolina. With a 36 kilometer stretch of beach to scout, you and your pooch can marvel at this undeveloped beach all year long, as it's 100 percent dog-friendly all year round.
14. Carmel Beach, California
Carmel-by-the-sea is known for being one of the best dog-friendly towns in America and it's for good reason. You'll find water bowls, dog treats and biodegradable bags all available. So take a trip with your four legged friend to Carmel Beach to make memories under the sun.
15. Coligny Beach Park, South Carolina
Let them splash around and roam the shoreline at Coligny Beach Park in South Carolina, which is another brilliant pet-friendly beach in the US. It is open all year round. However leash requirements do come into play from Memorial Day through to Labor Day.
16. Keewaydin Island, Florida
Live between Naples and Marco Island? Then head to Keewaydin Island to have a wander on one of the only pet-friendly beaches in the vicinity. With just under 8 miles of pristine white sand, you and your pooch can bask in the sun, frolic in the sea and become acquainted with new surroundings.
17. Cisco Beach, Massachusetts
Soft sand and a surplus of surfers is what Cisco Beach in Massachusetts is known for. It's also known for its friendly approach to dogs and four-legged friends. Dogs are therefore allowed on the stretch of white wide beach, providing they are leashed and licensed.
18. Camp Hero State Park, New York
If you and your dog like living life in the fast lane, bring your canine pal to Camp Hero State Park to enjoy long walks along the Atlantic Coastline, surfing, windsurfing and hiking. But just remember, all pets have to be on a leash no more than 6-feet in length.
19. Cape Cod National Seashore, Massachusetts
Enjoy exploring the outdoors with your pooch in tow? Take a trip to Massachusetts and adventure the 40-mile stretch of sand Cape Cod National Seashore has to see. This spot welcomes leashed dogs all year long.
20. Fort Funston, San Francisco
Help your canine meet new furry pals at Fort Funston, which allows your dog to be off its leash, just as long as you have your pet trained and under voice command. With a quarter of a mile worth of beach, even more trails and bluffs, there's lots of room to explore. If your dog won't obey commands, then you need this trainer's genius tip to boost obedience and strengthen your bond.
21. Dog Beach at Pier Park, Panama City Beach, Florida
Florida is famed for its glorious and golden stretches of white sandy beaches. Take your dog to visit what Panama City Beach has to offer thanks to its dog-friendly section, aptly named Dog Beach. They can enjoy 400 feet of coastline, although leashes are required.
22. Staircase Beach, California
Situated in western Malibu, Staircase Beach is a quiet section of beach that scores big with surfers and dog walkers, as long as your pooch is kept on a leash.
23. Compo Beach, Connecticut
From October 1st through to March 30th you can bring your pet to Compo beach to wile away the hours at this stunning seafront, which sits in the center of a 29-acre park. But be warned: all dogs must be on a leash, apart from designated areas of the beach. If you are learning how to train a puppy to walk on a leash, look this way.
24. Arroyo Burro Beach County Park, California
Also referred to as Hendry's Beach, Arroyo Burro Beach County Park is a dog-friendly stretch of sand where furry friends are welcomed if they're on a leash. So why not take a stroll and let your canine enjoy the feel of sand beneath its paws?
25. Kiptopeke State Park, Virginia
If you're looking for a place to go crabbing, fishing, boating and swimming and you want to bring your pooch along for the ride, you can do just that in Kiptopeke State Park's south beach in Virginia. Leashes are needed!
26. Brohard Beach, Florida
Dogs can run to their heart's content, and leash free, in Brohard Beach in Venice, Florida. There's also a whole host of other amenities there like showers, benches, picnic tables and water fountains for your dog, so you can make a full day of it.
27. Lighthouse Field State Beach, California
Also known as Its Beach, before the hours of 10am and after 4pm your furry friend can run, walk and explore without being strapped to one another. However if you plan on visiting between these hours, just remember to stock up on one of the best dog leashes so you can keep your pooch close by.
28. Island Beach State Park, New Jersey
How does 10 miles of white sandy beach sound? At Island Beach State Park, you and your paw-fect pal can enjoy the scenic views along the Jersey Shore if your dog is on a leash which is no longer than 6 feet.
29. Fort De Soto Park, Florida
Furry friends will have a lovely time at Fort De Soto Park in Florida. There's a specific place where they can run free along the dog beach at Paw Playground. And if the beach life isn't for them, you can take them leash-free into the park to have a sniff and wander.
30. Crystal Coast, North Carolina
If your pup doesn't mind being on a leash, then take them to Crystal Coast in North Carolina where they can enjoy dog-friendly beaches like Pine Knoll Shores beach, Emerald Isle and Indian beach.
31. South Padre Island, Texas
If you're ok with keeping your four-legged furry friend on a leash, you can both explore 34 miles of white sandy beach at South Padre Island in Texas. The barrier island sits between the Gulf of Mexico and Laguna Madre Bay.
32. Assateague Island National Seashore, Maryland
Maryland is known for its fishing. And if you're a keen fisherman or fisherwoman, Assateague Island National Seashore is one of the top places to go. Pets can come along too, although dogs must be kept on a leash no longer than 6 feet at all times.
Keeping your dog cool and comfortable at the beach is essential. Discover everything you need to know about how to deal with burnt paws and get the lowdown on dog sunscreen.
Get the best advice, tips and top tech for your beloved Pets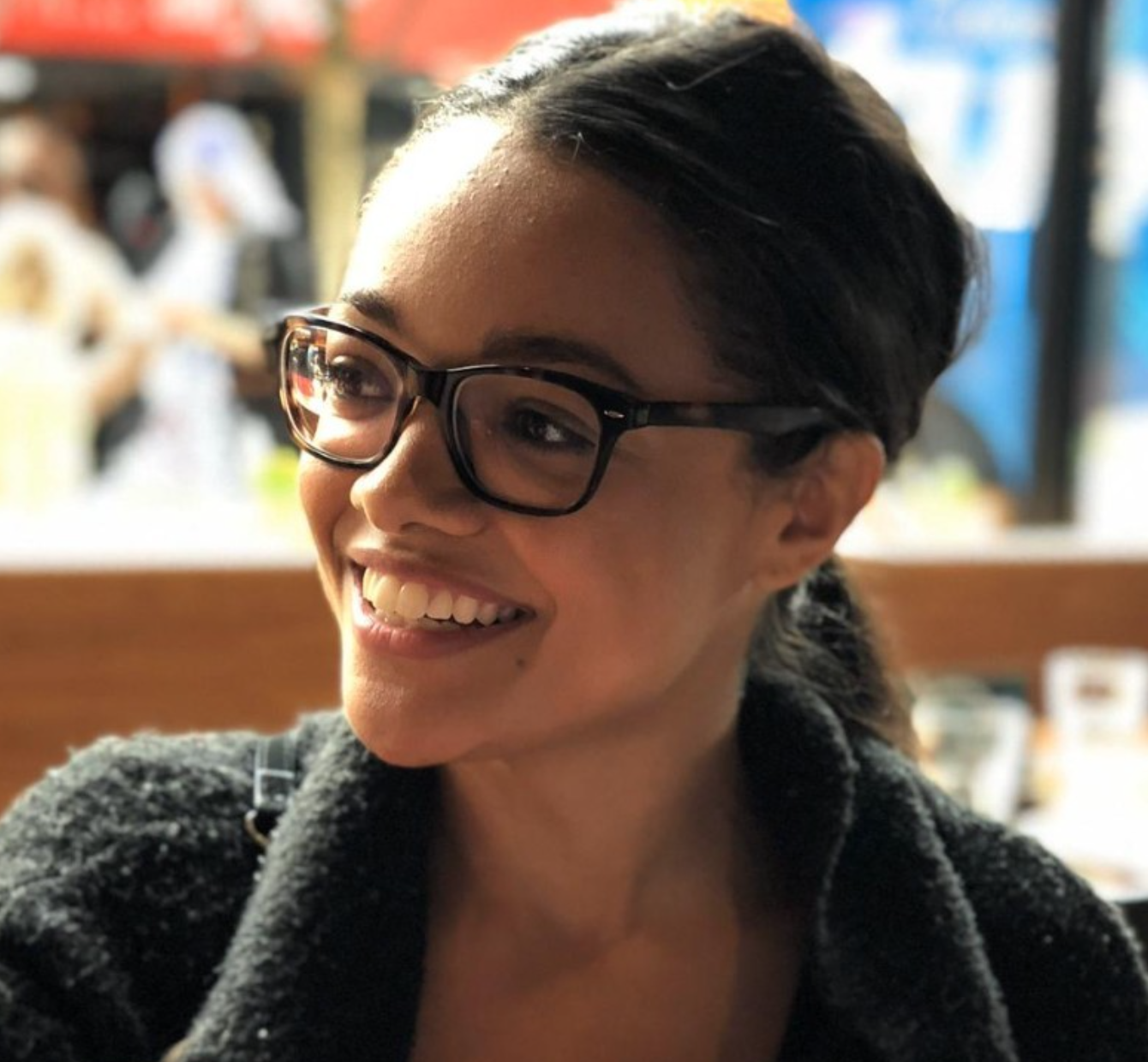 Becks is a freelance lifestyle journalist who has more than 9 years of experience in the world of digital and print journalism. She covers health, wellness and family interests for a range of titles. When she's not putting pen-to-paper (or finger-to-keyboard) she's reading, in the gym, or taking her Dog Aunt title very seriously looking after the handful of four-legged creatures in her life.