Moving friendship between dog and sea lion leaves TikTokers in tears
The end of a friendship between a dog and sea lion has received an emotional response from netizens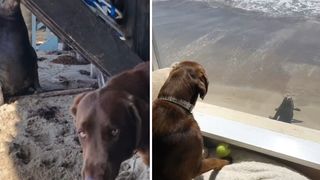 (Image credit: TikTok / @linzybinzy120)
TikTokers have been sharing their emotional responses to a dog and sea lion's beloved friendship that sadly ended in tragedy.
Lifestyle blogger Lindsay Greenberg, also known as @linzybinzy120 on the platform, has been sharing the adventures of her dog and his wildlife friends on her channel.
Sometimes, her Labrador can be seen running across a beach trying to catch the attention of seagulls, in search of frogs or discovering alpacas on the sand which has often courted controversy amongst the community.
Some TikTokers have criticized the dog owner for allowing her pet to harass marine animals, though in some videos the pup can be seen being held by the collar and the circumstances behind the scenes are purportedly controlled by a local wildlife shelter.
While the videos regularly draw in comments, in one particularly prominent series of videos, Greenberg charts a friendship between a sea lion and her dog.
"When you live on the beach. They're still friends to this day," she wrote as a caption to a popular clip of her dog approaching a sea lion on the beach, leaving many netizens touched by the blossoming buddies.
However, following a number of videos that showed her dog's visits to the beach to see his finned friend, Greenberg posted that the sea lion had sadly died.
"Today my dog lost his friend to a whale," she wrote on the video, seen 4 million times on the platform.
The video shows her dog walking across the beach, as if in search for the sea lion, before recording his reaction at seeing him lying listlessly in the water. The clip proceeds to show happier times between the pair before cutting back to her dog sitting on a balcony looking down at the dead sea lion.
"RIP to our sea lion friend and all his visits" reads the closing line that has seen distraught TikTokers commenting in their droves.
"Just thinking about how [the] seal friend was probably on his way to go meet your dog and now I AM SOBBING," wrote @bonsaibritt.
Several TikTokers joked they were looking to make an appointment with their therapist after viewing the footage but fortunately one kind netizen was on hand to help the community to heal.
"Don't be sad, your dog made that seal the happiest seal in the world, he just wanted to be a pup and your Doggo made him feel like he was one" shared @renegadecod.
Get the best advice, tips and top tech for your beloved Pets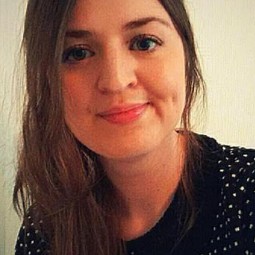 Ashleigh is Digital Editor on PetsRadar. With over 8 years of experience in print and digital media, she has acted as an editorial lead on a variety of projects, with animal themes a keen interest. As an avid animal lover, you can often find Ashleigh checking out the newest trends in animal care or looking at cute cat videos on TikTok.