Dog crashes golf cart into owner's car in hilarious viral video
Watch the bizarre moment a daring dog crashes a golf cart into a car and strolls away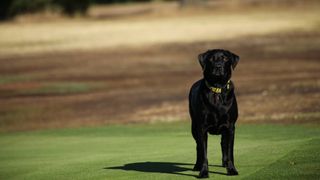 (Image credit: Getty Images)
From performing tricks to knowing when we need help, our canine friends are generally a talented bunch. Turns out, however, that driving isn't a key skill.
In a video posted to TikTok, CCTV footage captures the extraordinary moment a daring dog crashes a golf cart into the side of a family car, then coolly strolls off.
Viewed over 3 million times, the video begins with the curious pooch slowly approaching the golf cart before hopping aboard behind the wheel. After a few moments, the vehicle suddenly takes off driving in a circular motion.
Astonishingly, the cart proceeds to head exactly in the direction of the car, bumping into its side and squashing a rubber pool in the process, before the cheeky canine casually walks away.
Fortunately, the whole incident was recorded on a nearby security camera, helping to provide proof that the bizarre collision really took place.
The video was then posted by TikToker @livingthedriftlife who wrote: "When the kids all deny crashing the new car. Good job we've got CCTV."
In true TikTok fashion, many users flocked to the video to provide their thoughts on the proceedings.
"This is even less believable then 'My dog ate my homework excuse', @BigZ wrote.
"I know I've just watched the video of him doing it but I still don't believe it", Harrison Taylor commented.
Many users expressed relief that the camera was there in the first place to capture the action.
"Imagine not having a camera there," wrote @roseannaita, "All the kids just looking at each other like, just admit it before we all get into trouble!"
Ashley Diane said: "I would've blamed my husband, my neighbor, and my pastor before ever thinking it was the dog."
"Imagine having to explain that to the insurance company without CCTV to prove it," user @dogs_are_cute_2020 wrote, summarizing the thoughts of many.
The owner of the vehicle who posted the video replied: "I know right, I definitely thought it was the kids."
Let's hope this jovial car owner can claim for animal damage - 'destruction by golf cart' - on the insurance!
Get the best advice, tips and top tech for your beloved Pets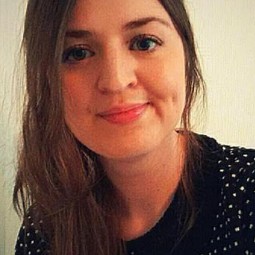 Ashleigh is Digital Editor on PetsRadar. With over 8 years of experience in print and digital media, she has acted as an editorial lead on a variety of projects, with animal themes a keen interest. As an avid animal lover, you can often find Ashleigh checking out the newest trends in animal care or looking at cute cat videos on TikTok.