12 great deals for XL dog owners on Prime Day
Attention XL dog owners! You won't want to miss these great Prime Day deals on supplies and accessories for your humongous hound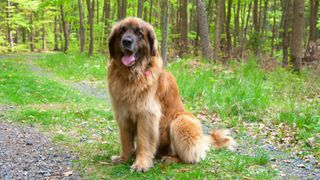 (Image credit: Getty Images)
If you're an XL dog owner and you're feeling frustrated with the Amazon Prime Day sale, we get it - finding supplies and accessories that are suitable for your giant doggo can be tough going, right?
Many of the products on the market simply aren't durable enough to cope with XL dogs, but before you despair that there are no great savings to be had for you and your furkid, let us bring you some good news!
We've done a lot of digging and researching across a wide range of categories, from the best large dog beds to heavy-duty harnesses and we're pleased to report that we've turned up some real treasures.
Let's take a look a closer look at a few of our favorite XL dog buys as we head into the final leg of the Prime Day sale.
PetsRadar's pick of the best Prime Day deals for XL dog owners
Kathryn is a freelance writer with a passion for creating health and wellness, travel and wildlife content. Originally from New Zealand, her nomadic lifestyle has her currently fur baby-less. She scratches her pet parent itch by stealing frequent cuddles with any neighbourhood cat kind enough to indulge her.
Get the best advice, tips and top tech for your beloved Pets
Thank you for signing up to Petsradar. You will receive a verification email shortly.
There was a problem. Please refresh the page and try again.