Amazon Prime Day dog deals 2023: Pamper your pet with up to 51% off!
Save big with these impressive Amazon Prime Day dog deals across a wide range of products and accessories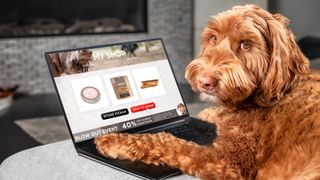 (Image credit: Getty)
The Amazon Prime Day dog deals have well and truly begun to drop with some great savings across a wide range of products and accessories. From cooling dog beds and spacious pens to tasty chews and half-price pet cameras, there's something for every pet parent to snatch up at unbeatable prices.
As with previous years, we anticipate a surge in demand, so it's wise to act swiftly when you spot a deal that catches your eye. If you're a multi-pet household and looking for essentials or treats for your other furry friends, check out our Amazon Prime Day pet deals hub for even more bargain buys!
We'll be updating it over the two-day event, ensuring you're the first to know about the latest and greatest discounts as they become available. Don't miss out on this opportunity to pamper your four-legged friend without breaking the bank.
PetsRadar's pick of the best Amazon Prime Day dog deals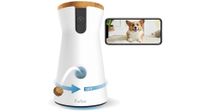 Furbo 360° Dog Camera
Was: $99.00 | Now: $69.00 | Save: $30.00 (30%)
Keep your dog safe and secure when you're not at home with the Furbo 360° Dog Camera that features a rotating 360° wide-angle lens, 4X HD Zoom, selfie alerts, cloud recording, doggie diary, and more. An additional paid subscription is required with this new model with plans starting at $6.99/mo.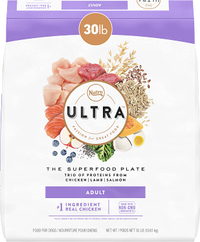 NUTRO ULTRA Adult High Protein Natural Dry Dog Food with a Trio of Proteins from Chicken, Lamb and Salmon, 30 lb. Bag
RRP: $89.98 | Now: $59.83 | Save: $30.15 (34%)
High in protein, this superfood blend contains an impressive range of whole grains, seeds, fruits, and vegetables to ensure your dog has radiant skin, healthy teeth and bones, strong muscles, and healthy digestion.
Outward Hound Nina Ottosson Interactive Dog Brick Treat Puzzle Toy
RRP: $19.99 | Now: $9.10 | Save: $10.89 (54%)
Featuring an intermediate level 2 design, this flip, lift, and slide interactive puzzle includes additional obstacles and combinations of steps that will keep your dog focused and mentally-stimulated as they search and sniff out the tasty treats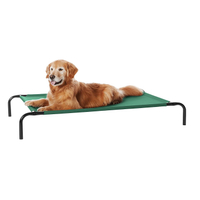 Amazon Basics Cooling Elevated Pet Bed
RRP: $40.69 | Now: $23.44 | Save: $17.25 (42%)
Provide your furry friend with the ultimate comfort and cooling relief with the Amazon Basics Cooling Elevated Pet Bed, designed to keep pets cool and comfortable during hot summer months. Prime shoppers will save a remarkable $17.25 (42%) off the original price and give your pet the gift of superior comfort without breaking the bank.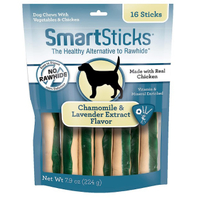 SmartBones Calming Care Sticks
RRP: $13.79 | Now: $6.79 | Save: $7.00 (51%)
Treat your pet to SmartBones Calming Care Sticks, infused with chicken, chamomile, and lavender, providing a delicious and calming experience for dogs of all life stages. Don't miss out on the fantastic opportunity to save 51% on the tasty chews, providing both your furry friend and your budget with a treat they'll love.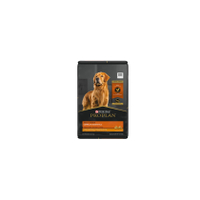 Purina Pro Plan High Protein Dog Food With Probiotics
RRP: $61.98 | Now: 49.58 | Save: $12.40 (20%)
Give your dog the nutrition they need to thrive with Purina Pro Plan High Protein Dog Food, formulated with probiotics for digestive health and a high protein content to support their active lifestyle. Enjoy savings of $12.40 (20%) on this premium dog food, ensuring your furry companion receives top-quality nutrition at a fantastic value.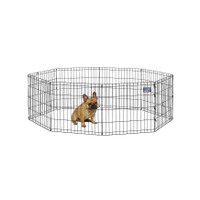 MidWest Homes for Pets Foldable Metal Dog Exercise Pen
RRP: $52.99 | Now: $26.00 | Save $26.99 (51%)
Provide a safe and secure space for your furry friend with the MidWest Homes for Pets Foldable Metal Dog Exercise Pen, offering ample room for play and exercise while keeping them contained. Take advantage of an incredible 51% discount, saving $26.99 on this versatile and durable dog exercise pen, ensuring both your pet's safety and your wallet's satisfaction. Amazon claims it's the lowest price the product has been in 30 days.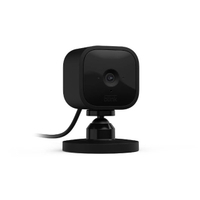 Blink Mini Compact indoor plug-in smart security camera
RRP: $34.99 | Now: $17.50 | Save: $17.49 (50%)
Ensure the safety of your home with the Blink Mini Compact indoor smart security camera, offering 1080P HD video, motion detection, two-way audio, and live viewing from your smartphone, allowing you to keep an eye on your home and communicate with pets from anywhere. Enjoy a fantastic deal on this top-notch security camera, ensuring a safer environment for your furry companion for half its original price!
When is Amazon Prime Day 2023?
Mark your calendars for Tuesday, July 11th, and Wednesday, July 12th, as this year's Prime Day promises some awesome savings.
We understand that sifting through endless offers can be overwhelming, so fear not! We've got you covered. No need to spend hours glued to your screen. We'll be on the lookout for the most enticing discounts so that you can make the most of this limited-time event.
How Amazon Prime Day works
Here's the catch – you'll need to be an Amazon Prime member to seize these amazing bargains. If you aren't already a member, Amazon has made it incredibly convenient for you to join the Prime community by offering a 30-day free trial. As a Prime member, not only will you have access to discounts during the two-day event, but you'll also enjoy perks like free shipping on countless items, access to Prime Video, Amazon Music, Prime Reading, and more. And if you find that it's not the right fit for you, you can easily cancel your membership after the 30-day trial period.
How to get the best Amazon Prime Day dog deals
We recommend keeping this page at the top of your bookmarks to easily check for any updates on the best Prime Day dog deals rolling out.
You can also maximize your savings by creating a personalized wishlist on Amazon. Add your most desired items, whether it's that cozy dog bed or top-rated cat toy, and stay on top of any price changes. This handy feature will enable you to swiftly add your chosen items to your shopping cart when the time is right.
Get the best advice, tips and top tech for your beloved Pets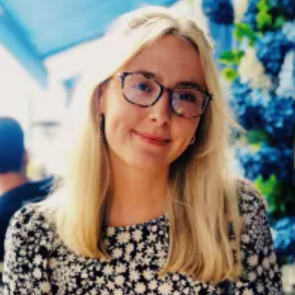 With over a year of writing for PetsRadar, Jessica is a seasoned pet writer. She joined the team after writing for the sister site, Fit&Well for a year. Growing up with a lively rescue lurcher kindled her love for animal behavior and care. Jessica holds a journalism degree from Cardiff University and has authored articles for renowned publications, including LiveScience, Runner's World, The Evening Express, and Tom's Guide. Throughout her career in journalism she has forged connections with experts in the field, like behaviorists, trainers, and vets. Through her writing, Jessica aims to empower pet owners with accurate information to enhance their furry companions' lives.