The Litter-robot III Automatic Self-Cleaning Litter Box is a nifty gadget that deals with your cat's waste as soon as it's been deposited so that you don't have to. The handy little app also helps you keep track of your feline's health, something that a basic plastic tray couldn't.
Pros
+

Notifies owners when the tray needs emptying

+

Uses regular kitchen garbage bags

+

Suitable for use with any type of cat litter
Cons
-

Isn't suitable for cats weighing less than 5lbs

-

Quite pricey for a cat toilet

-

Very large compared to a traditional litter tray
Why you can trust PetsRadar Our expert reviewers spend hours testing and comparing products and services so you can choose the best for you. Find out more about how we test.
Thanks to the Litter-robot III Automatic Self-Cleaning Litter Box, looking after your cat has never been easier and now you'll never have to reach for the pooper scooper ever again!
This ergonomically designed self-cleaning litter tray works by rotation, sifting out waste just minutes after the cat has used it. The waste gets dropped into a receptacle drawer below, resulting in using up to 50% less litter and reducing spillage.
Its unique and futuristic shape also ensures that the cat litter (and the little packages that are left behind) aren't flicked all over your floor or up your walls as your beloved pet attempts to cover it over before they leave.
It's the ultimate cat toilet!
Features
The Litter-robot III Automatic Self-Cleaning Litter Box has a larger, upward-facing entry point compared to their previous models, which makes it a much more inviting and comfortable space, especially for larger cats.
It works with numerous types of litter such as clumping, scoopable clay litter as well as Little Pearls or Crystals, so there's no need to buy the most expensive kind.
This fancy feline toilet uses a self-adjusting weight sensor to detect when a cat is inside as well as knowing when it has exited before it begins the self-cleaning rotational process. It also features an automatic night light to help cats find their way more easily during the night.
The waste drawer underneath this Litter-Robot is carbon-filtered (helping to reduce any potential lingering odors) and contains an easy-to-empty design that allows for the use of any bag.
But that's not all. This litter box comes with an app that notifies you when the litter tray needs emptying and also monitors usage, which is useful should your cat's toilet habits change dramatically and require medical attention.
User reviews
One of the most common things customers mentioned in their reviews is how it has significantly reduced the number of times the tray and litter need to be emptied and replaced.
"My Litter-robot has changed my life. I have a disability, making changing the litter and scooping difficult. I know I can leave my cats in the house and they will always have clean litter every time they need to use the litter box", one user explained.
Another customer said: "I was making a bigger mess than the cat, scooping and cleaning the old litter box. Enter the litter robot - no more mess, no more scooping, buying way less litter, and most importantly, no more litter box smell. No one would ever guess you have a cat."
However, not every customer has received the cat toilet of their dreams. With such a hefty price tag, it's worth double-checking all of the measurements to ensure you aren't greeted with an unwanted surprise when your not-so-little Litter-Robot arrives.
"The machine itself is also GIGANTIC and takes up so much space. I wanted it to be out of sight as much as possible, so I put it in the bathroom in the finished lower level, but it's so big the bathroom door won't shut. So the options are to have it out in the open, or render the bathroom useless to humans," explained one very unhappy user.
Verdict: Should you buy the Litter-robot III Automatic Self-Cleaning Litter Box?
If you have this large amount of money burning a hole in your pocket and a furry feline in your life that you'd like to spoil, then why not? This space-age looking cat toilet was designed to make cat keeping a whole lot easier by reducing the amount of time owners need to spend clearing out the litter box. Plus, even if it is on a slightly larger than expected size, it would look really cool wherever you decide to keep it!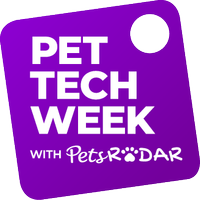 Pet Tech Week on PetsRadar
Pet Tech Week is brought to you by PetsRadar.com. Throughout this week we'll be showcasing the new tech that will make your pets happier and healthier. Whether you want a smart cat flap, a canine camera or the best vacuum cleaner for pet hair, we've got you covered.
Chloe is a freelance writer, editor, and proofreader, who has more than ten years' experience in creating animal-focussed content. From National Geographic to Animal Planet, Chloe's passion for creating fact-filled features all about wildlife and the environment is evident. But it's not just wild animals that Chloe's fascinated by. Having written more than 75 articles for PetsRadar - and having her very own four-legged friend by her side - it's no wonder that her love of dogs (and, of course, cats) has grown exponentially.
Her website, www.chloemaywrites.com, and social media pages - @ChloeMayWrites on Instagram, Facebook, and Twitter - showcase her knowledge through daily facts and trivia tidbits. For example, did you know that snails have teeth?!