How to know if your cat loves you
If you're wondering how to know if your cat loves you, these are the top 10 signs to look out for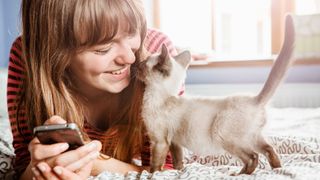 (Image credit: Getty Images)
Figuring out how to know if your cat loves you isn't always straightforward, with our feline furkids being more difficult to read than our canine companions. The human-cat relationship can be a complex one, and while animals and humans share a wide range of emotions, the way a cat expresses their love might look quite different.
Unlike dogs, who are eager to show their love by way of tail wagging and slobbery kisses, cat communication can sometimes be tricky to decipher. Most feline pet parents have had the experience of trying to shower their cat in love and affection, only to have their advances rebuffed, but the good news is that those moments of rejection aren't signs of your furbaby's lack of love.
According to Kristyn Vitale, a cat researcher and assistant professor in animal health and behavior at Unity College, if your kitty isn't responding the way you like, it could be that they simply have a different love language.
"Just like you and I, we've got different personalities," Pankratz says. "Different things have influenced our lives. Neither of us may be more or less loving — we just may express it differently."
While loving cat behavior may look more subdued than a dog's exuberant displays of adoration, there are plenty of ways cats will attempt to bond with their owners. With that in mind, let's go deep into the hearts and minds of our feline friends to help you spot how to know if your cat loves you.
1. Grooming
Do you have a cat who loves to lick you? Take it as a compliment, because grooming is a serious sign of affection. It's common for cats and littermates to lick each other not just to keep clean, but also as a way of strengthening their social bonds and fostering a sense of belonging. When it's directed at humans it's a way of communication fondness and as a signal that they see you as part of their family, and a clear sign of how to know if your cat loves you.
2. Head bumping
The kitty headbutt is a sign of pure love, and while it may seem like a simple gesture of affection, it's a significant one that cats only bestow upon animals and people that they consider to be a part of their colony. It's also a way of marking their territory and letting other cats outside the family know that you belong to them.
3. Love bites
While you probably wouldn't be happy if a fellow human came up and bit you on the arm or leg, a cat who frequently nibbles or bites you playfully is showing that you hold a special place in their heart. Just like with grooming, cats often affectionately bite each other, and will extend this behavior to anyone they consider family. As a sign of how to know if your cat loves you, this stands out.
4. Meowing
If you've ever asked yourself the question why do cats meow, you'll be please do to know it's not always about being fed or let outside. Cat's can't speak in words like we can, so vocalization is the only tool they have available to them to let you know they love you. Whether it's a purr or a meow, a vocal cat is one who feels safe and secure around humans.
5. Bringing you gifts
There's nothing quite like having a dead mouse or bird plopped down at your feet, but while receiving the result of your kitty's latest hunting spree might not be your idea of love, for your cat it's an act of genuine affection. A cat will only bring their kill into a home where they feel secure, so those grotesque gifts are a sign they feel safe with you, and another sign of how to know if your cat loves you.
6. Sleeping on you
Because they're the most vulnerable when they're asleep, a cat who chooses to curl up on their owner's lap is showing a clear sign of how to know if your cat loves you. In the wild, cats look for the safest place to sleep in between hunting expeditions and when they're at home, that place is with you. While cuddly lap cat breeds are the most likely to use this as a way of showing you love, even those not so keen to get up close and personal may surprise you with a lap visit now and again.
7. Showing you their tummy
A favorite cat sleep position for kitties who feel secure in their environment, a cat that sleeps on their back or rolls over and exposes their tummy to you, is showing how much they love and trust you. The tummy is the most vulnerable part of the body for a cat, so it's a clear indicator of how to know if your cat loves you.
8. The slow blink
Some of the signs of how to know if your cat loves you are a bit less clearcut. Have you ever wondered why your cat sometimes sits near you blinking slowly? While the jury is still out on whether this officially means 'I love you', evidence suggests that the slow blink from a cat signals a high level of trust in their human companion. Cats avoid contact when they feel threatened, but slow blink when they feel relaxed, so at the very least your cat is saying they accept you and feel comfortable in your presence.
9. Kneading you
Having your kitty sink their claws into your lap isn't always the most pleasant experience, but adult cats will frequently mimic the behavior they used with their own mother as a kitten to cozy up to their owner. Kittens knead their mother as a way of stimulating milk flow and seeking comfort, so replicating that with you is a sign of trust, and a signal of how to know if your cat loves you.
To stop your legs from being used as a pin cushion, consider investing in one of the best nail grinders for pets to keep your furkid's nails trim.
10. Becoming your second shadow
Are you greeted by your cat when you get home from work? Do you come out of the bathroom only to find your cat waiting expectantly for you? Are you frequently tripping over them when you're in the kitchen? While your cat may sometimes want something specific from you, most of the time a kitty that follows you everywhere you go has got serious love goggles on. Being followed around is a big indicator that when it comes to things that live and breathe, you're number one in your cat's book. Of all the signs of how to know if your cat loves you, this is high up on the list.
Get the best advice, tips and top tech for your beloved Pets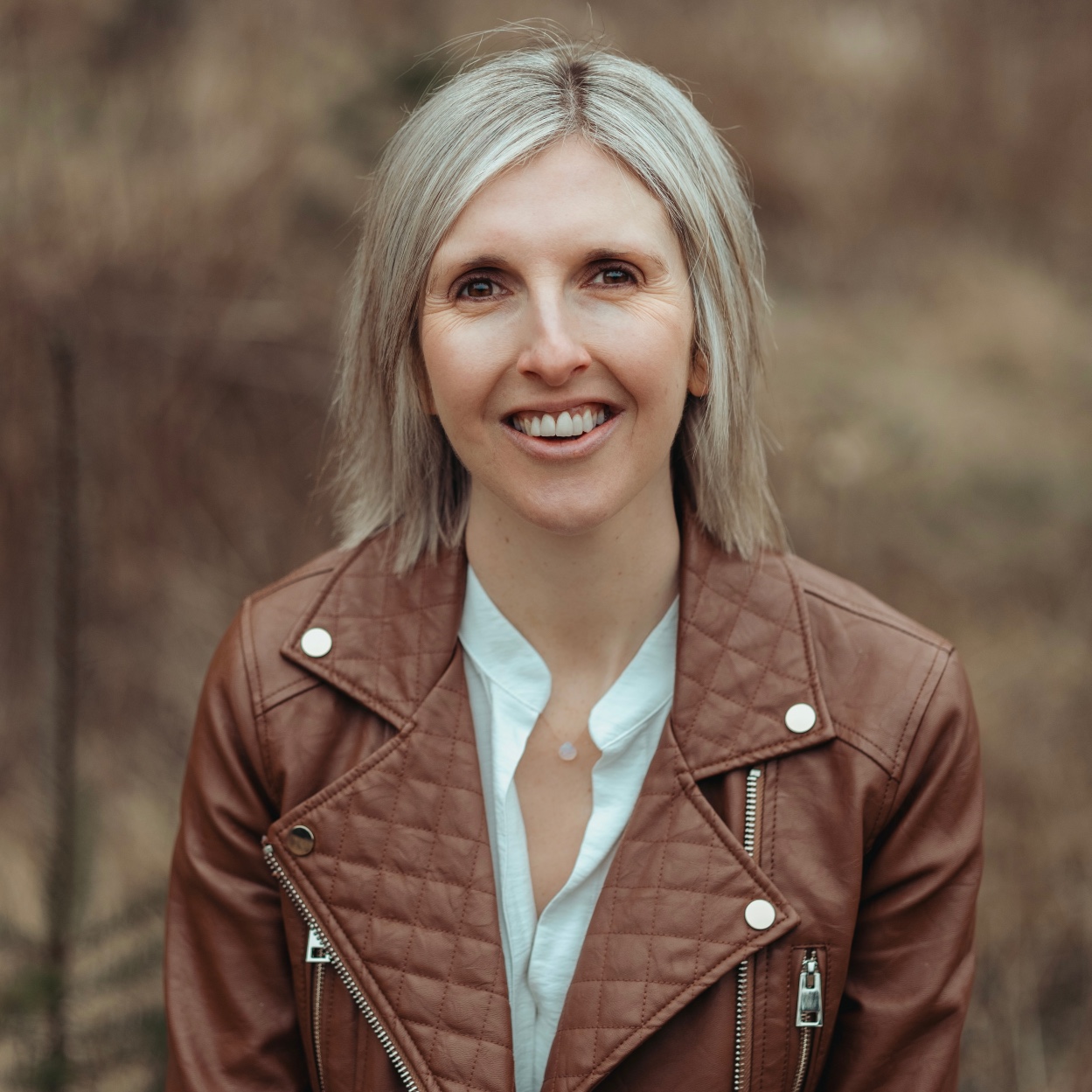 Kathryn is a freelance writer who has spent the past three years dividing her writing time between her two great loves - pets and health and wellness. When she's not busy crafting the perfect sentence for her features, buying guides and news pieces, she can be found hanging out with a very mischievous Cocker Spaniel and a super sassy cat, drinking copious amounts of Jasmine tea and reading all the books.