Jonathan Warren, the world's most well-travelled rescue dog, is tackling the stigma around shelter dogs
Even in quarantine, top dog influencer Jonathan Warren is busting stereotypes about shelter dogs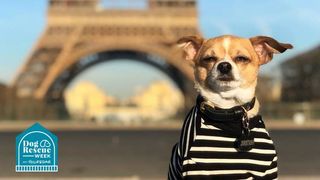 (Image credit: Jonathan Warren Official)
For those who think shelter dogs are either too old or too damaged to adopt, Jonathan Warren, the world's most well-travelled rescue dog, is proving otherwise.
The chihuahua mix was formerly a death row inmate from a high-kill shelter in Georgia. Adopted by owner Amanda Klecker, he was saved by a rescue wagon and taken to live a life of luxury on Manhattan's Upper East Side.
His social accounts, each documenting his well-travelled lifestyle, together reach thousands of followers, helping to raise awareness of just how rewarding adopting a rescue dog can be.
Since Jonathan only saw the inside of a cage during his time in the shelter, the pooch is now jetting around multiple countries experiencing a life he would never have had otherwise.
"When I picked up Jonathan from the shelter in Connecticut we actually got on a train back into the city and that was the first time Jonathan had traveled." Amanda told 22 Words.
"I started taking Jonathan on short trips to visit family. At first it had kind of come from necessity that I needed to take him with me because I didn't want to put him in a kennel."
"He went on a short, two hour flight and was a total champ and he loved it. And since then we've just been taking longer and international trips and that's how Jonathan has seen so many places that he's seen today."
In the last two and half years, Jonathan has been to 15 different countries and most of the United States experiencing everything from Parisian restaurants to Amsterdam canals, discovering the best dog-friendly spots and erasing the stigma around shelter dogs along the way.
"I think there is something awesome about the fact that people didn't know there were so many animals that were in need of homes. It's just awesome that Jonathan's able to spread that awareness and hopefully change people's minds," Amanda said.
But when your work is so centered around travelling the world to raise awareness for dog rescue charities how do you adjust to a pandemic that restricts moving from place to place?
For Jonathan, the answer was easy: you make the best of where you are and readjust your job. The pooch has become a NYC model during the quarantine, posing for extravagant pictures in his hometown instead. It's a job that's well suited to the chilled canine.
Amanda said: "Dogs love to have a bond with their humans and they love to have jobs essentially that make them feel like they're more fulfilled. And Jonathan loves to pose for the camera. I think that Jonathan's way to bond with me is to pose with me."
"He's super motivated and if I hold up a treat and I asked him to pose, he just strikes a pose like he's a statue and he'll pretty much do anything because he feels like working for the camera is his job."
The influencer uses the pictures to drive traffic back to his website where the pair sell human apparel for dog lovers, with all proceeds donated to animal rescue.
For Amanda, it's a far cry from the fate that nearly came to pass for Jonathan.
"I think it's super important to give animals that might not have had a chance just the best life you can possibly give them," she explained.
"Jonathan could have been a dog that only saw the inside of a cage before he was euthanized. All I want to do is give him the best life to make up for the life he almost didn't have."
Get the best advice, tips and top tech for your beloved Pets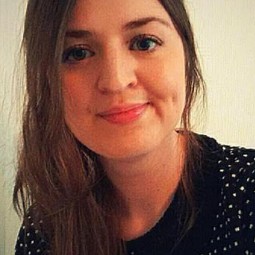 Ashleigh is Digital Editor on PetsRadar. With over 8 years of experience in print and digital media, she has acted as an editorial lead on a variety of projects, with animal themes a keen interest. As an avid animal lover, you can often find Ashleigh checking out the newest trends in animal care or looking at cute cat videos on TikTok.