Save on dog and cat flea treatments with these Prime Day deals
Whether you're after a monthly topical or a fast-acting tablet, these impressive Prime Day deals on dog and cat flea treatments will save you up to 42%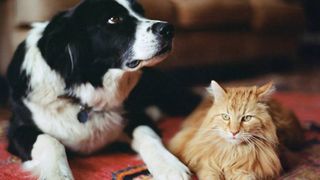 (Image credit: Getty Images)
Fleas can be a pesky problem in our pets. While some things for our furkids can be considered little luxuries, dog and cat flea treatments are an essential when it comes to keeping your beloved bundle of fluff happy and healthy. Fortunately, there are plenty in the Amazon Prime Day sale to ensure your best friends in life are well-protected at a fraction of the cost.
If you've been considering investing in the best cat flea treatment for your feline, there's never been a better time to pick one up, with up to 30% off on products featured in our list. Equally, we've included the best bargains for your canine companion too so you can get the best flea treatment for dogs for far less than what you'd normally pay.
From leading names such as CAPACTION and FRONTLINE to alternative budget options, whether you're looking for a topical treatment for your cat or a fast-acting flea tablet, you'll find a good few options below to keep your pets free from pests!
PetsRadar's pick of the best dog and cat flea treatment deals this Prime Day
Best Prime Day deals at Amazon US
Best Prime Day deals at Amazon UK