National K9 Veterans Day: When is it and how can you celebrate?
With National K9 Veterans Day just around the corner, we share the history of this important holiday and a few special ways you can honor these courageous canines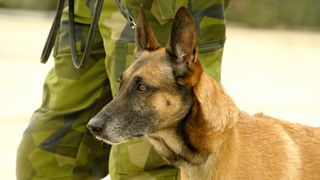 (Image credit: Getty Images)
National K9 Veterans Day is one of the most important events in the calendar, offering us all time to come together and honor the service and sacrifice made by the servicemen and women of the American military and the courageous working dogs who serve alongside them.
Military dogs are viewed as important members of their units and these days they are commemorated in much the same way as their human counterparts - with retirement ceremonies, memorial services and being rewarded with their own medals and awards.
K9 dogs can do it all, from sniffing out contraband and tracking criminals to serving in the armed forces and being crucial members in search and rescue teams. These brave canines are here to protect us and what better way to say thank you than to join in on the National K9 Veterans Day celebrations.
What is National K9 Veterans Day?
In the aftermath of World War One, the book Animal Heroes of the Great War by Ernest Harold Baynes was published in which the writer described the vital role that dogs had played:
"The guard dog was incorruptible; the police dog dependable; the messenger dog reliable. The human watchman might be bought; not so the dog. The soldier sentinel might fall asleep; never the dog. The battlefield runner might fail … but not the dog, to his last breath would follow the line of duty."
When Pearl Harbor was bombed in 1941, the U.S. Army looked back at the courage our canine companions displayed in WW1 and decided to use them in a more formal way. And so, in 1942, they officially began training them to be sentries for supply depots as part of their War Dog Program.
More than a decade later in 1958, the U.S. armed forces officially started training military dogs at Joint Base San Antonio-Lackland and the rest is history! Today, there are over 3,000 military working dogs deployed all over the world who undergo intensive screening and rigorous training before being allowed to serve.
To honor their courageous contributions, National K9 Veterans Day was created by Joe White, a veteran of the Vietnam War, and following his death in 2009, his wife Sally pushed to have the day recognized as a national holiday.
When is National K9 Veterans Day?
National K9 Veterans Day is celebrated every year on the 13th of March. The date was chosen by Joe White because it was the date back in 1942 that the U.S. Army created the US K9 Corps.
How can you celebrate National K9 Veterans Day?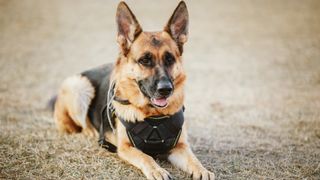 There are so many wonderful ways you can get involved in the celebrations this National K9 Veterans Day. Here are just a few of our favorites:
1. Adopt a retired K9 veteran dog
Did you know that Military Working Dogs (MWDs) used to be deemed 'surplus equipment' and euthanized after finishing service? It's sad but unfortunately very true. Thankfully, all that changed in 2000, when President Clinton signed a bill into law that stated that all MWDs deemed suitable for adoption must be made available for placement after retirement from service.
While many K9s will stay with their handler after they retire, there are some that are left without a home once their service ends. If you're keen to find out more about how you can adopt a retired K9, you can find all the information you need here.
2. Attend a ceremony
Across the country, you'll find various ceremonies and events taking place to honor military working dogs. Why not consider going along to one? Not only is it a great opportunity to join in on all the celebrations, but you'll also learn a lot about their service, history and training.
3. Post on social media
Use #NationalK9VeteransDay to spread the word about this important annual event. If you're the proud pet parent of a retired K9 yourself, why not use this as a great opportunity to share their story and raise awareness.
Get the best advice, tips and top tech for your beloved Pets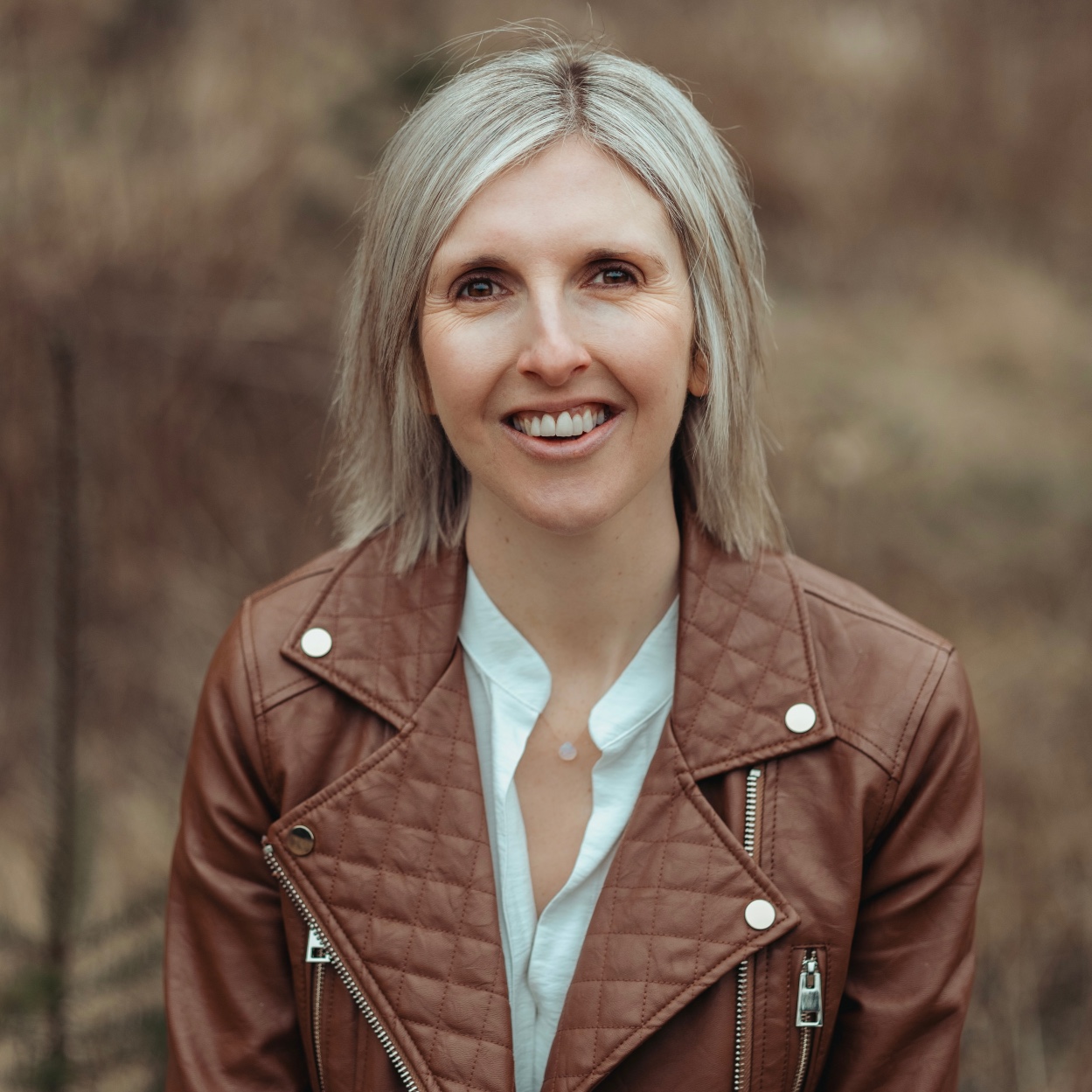 Kathryn is a freelance writer who has been a member of the PetsRadar family since it launched in 2020. Highly experienced in her field, she's driven by a desire to provide pet parents with accurate, timely, and informative content that enables them to provide their fur friends with everything they need to thrive. Kathryn works closely with vets and trainers to ensure all articles offer the most up-to-date information across a range of pet-related fields, from insights into health and behavior issues to tips on products and training. When she's not busy crafting the perfect sentence for her features, buying guides and news pieces, she can be found hanging out with her family (which includes one super sassy cat), drinking copious amounts of Jasmine tea and reading all the books.