If you're a first-time dwarf hamster owner looking for a convenient and stylish habitat for your furry friend, the Savic Geneva Modern Hamster Cage should definitely be considered. Just be sure it's roomy enough for your chosen breed.
Pros
+

Stylish modern design

+

Easy to clean
Cons
-

Small size may not suitable for Syrian hamsters
Why you can trust PetsRadar Our expert reviewers spend hours testing and comparing products and services so you can choose the best for you. Find out more about how we test.
If you're looking for a modern-style hamster home, look no further than the Savic Geneva Modern Hamster Cage.
This hammy habitat is one of the best hamster cages for style, fitting into any home interior with ease. It boasts two storeys and comes with a range of accessories, including a water bottle, feeding bowl, exercise wheel, and a ladder.
With its smart gray color and curved edges, the Geneva is definitely eye-catching, and there are some great design choices here, but how does it measure up as a potential hamster home for any breed?
Savic Geneva Modern Hamster Cage: Features
In addition to its unique contemporary two-storey design, the Geneva is slim in size, meaning you have more options on where you want to put the cage.
It measures 19 x 19 x 21cm, making it ideal for a single dwarf hamster. If you're looking to buy for a bigger breed, such as Syrian, however, this may not the best choice. The curved edges look stylish but that can restrict space for bigger hamsters.
On the flip side, the cage features a deep base that's ideal for burrowing and there is a decent range of accessories included. However, pet owners looking to add additional items, such as hideouts and sand baths, may find themselves making choices on what stays and what goes as far as space is concerned.
One strength of the Geneva is how easy to clean it is. The cage is effectively in two parts – the bottom half is a deep transparent plastic tank that acts as an ideal viewing platform, free from any pesky wires in the way. It's a great environment in which to add loads of bedding.
There's also the option to close off the top part of the cage by pulling up the long ladder. After that, all you need to do is pull out the transparent tank, via the integrated handle, to clean it.
You can quickly empty old bedding, wash, add new bedding and put it back in no time at all. Your hamster can even stay tucked inside the top compartment while you clean the rest, making sourcing a hamster nanny obsolete.
The top half of the cage is a dedicated play area and comes equipped with the accessories. The wire cage has a large front door for easy access to the whole top floor, providing you with easy access to all areas of the cage.
Savic Geneva Modern Hamster Cage: User reviews
For pet owners who praise the Geneva, the hamster cage offers a convenient and transparent viewing area to keep a close eye on your furry friend. Having them upstairs while you clean also goes down well with hamster owners who like to keep their pocket pal close by.
A few users have reported replacing the noisy wheel accessory for a silent spinner, but the water bottle doesn't leak over your friend's bedding, which can be a common problem in cages.
All in all, most buyers love the stylish design, but there is some disagreement about whether or not the cage is suitable for larger hamsters. Our advice would be to check the measurements before you buy and consider your hamster's breed ahead of purchase.
Should you buy the Savic Geneva Modern Hamster Cage?
If you're a first-time dwarf hamster owner looking for a convenient and stylish habitat for your furry friend, the Savic Geneva Modern Hamster Cage should be considered. There are some great design choices, which make cleaning a breeze.
The key drawback here is size. The cage isn't well suited for multiple hamsters if you were to think about welcoming in a new hamster friend, particularly larger breeds. Hamster enthusiasts may find themselves upgrading to a larger cage in the near future in order to pack in more toys. If your hamster is on the smaller side, however, they might just be in for a modern mansion.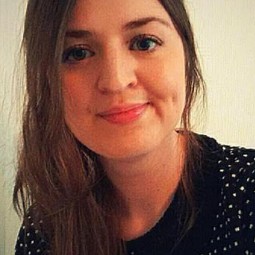 Ashleigh is Digital Editor on PetsRadar. With over 8 years of experience in print and digital media, she has acted as an editorial lead on a variety of projects, with animal themes a keen interest. As an avid animal lover, you can often find Ashleigh checking out the newest trends in animal care or looking at cute cat videos on TikTok.