Changing cat food: How to transition cat food safely
We breakdown the reasons why changing cat food might be necessary and explain how to safely make the switch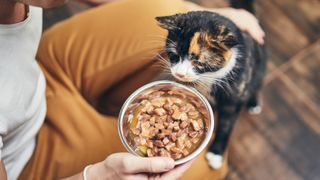 (Image credit: Getty Images)
There's likely to be times over the course of your feline friend's life where changing cat food is something you're considering. It could be that your little kitten is now an adult cat and needs a different kind of diet or maybe you've found a formula that is more affordable or is of better quality than what you're currently feeding your kitty.
Whatever the reason for wanting to change your cat's food, it's important to learn how to transition cat food safely so that your fur baby doesn't suffer any ill effects. The good news is that in most cases, it's absolutely fine to change the food you're feeding your feline friend, and with the best cat food brands offering a range of great options, you're sure to find one that perfectly fits the needs of your fur baby.
The most important thing when you're transitioning your kitty over to a new food is to make sure it's complete and balanced, and that it's suitable for the lifestage your fur baby is in. Both the best dry cat food and the best wet cat food dishes will have everything your furkid needs to thrive, but if you're in any doubt, speak to your vet who will be able to offer advice and guidance.
Let's take a closer look at changing cat food, including some reasons you might want to make a switch, how to transition cat food safely, and some signs to watch out for that your cat's new meal plan might not be agreeing with them.
Reasons for changing cat food
There are often times in a cat's life where changing their food makes sense. It may be that they're moving from one life stage to another or that they've developed a medical issue that could be supported through dietary changes. Here are some common reasons why you might want to change your cat's food:
1. Age
As your cat moves from kittenhood to adulthood and then into their senior years, their nutritional needs will change. For example, kittens require a higher amount of fat and calories to fuel their growth, which the best kitten food provides.
While there isn't too much difference between adult and senior formulas, the latter tends to be higher in fiber, which promotes a sense of fullness and prevents older cats, who are more sedentary, from overeating and becoming obsese.
2. Health
When your feline friend is sick, they'll have different dietary needs to when they're well, and regular cat food, which contains fat, protein and salt, may not be suitable for ill cats. Pregnant or nursing cats may also have nutritional needs that can't be met through their current food.
3. Fussiness
Cat's can be very picky eaters and sometimes, they'll simply decide that they no longer like what's being dished up for them. You may notice that they suddenly prefer wet food to dry food (or vice versa) or that a certain flavor no longer appeals to them.
Why you need to change food gradually
While swapping your cat's food may seem as straightforward as replacing one type of kibble or wet food with another, it's really important that you transition your kitty over slowly to avoid any problems.
Just like we humans, consuming a new food has the potential to cause digestive disturbances depending on whether or not the ingredients in the new formula agree with your fur baby or not.
When a cat isn't weaned off their current food and gradually transitioned over to their new one, it's possible for them to experience symptoms of gastrointestinal distress, such as vomiting, diarrhea, and excess gas. Moving them over to a new food slowly can help give their body time to adjust.
How to transition cat food safely
Making the transition from one food to another is likely to go smoothly as long as you take it slowly. We recommend doing this over a period of 7 to 10 days to give your cat's digestive system time to adjust. Here's how to pace the switch:
Days 1 - 3: Begin with a mix of 25% of the new food coupled with 75% of the old food
Days 4 - 6: Increase the amount of new food so that you have a 50/50 mix
Days 7 - 9: Reverse the ratios from the first few days, giving 75% of the new diet mixed in with 25% of the old diet
Day 10: Give your kitty 100% of the new food
If you have a really picky eater on your hands, you may find you need as long as 14 - 21 days to get them on board with their new meal plan.
Remember also that every cat is different and it's not unusual for digestive disturbances to occur at any point throughout the transition. If this happens, give your cat more time to adjust to their new food by stretching out each part of the process to four to six days instead of three.
Signs your cat's new diet isn't working
For most cats, transitioning over to a new food is a relatively smooth process, but there may be some instances where changing from one wet or dry food to another could cause issues. Here are some signs to look out for that may signal your new cat's diet isn't agreeing with them:
If you notice any of the above signs in your feline friend, take them to your vet for a checkup. They'll be able to rule out any underlying issues, test for allergies, and suggest an alternative dietary plan.
New cat food feeding tips
To help make the transition from one food to another as easy on your cat (and you!) as possible, here are a few things you can try:
If you've followed all the guidance, tips and tricks in this article and you still find your cat is having difficulties transitioning over to their new food, have a chat with your vet who will be able to work with you to create a plan that works for your feline friend.
Curious about whether wet or dry food off the shelf is right for your feline? We explore if homemade cat food is better than store-bought to help you make an informed decision.
Get the best advice, tips and top tech for your beloved Pets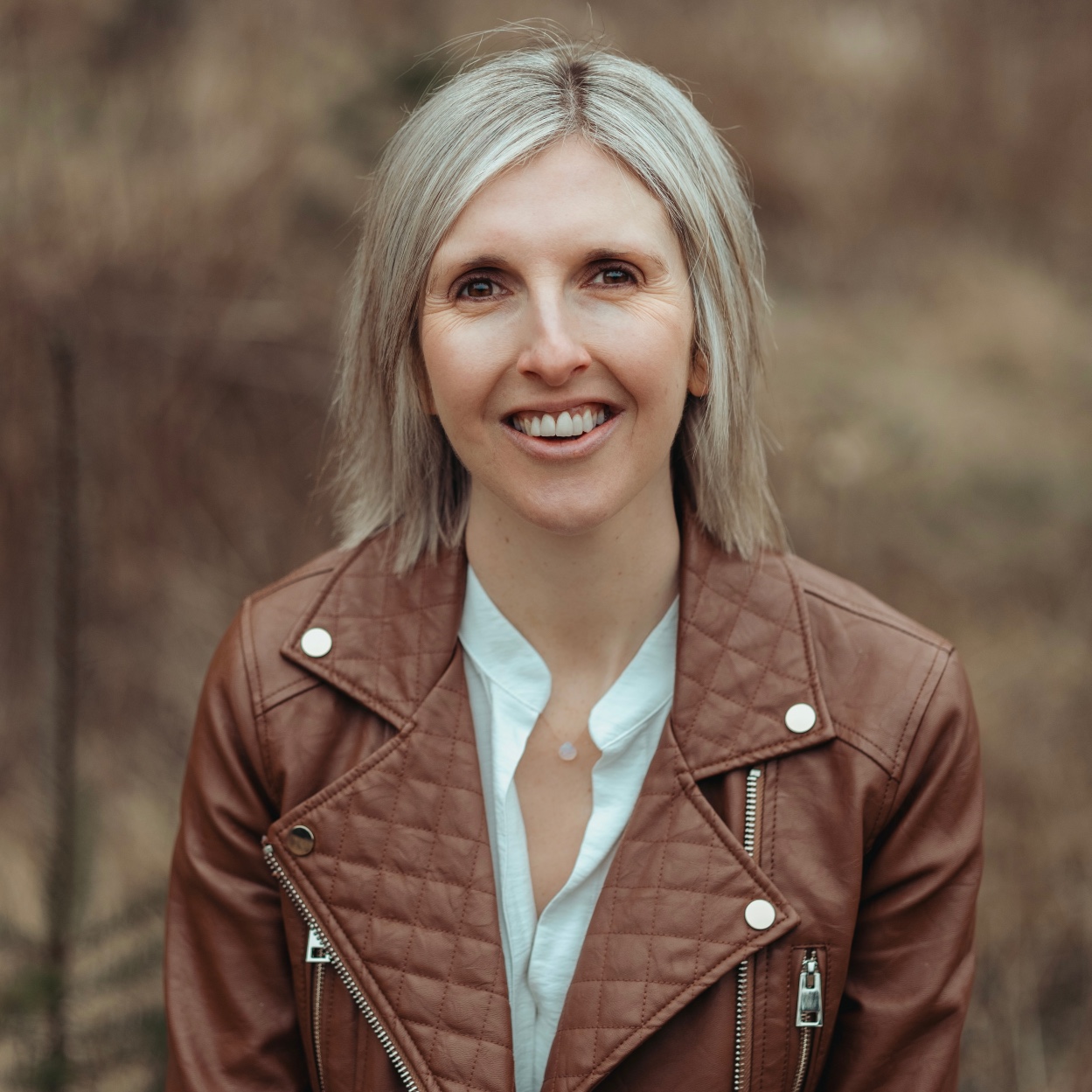 Kathryn is a freelance writer who has spent the past three years dividing her writing time between her two great loves - pets and health and wellness. When she's not busy crafting the perfect sentence for her features, buying guides and news pieces, she can be found hanging out with a very mischievous Cocker Spaniel and a super sassy cat, drinking copious amounts of Jasmine tea and reading all the books.