Pet insurance vs prescription plans: What are the best pet insurance options for you?
From prescription plans to pet savings accounts, these additional pet insurance options are worth considering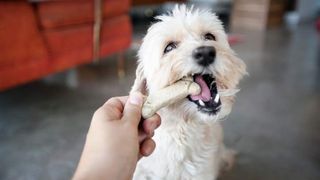 (Image credit: Getty Images)
Pets are like our family so considering all possible pet insurance options is an essential part of being an owner in the event of the worst case scenario.
You may have already thought about the best pet insurance plan, or indeed how to get cheaper pet insurance, but what about any alternatives or add-ons?
Whether you're considering pet insurance for the first time, or are simply looking for the best options to suit you and your furkid, the good news is there's quite a few choices out there.
Many can complement your existing pet insurance plan, but there's also a few alternatives if you're not yet ready to invest.
What does pet insurance cover?
Put simply, pet insurance is a convenient way to cover costs if your pet were to fall unexpectedly ill or have an accident.
You put in a premium and hope your pet stays healthy for the rest of his/her life. However, if the worst-case scenario was to occur, your insurance company would then cover the costs out of a collective money pot.
Typically, pet insurance is used to cover veterinarian bills addressing illness, injury, or disease. It may also look to cover the purchase price if your pet dies due to an accidental injury or, in some cases, third-party costs, such as damage to property in the event of your pet being hit by a car.
Depending on the policy, pet insurance can also cover you, the owner. If you've had to unexpectedly cut short a holiday due to pet illness or injury, or you are hospitalized and need to cover the costs of a boarding kennel, for instance, pet insurance can help.
There's typically a wide range of pet cover options covered in your policy but be sure to check the finer detail of any pet insurance, especially if you require something specific.
Pet insurance does'nt typically cover routine treatment for pets, such as worming treatments or regular injections.
Pet insurance options and add-ons: What are the alternatives?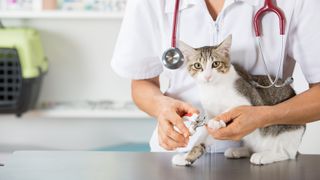 As pet insurance does not cover preventative or routine treatments, you may wish to consider additional pet insurance options, or even opt for something alternative altogether.
Below we explain how each option compares to taking out a pet insurance plan.
Pet insurance vs prescription plans
Unlike pet insurance, prescription plans do not provide financial cover in the event of pet illness and injury. They're intended as a way to provide savings on medications, products, and services.
So, if your pet frequently requires medication, a pet prescription plan could help save you money in the long term.
Typically, a pet prescription company creates a partnership with accredited veterinarians or pharmacies. The idea is that you pay a low or monthly fee to receive discounts and savings on your pet's medication, vet visits, pet sitting services, or even pet supplies.
Whereas pet insurance can include limitations, such as your pet's age or pre-existing medical conditions, a pet prescription plan typically covers all pets.
To use, you order what you need online or by phone and receive the savings up front. It's then shipped to your home for free or you can pick it up at a local pharmacy.
Pet insurance vs pet health plans
DO YOU NEED PET INSURANCE?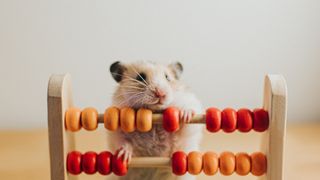 There's no NHS for pets. Veterinary care can be eye-wateringly expensive and most pets will need treatment for an illness or injury at some point in their life. It's difficult to think about your animals being hurt or unwell, but you need to ask yourself: what would you do if you were faced with a vet bill for hundreds or thousands of pounds?
A popular choice with pet owners is a pet health plan. In comparison to pet insurance that looks to help in the event of accident and emergency, this is a preventative measure.
These types of plan are intended to allow pet owners to budget for routine treatments including vaccinations and flea and worming treatment through direct debit payment.
Typically, a pet health plan looks to provide your pet with core vaccinations, treatments and microchipping, as well as discounts off your pet's insurance policy.
Think of the pet health plan as the direct opposite to your pet insurance. One complements the other; the idea being that if you have a pet that is fully wormed and vaccinated, they are less likely to require more veterinary attention.
Pet insurance vs pet savings account
Pet owners who are good at saving for a rainy day might look into setting up a pet savings account.
The idea is straightforward, in theory at least: you self-insure by setting aside an amount each month to pay for any potential vet bills.
It sounds easy, but there are a good few considerations to keep in mind. First, you need to evaluate just how much money you need to squirrel away.
Researching and comparing the average costs of pet insurance according to your pet's breed, age and area where you live is a good way to do this.
You can choose to either use a personal savings account, or check in with your bank or credit union to find out whether a pets saving account is available.
A clear disadvantage of this approach is the need to be self-disciplined. Casting aside hard-earned cash on a regular basis could pose a challenge, no matter how much we love our pets.
Pet insurance vs donations
If you are on low income, are retired or receive certain state benefits you may be able to get help towards the cost of veterinary care from a dedicated pet charity.
This is typically not a replacement for pet insurance, but rather a useful consideration if you're struggling financially with pet care.
In modern times, some pet owners have turned to crowdfunding platforms such as Indiegogo and GoFundMe.
Donation campaigns can be an effective way to raise one-off funds for a good cause but it's always best to organise your finances and prepare for every eventuality ahead of time.
Is pet insurance worth it?
One of the primary questions that's likely on your mind is quite simply, "Is pet insurance worth it?" particularly when some pet owners opt to open savings accounts.
If you own a young pet, it's especially advisable to have a good level of cover as this is typically when many medical conditions are identified.
A good way to determine whether pet insurance is worth it for you and your pet is to simply ask yourself what you would do if you received a large vet bill, particularly before you've saved up enough to cover it yourself.
Get the best advice, tips and top tech for your beloved Pets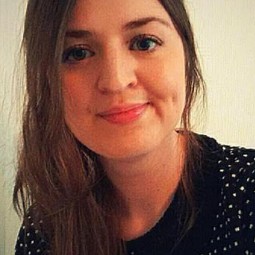 Ashleigh is Digital Editor on PetsRadar. With over 8 years of experience in print and digital media, she has acted as an editorial lead on a variety of projects, with animal themes a keen interest. As an avid animal lover, you can often find Ashleigh checking out the newest trends in animal care or looking at cute cat videos on TikTok.