Best dog DNA test deals from Chewy on Cyber Monday
These Cyber Monday dog DNA test deals will let you peer into your dog's past and get a glimpse of their future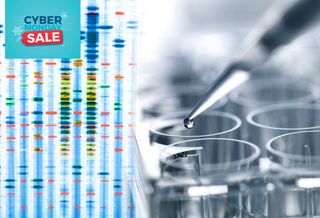 (Image credit: Getty Images)
We're seeing some super impressive Cyber Monday dog DNA test deals over at Chewy this year with as much as 71% off some of the most comprehensive kits on the market.
Not only will the best dog DNA tests help you discover more about your dog's ancestry and breed, they're also incredibly helpful in predicting personality traits and alerting you to any medical conditions your pup may be prone to.
These tests are often quite expensive, so these Cyber Monday deals are the perfect opportunity to score a great deal with as much as $135 off a premium kit. There's also a superb bargain buy available, with one of the more popular kits available now for just $45.
So, what are you waiting for? With heavily discounted options available, there's never been a better time to tell your dog's fortune without having to spend one!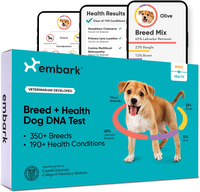 Embark Breed & Ancestry Identification, Trait & Health Detection Dog DNA Test Kit
RRP: $199.00 | Now: $134.00 | Save: $65.00 (33%)
With a simple and painless cheek swab, this DNA test can analyze over 200,000 genetic markers, providing you with detailed information about your dog, including breed type and family trees going back to great grandparents. It also tests for over 190 genetic diseases like glaucoma, MDR1 drug sensitivity, degenerative myelopathy, and common adult-onset diseases.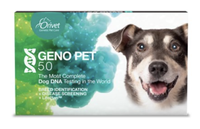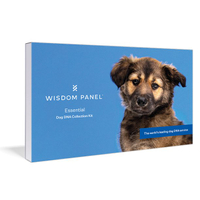 Wisdom Panel Essential Dog DNA Test
RRP: $99.00 | Now: $64.99 | Save: $35.00 (35%)
Check your dog's ancestry, screen for genetic predisposition to various traits, and look at their risk factors for a range of medical complaints with this sophisticated DNA test kit. You'll also be able to get a complete picture on your dog's breed type and trace their ancestry back as far as their great-grandparents.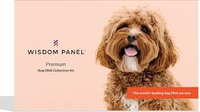 Wisdom Panel Premium Dog DNA Test
RRP: $159.99 | Now: $103.99 | Save: $56.00 (35%) at Chewy
Looking for a DNA test that's a little more sophisticated? Then this premium test from Wisdom Panel is well worth investing in. Using a DNA database that's been built from samples of over 1.7 million dogs, you'll get accurate tracing of your dog's DNA, as well as comprehensive screening for a wide range of health conditions.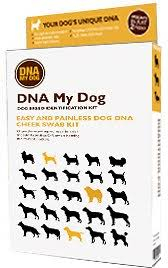 DNA My Dog Breed Identification Test Kit
RRP: $69.99 | Now: $45.50 | Save: $24.49 (35%)
DNA tests don't come much more affordable than this one and it's ideal if you're just wanting to gain a basic understanding of your pup's individual ancestry and heritage. It will also give you an idea of the health issues you need to look out for as well as helpful advice on how to best train and feed your pal.

Cyber Monday deals from around the web
Get the best advice, tips and top tech for your beloved Pets
Jamie Middleton is a freelance editor and writer who has been editing and creating content for magazines and websites for over 20 years. As well as writing about the pets he loves, he has helped create websites about tech and innovation like TechRadar.com, Innovate UK and TechSPARK, written programmes for music festivals, books on inventions and architecture, TV listings magazines, and edited publications about cars such as Lexus, Toyota and Jaguar. In his spare time he writes fiction books and poetry - or at least he does when he is permitted to by his cat Pirate, who enjoys the warmth of laptops too much to allow being creative to get in the way.