Pros
+

Cute design

+

Internal knotted rope great for playtime

+

Comes in a variety of sizes and colors
Cons
-

Could be more durable

-

Squeaker could be easier to find

-

Not great for destructive dogs
Why you can trust PetsRadar Our expert reviewers spend hours testing and comparing products and services so you can choose the best for you. Find out more about how we test.
There's something about giving your pet a teddy bear that's simply irresistible; the KONG Wild Knots Bear looks to pair a snuggly toy with all the benefits of knotted rope functionality.
One of the most popular dog toys on the market, the KONG Wild Knots Bear is, on the surface at least, an adorable cuddly bear that looks to sweetly cradle in your dog's paws.
It's developed by the KONG Company who specialize in enrichment, puzzle, fetch and dog chew toys, however, so expect multi-functional purpose.
On one hand, it's designed to bring out the playful pup in your canine, and on the other it acts like a soothing comfort blanket that busts anxiety in dogs.
If you've been toying with purchasing one, then read on for a full review about the KONG Wild Knots Bear including a rundown on its core features and user reviews so you can be sure you've made the perfect choice for your pup.
KONG Wild Knots Bear: Features
The KONG Wild Knots Bear's key features are the squeaker and hidden internal knotted rope tucked away in the bear's body.
The idea is to entice play in dogs by stimulating natural movement that encourages pups to pull, chew and tug. In doing so, however, it provides quite a contrast to the exterior cuddly image the toy portrays.
If your dog is particularly destructive with their toys, you might find yourself cleaning up the mess of the toy's body rather than cooing in delight over your canine's new bedtime companion.
In saying that, the KONG Wild Knots Bear does look to minimize mess by opting for minimal stuffing but that feels in direct conflict to the promise of 'soft but durable'.
While some pet owners report the toy is long-lasting and praise the dual functionality, others have seen the unfortunate bear ripped to pieces within minutes; it all rests on the nature of your dog, but you'd expect a heavy duty material for a product designed to be gripped by dogs.
More destructive dog breeds may need to look elsewhere, but if your dog is respectful of his or her toy box contents then it's likely you will be a happy owner.
The loose squeaker inside can be hard for your pooch to find and set off but then, that's not necessarily a bad thing for an owner who likes a bit of peace once in a while!
KONG Wild Knots Bear: User reviews
Scoring around 4.5 in user reviews, the KONG Wild Knots Bear is generally garnering positive attention.
Happy buyers have been sharing photographs of their pooch snuggled up, cute companion in tow, in their favorite dog bed.
"Lovely while it lasted. I purchased this for my 5 year old staffy to see if she would find it comforting. To my surprise and relief, she did and carried all over the house and was her go to toy for greeting visitors," wrote one dog owner.
"Love this little bear and so have all my dogs! I board guide dogs and each of them have loved their bears - so much so that I had to send them off with their bears :)"
However, many pet owners have highlighted durability as a key complaint.
"The overall quality of construction is high and the fact this is from KONG assures me that it is entirely safe for my boy, although I do have to comment that he is not particularly destructive. He plays with this, chewing, mouthing and carrying it around a lot but he has not attempted to rip it up. If he did, I'm sure it wouldn't stand much chance."
Indeed, some owners have expressed disappointment in the short lifespan of the bear.
"The dog had removed his ears and stuffing within about 30 seconds. Then his nose and eyes. He's now been sewn up for the 3rd time and the dog is only allowed to play with him for 60 second bursts. The dog still loves him though."
Should you buy the KONG Wild Knots Bear?
With its soft body and attractive bear design, it's undeniable that the Kong Wild Knots Bear is just so lovable for both dog and owner alike.
Pet parents will be delighted with the sight of their pooch cradling a teddy bear, while the canine will appreciate his new friend whether he's a playful pup or a mature mutt.
Owners who have a particularly zealous dog should be prepared for the possible destruction of the toy, but if you're curious about whether your pooch will take to his new companion it's certainly worth trying out thanks to its reasonable price tag.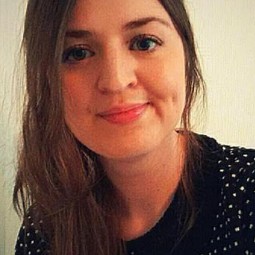 Ashleigh is Digital Editor on PetsRadar. With over 8 years of experience in print and digital media, she has acted as an editorial lead on a variety of projects, with animal themes a keen interest. As an avid animal lover, you can often find Ashleigh checking out the newest trends in animal care or looking at cute cat videos on TikTok.