Best smart pet bowls: Perfect feeding bowls for your pet
The best smart pet bowls will help you measure out the perfect portions for your food-loving furkid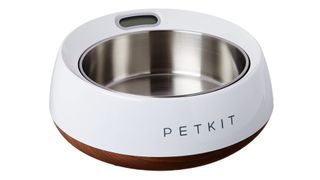 (Image credit: Amazon)
The best smart pet bowls are joining a growing number of gadgets designed to make your life as a pet parent a whole lot easier. Given how much our furkids love mealtimes (and who can blame them?!) a smart pet bowl can come in handy for both weighing the food and granting access to it.
Whether you're dishing up the best dry dog food or the best dry cat food, a smart pet bowl can help you measure out each serving, ensuring the perfect portion every time. It's a great option for pets who are carrying a few extra pounds and with some coming with additional slow feeder attachments, you can also control how quickly your furkid can eat.
Smart pet bowls don't come with lots of fancy features, their main draw is that they can help to keep your pet's health in check. In addition to weighing food, several also offer a smart unlocking feature that works in conjunction with your furkids microchip or RFID collar tag.
If you're out of the house a lot and are looking for something that will both weigh and control portions and release food on a schedule, we recommend checking out some of the best automatic pet feeders. But if all you're needing is something a little more advanced than a regular food bowl, a smart pet bowl should suit you perfectly.
Smart food bowls tend to be more robust than standard bowls and they're also less likely to cause lots of spillages, so they're a great choice if you're looking for something a little more durable or have a messy eater on your hands. Now that you know what they have to offer, let's take a closer look at the best smart pet bowls lining the shelves in 2021...
PetsRadar's pick of the best smart pet bowls
Why you can trust PetsRadar Our expert reviewers spend hours testing and comparing products and services so you can choose the best for you. Find out more about how we test.
Best overall smart pet bowl: Dadypet Slow Pet Feeder Bowl
Best budget smart pet bowl: iPawde Intelligent Pet Bowl
Best entry-level smart pet bowl: PetKit Smart Bowl
Best-looking smart pet bowl: Suntapower Pet Feeding Bowl
Best microchip smart pet bowl: SureFeed Microchip Pet Feeder
Dadypet Slow Pet Feeder Bowl
Best overall smart pet bowl
Specifications
Suitable for:
Dogs and cats
Dimensions:
262 mm x 250 mm x 98 mm (10.3 inches x 9.8 inches x 3.9 inches)
Reasons to buy
+
Slow feeder attachment
+
Bright digital LCD
Reasons to avoid
-
Not for larger animals
-
Not safe for the dishwasher
This chunky, versatile smart pet bowl is our overall best pick because it comes with not one but two useful features: a set of digital scales so you can accurately weigh out the food that you're giving your pets, and an optional slow feeder insert that you can use to make sure your animal companions aren't eating too fast.
It's unusual to find these two features both in the same bowl, and because the slow feeder insert can be removed, it's up to you how you go about using it. The entire bowl is actually removable, which makes cleaning it a breeze, and you can just take out the slow feeder or stainless steel bowl and wash them under running water.
Suitable for small or medium dogs or cats, the Dadypet Slow Pet Feeder Bowl is durable and designed to stay in place even during the most frenetic feeding. Every part of the bowl is made from top-quality materials, so it's a surprise that the overall cost is so low.
User feedback suggests that the LCD display is very easy to see from all angles, and that the digital scales are very easy to operate too. They should also be easy to read both day and night, so you always know how much you're measuring out for your pets (and how much they might have left).
Even if you don't use the digital scales and the slow feeder insert, this is a fantastic smart pet bowl for the price; add in the smart features, and you'd be hard pressed to find a better option on the market at the moment. Definitely worth a place on your best smart pet bowl shortlist, no matter what you're looking for.
iPawde Intelligent Pet Bowl
Best budget smart pet bowl
Specifications
Suitable for:
Dogs and cats
Dimensions:
180 mm x 180 mm x 70 mm (7.1 inches x 7.1 inches x 0.2 inches)
Reasons to buy
+
Lots of color options
+
Choice of food and water
Reasons to avoid
-
Not the most sturdy
-
Smaller capacity
You get an awful lot for your money if you go for the iPawde Intelligent Pet Bowl, which is our choice for a budget pick. For a start, it's suitable for dogs and cats, and for dry and wet food as well as water, so right away this is one of the most versatile smart food bowls currently available on the market.
The LCD display at the front of the unit will measure whatever you put into it in grams, milliliters, ounces or pounds, and that means you always know exactly how much your pet is getting: it makes planning meals and planning trips to the store much more straightforward. It's not the biggest in terms of capacity, but we reckon it will do for a wide variety of cats and dogs.
You've even got a choice of four colors here – black, white, green or red. You can pick whichever one you (or your pets) prefer to fit in with the rest of your home decor. It's a notable difference from a lot of other smart bowls and microchip bowls on the market, where you only get one color to pick from.
The plastic used in the construction of the iPawde bowl isn't as study as some of the other items in this list, but it's non-toxic, non-allergic, and easy to clean when needed. We don't think you're going to have any complaints when it comes to measuring out meals with this particular smart bowl.
You can also use the scales to measure out kitchen ingredients and even weigh your pets, provided they're still young and tiny. All this and for an excellent price that makes it our pick for the best budget smart pet bowl you can buy right now.
Best entry-level smart pet bowl
Specifications
Dimensions:
305 mm x 285 mm x 115 mm (12 inches x 11.2 inches x 4.5 inches)
Reasons to buy
+
Large 1.7 liter capacity
+
Smart integrated scales
Reasons to avoid
-
App needs some work
-
Not dishwasher-friendly
Despite its unassuming looks, there are a lot of nice touches in the PetKit Smart Bowl, from the way you can remove the metal bowl to wash it (under the tap, not in the dishwasher), to the angled, sunken design that means spillages aren't a problem. On top of that, you, of course, also have the digital scales embedded in the unit.
Being able to weigh your pooch's food while you're pouring it means you're not guessing about how much you're giving your canine companion, so you shouldn't have any problems with feeding them too much or too little. The bowl is also accompanied by an app – it's a little rough around the edges, but it will make helpful suggestions about the size of the servings that you're measuring out.
At 1.7 liters of capacity, there's plenty of snack space here for even the most greedy of pups, and you can adjust the scales to show kilograms or pounds, so there's no confusion about how much you're measuring out. You know how much your dog has eaten, and you know how much you need to buy too.
That large capacity means this is quite a chunky bowl – it measures 305 mm x 285 mm x 115 mm (that's 12-inches x 11.2-inches x 4.5-inches), so make sure you've got room to accommodate it wherever you want it in your home. The rubberized grips underneath the bowl help to stop it from moving around.
Low maintenance, easy to operate, and key for keeping your pooch healthy and well-fed, there's a lot to like about the PetKit Smart Bowl and the mobile app that comes along with it, even if it doesn't have any features that are particularly advanced or flashy.
Suntapower Pet Feeding Bowl
Best looking smart pet bowl
Specifications
Suitable for:
Dogs and cats
Dimensions:
185 mm x 185 mm x 72 mm (7.3 inches x 7.3 inches x 2.8 inches)
Reasons to buy
+
Smart, accurate, scales
+
Looks the part
Reasons to avoid
-
No removable bowl
-
No accompanying app
We've chosen the Suntapower Pet Feeding Bowl as the best-looking smart food bowl, as it's not just about what this product can do, but also how it looks – this is a sleek and beautifully crafted bowl that you're not going to have to clear away when there are guests around.
It's suitable for dogs and cats too, if you have both canine and feline companions at home, you can get them matching bowls if you'd like to. Note how the main bowl is at a 5-degree angle – another clever design touch – making it easier for your animals to take bites and harder for them to spill food over the edges.
The integrated scales are fantastically well done here, glowing white from the body of the bowl itself – the scales display is built right into the bowl itself for the ultimate in pleasing aesthetics (and it's visible in the dark too). The reading lets you perfectly measure out the food that your pets need, giving you better control over their diet and nutrition.
The scales use four precise sensors to measure weights up to a kilogram (2.2 pounds), in increments of just 0.1 grams. Meanwhile, there's a silicone rim underneath the bowl to stop it from slipping and sliding while your pet is feeding, and it works well – unless your pet really attacks the bowl, it'll stick in place.
You don't get a removable, washable metal bowl like you do with some other smart bowls we've seen, but the entire product is easy to clean, with an antibacterial coating for extra peace of mind when it comes to the health of your pets.
SureFeed Microchip Pet Feeder
Best microchip smart pet bowl
Specifications
Dimensions:
310 mm x 320 mm x 215 mm (12.2 inches x 12.6 inches x 8.5 inches)
Power:
4 x C cell batteries
Reasons to buy
+
Smart unlocking system
+
Plenty of accessories
Reasons to avoid
-
Can get expensive
-
Not impossible to outsmart
If you're prepared to spend a little bit more money for something that's truly smart, then then the SureFeed Microchip Pet Feeder is definitely one of the best microchip food bowls we've seen to date. As the name suggests, it'll open up based on the proximity of a cat with a particular implanted microchip or RFID collar tag, so it's a great way of giving different pets different diets (or keeping out the neighbor's cat).
Even if you've just got one kitty, you can use the pet feeder to monitor how much they're eating and how often. If you attach the Sure Petcare app and hub (sold separately), then you've got a really comprehensive way of monitoring your cat's diet and nutrition while you're out of the house.
You get a single bowl and two half bowls included in the kit, and these can be replaced and even color-coded using the accessories that are available (you could have different colored pet feeders for different cats, for example). The bowls are sealed, which means the food is kept fresh until your cat is ready for a snack.
One set of batteries should be enough to keep the SureFeed Microchip Pet Feeder going for around six months, and the whole unit is easy to clean, so you won't have many worries in terms of maintenance. There have been reports of some aggressive cats outsmarting the tech (and getting in the way of more placid cats once the bowls are unlocked), but for most felines it seems to work well.
If you want to know as much about your cat's eating habits as your Fitbit tells you about your exercise regime, then this is the smart pet bowl that you need. Yes it's on the expensive side compared with other options, but it's a worthy investment.
How to choose the best smart pet bowl
When it comes to choosing the best smart pet bowls or the best microchip food bowl, you do of course need to start with your pet – these bowls are designed for either cats or dogs or both, so bear that in mind to begin with. Some will also make recommendations about what size of pet they're suitable for, so pay attention to this too.
Two of the key features you need to look out for are digital scales and microchip access. The former enables you to weigh out food for your pets: it means less goes to waste, while making sure that they're eating as much (or as little) as they should be. Some bowls even have apps to recommend serving amounts.
As for microchip access, this isn't on many smart pet bowls, but if your cat has been chipped or wears an RFID tag on its collar, these devices let you set up a sort of sentry system – only the right cat will be able to gain access to the food contained within, which can be really useful in busy households.
Look out for the sizes and the weights of the smart pet bowls that you're weighing up, as well as how easy they are to clean. Lastly, consider the price – though remember sometimes it's worth paying a little more for a little more quality.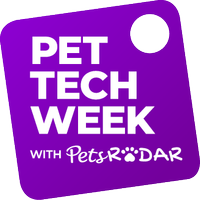 Pet Tech Week on PetsRadar
Pet Tech Week is brought to you by PetsRadar.com. Throughout this week we'll be showcasing the new tech that will make your pets happier and healthier. Whether you want a smart cat flap, a canine camera or the best vacuum cleaner for pet hair, we've got you covered.
Get the best advice, tips and top tech for your beloved Pets