It's easy to confuse the PitPat Dog Activity Monitor for a pet tracker that keeps an eye on your canine's whereabouts but, as way to monitor your dog's health goals, it could prove indispensable.
Pros
+

No subscription required

+

Super-small

+

Super-light

+

Lasts for an age
Cons
-

No location tracking

-

Some syncing issues
Why you can trust PetsRadar Our expert reviewers spend hours testing and comparing products and services so you can choose the best for you. Find out more about how we test.
Looking to track your dog's activity? The PitPat Dog Activity Monitor is a stylish gadget that looks to do just that.
The device is a small, square gadget that sits on your dog's collar and records all of your dog's movements, a bit like a pedometer or a canine Fitbit.
The gadget is typically placed in the best pet tracker category, but it's not an entirely accurate representation of the tech on offer here.
The PitPat Dog Activity Monitor does not have location tracking, but instead provides a wealth of information about your dog's activity. It will tell you what your dog is doing, when they're doing it, and how they're doing against their fitness goals.
Whether you have a pooch with some weighty issues or are simply curious to track your pooch's calorie burn, here's how the PitPat Dog Activity Monitor weighs up.
PitPat Dog Activity Monitor: Features
One of the key features of the PitPat Dog Activity Monitor is that it works in tandem with a free app. Simply download it from the Google App or Apple store and you'll have access to a whole load of data about your dog's activity levels.
The interface is clean and easy to use, featuring stats on how much time your dog has spent walking, running and playing. There's also the amount of miles they've ran, a graph charting when your pooch was most active and an indication of the calories burnt, making it an ideal health tracker for overweight pooches.
The app will even show you when your dog is resting or simply 'pottering' around which is a sweet, accidentally comical touch.
A nice feature here is that you can track multiple dogs at once, or allow multiple owners to track the data too. You don't have to worry about charging the device: the tracker is available without subscription and will track your dog's movements for a whole year on a single CR2032 coin battery.
The unit itself is a very well-designed, tiny 16g module which attaches securely to your dog's collar with parachute-grade velcro, and at 16g it's light enough to be suitable for puppies as well as larger dogs.
The PitPat Dog Activity Monitor is also waterproof, so even if your hound is the kind that can't resist a muddy dip in their favorite spot, the PitPat should survive unscathed.
PitPat Dog Activity Monitor: User reviews
The PitPat Dog Activity Monitor is particularly favorable with pet owners who have canines with health conditions.
If your pooch is overweight, it provides an easy and fun way to track your dog's fitness goals. Users praise the ease of use and data coverage. Whether you're at home or away, it's so simple to log into the app and read the display. The app uses a gold star indicator to state whether your pooch has reached their fitness milestone.
As the device is so light, pet owners love that their pooch doesn't notice their new addition; the device has helped overweight canines lose weight.
On the other hand, the device can take a while to sync and the device must be pressed to update, which some users find doesn't always provide an accurate reading.
Should you buy the PitPat Dog Activity Monitor?
It's easy to confuse the PitPat Dog Activity Monitor for a pet tracker that keeps an eye on your canine's whereabouts.
This device is meant for pet owners who are trying to reduce weight or improve fitness in their dog; buyers looking for GPS functionality will be disappointed.
In saying that, the device works very well for its intended purpose. For canines with health issues, there's a reassurance or even a real requirement to monitor their activity.
Some pet owners may even find it interesting enough to simply chart their healthy hound's data via the app. It's inexpensive enough to casually pick up, especially if you get a great deal on it.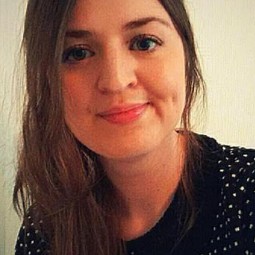 Ashleigh is Digital Editor on PetsRadar. With over 8 years of experience in print and digital media, she has acted as an editorial lead on a variety of projects, with animal themes a keen interest. As an avid animal lover, you can often find Ashleigh checking out the newest trends in animal care or looking at cute cat videos on TikTok.