Five tips to keep your dog fit in 2022
Keep your dog fit and well in the New Year with our top tips for a happy and healthy pup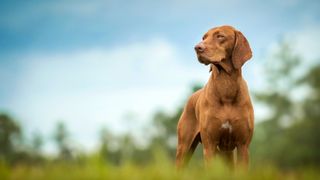 (Image credit: Getty Images)
Whether you are new dog parents or your old friend has been a part of the family for years, you want the best for your pet. It can be challenging to know what's best for your dog when it comes to their health, especially when there's so much information out there and every dog is different.
However, there are a few things you can keep on top of to ensure your pup stays fit and healthy. From washing and grooming them well to feeding them the right diet and ensuring they get enough exercise, this guide to keeping your dog fit in 2021 will help you feel confident in providing the best for your pooch whatever their needs.
With guides and advice from our in-house vets and some helpful buying guides, you'll have all the knowledge you need to go into the New Year with a happy dog!
1. Choose the right dog food
This may seem simple, but in actual fact many different breeds of dog have different needs. Some dogs may prefer wet food to dry food, for example, and some dogs may have allergies or sensitives which mean certain foods don't agree with them. For advice on putting your pup on the right diet, read our article Which dog food is best? A vet's guide to choosing the right diet for your dog.
2. Ensure your dog gets enough exercise
Getting in your dog's daily steps is just as important as your own. There are many health complications that can come with your pooch being overweight, so getting enough exercise is important along with a healthy diet. While some breeds of dog are super active by nature, others may need a little more encouragement to get moving. You can always invest in something like the Pawfit Tracker 2, which monitors your dog's health and fitness, setting goals and encouraging more movement. For more tips on keeping your dog fit, you can read our vet's article on what to do if your dog is overweight.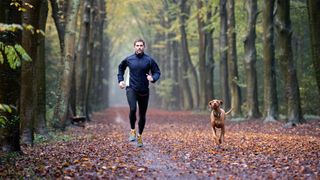 3. Bathe your dog frequently
Apart of keeping your dog fit and healthy is staying on top of their overall hygiene. Dogs love to run around and roll in the dirt, and while this is all healthy dog behaviour, this can also lead to other health issues. Bathing your dog regularly will ensure they stay clean and keep them free from fleas, ticks or mites. Giving your dog a shower can be more complicated than it looks, and there's more to think about than meets the eye. Most importantly, ensure you have the best dog shampoo for their hair type, and if you suspect fleas, make sure you invest in the best flea treatment for dogs to keep them itch free. You can get more tips on bath time for dogs in our article how often should I bathe my dog?
4. Grooming matters too!
Grooming your dog isn't just about looks. Brushing your dogs' hair and clipping their nails is very important for their health. When their nails get too long, they could get caught on things, or they may end up scratching themselves or ripping a nail, which can be incredibly painful. To do this, be sure to buy the best dog nail clippers for your pooch's paws, and if you're unsure how to go about this task, we have a handy guide on how to clip a dog's nails, written by one of our vets. In addition to this, purchasing the right dog brushes for your dog's hair type is important for ensuring their mane stays tamed and free from knots, which can become a real nightmare to wash!
5. Look after their mental wellbeing
Keeping your dog fit in 2021 means both physically and mentally. Lots of dogs, particularly puppies have a hard time being away from their owners, so if you are in the process of leaving your pet alone for the first time, there are many things to consider to ensure they learn that it's okay when you're not there. Separation anxiety is very common in dogs who have new homes, but there are some things you can do to combat this.
Investing in a pet camera such as the Skymee Owl Robot, allows you to keep an eye on your dog and even give them treats when you're not home to soothe them. All of the best pet cameras also have options that allow you to keep and eye on your dog while you're not at home and even talk to them via video and audio. For more guidance on nervous pups, check out our guide on how to reduce separation anxiety in dogs.
Get the best advice, tips and top tech for your beloved Pets
Sarah is a freelance writer and marketer, covering a variety of topics from lifestyle and fitness to sustainability and travel. When she's not writing for PetsRadar or other websites, she can be found looking after her pet chickens or relaxing with a cuppa and a cute doggo snoozing on her lap!