With its fun and funky design, you can be sure the AmazinglyCat Marshmallow Cat Bed will look just as amazing on your pet's social media feed as it does in your living space but it's not every pet owner's idea of a dream.
Pros
+

Stylish, cosy design

+

Comes with a free self-warming blanket and a toy

+

Suitable for pets up to 30lbs

+

Non-slip bottom

+

Easy to clean
Cons
-

Design not to every pet owner's taste

-

Could be available in more colors

-

Product can struggle to retain shape
Why you can trust PetsRadar Our expert reviewers spend hours testing and comparing products and services so you can choose the best for you. Find out more about how we test.
Featuring a gentle rainbow palette and a soft fluffy body to calm your kitty, the AmazinglyCat Marshmallow Cat Bed is the cutest candy-colored creation on the pet bed market.
It's an adorable, eye-catching addition to our best cat bed line-up that'll make your feline friend look and feel like they're sleeping on a fluffy cloud.
Marshmallow cat beds are designed not only to make a stylish statement in the home but as a way to reduce anxiety in pets. If you have a particularly shy, aging, or anxious pet, a cat donut bed looks to provide your feline friend with a sense of security through its soft and snuggly stuffing.
If you've ever pondered "why won't my cat sleep?," it's possible your furkid is feeling stressed or anxious.
Creating a warm, comfortable and stable place for your feline friend to rest their head is an ideal way to make your kitty feel safe and secure.
An anti-anxiety calming cat bed looks to offer extra assurance to pet owners that want to give their feline friend the best possible sleep. The idea being that, once your cat has calmed, they can enjoy some improved shut-eye and a little relaxing kneading before naptime.
AmazinglyCat Marshmallow Cat Bed: Features
One of the key selling points of the AmazinglyCat Marshmallow Cat Bed is its fun and funky rainbow color. What could be more pleasing on the eye that the sight of your kitty sleeping in his or her very own candy-colored donut bed?
The included self-warming blanket is equally as bold with a cheerful star print design that easily pops into the center of the ring.
Home enthusiasts who prefer a subtler color palette, however, may wish to enjoy all the benefits of the product in a wider range of basic colors such as a stylish gray or white instead to fit with their interior.
Made from a cosy combination of 23 inches of polyester, fleece and cotton, the bed is ideal for cats but if you have a small dog in your household too you might just have a fight on your hands for who gets to lounge in the space.
Fortunately, the product does have a non-slip base so no matter how crazy your pets movement can get, the bed should hold reasonably still on the floor.
Its raised sides generally offer a warm and cosy enclosure for your furkid to stretch out and feel secure, but pet owners may find the vacuum-sealed product difficult to construct and retain shape, particularly over time.
AmazinglyCat Marshmallow Cat Bed: User reviews
Scoring favorably amongst pet owners, the AmazinglyCat Marshmallow Cat Bed is typically loved by the most important customer of all: your feline friend!
"I'll be honest, I was totally expecting for my old lady to never use this but she loves it! It's her favorite," wrote one happy pet owner.
"I hoped that this cat bed was as soft as it looked. I wasn't disappointed", wrote another. "When I opened the package and put the bed on the sofa, Rocky, my orange cat, immediate jumped into the bed and began nursing it. I knew I'd made a perfect purchase!"
However, a few customers report that the cat bed required a little extra help to retain shape.
"Came vacuum-sealed, flat as a pancake, even after a month of fluffing THE SIDES DO NOT STAND UP like the picture. However, I put it inside my cat tree, with the sides being propped up, and my 20 year old cat loves it!"
Should you buy the AmazinglyCat Marshmallow Cat Bed?
With its fun and funky design, you can be sure the AmazinglyCat Marshmallow Cat Bed will look just as amazing on your pet's social media feed as it does in your living space.
Its candy-colored fluffy body offers an ideal place for a cat or small dog to relax, while the addition of a blanket and toy just sweetens the deal.
Of course, its striking design choices won't be every pet lover's idea of a dream but if you're looking for a slightly different approach to the marshmallow cat bed that isn't the usual gray color, this might just be purrfect.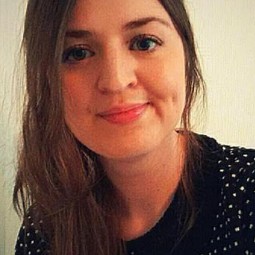 Ashleigh is Digital Editor on PetsRadar. With over 8 years of experience in print and digital media, she has acted as an editorial lead on a variety of projects, with animal themes a keen interest. As an avid animal lover, you can often find Ashleigh checking out the newest trends in animal care or looking at cute cat videos on TikTok.