A key selling point of the Beewarm Pineapple Dog Chew Toy is its fun design, certainly, but there's much more to this tropical treat than a pretty exterior.
Pros
+

Stylish

+

Can be used to feed treats

+

Durable material

+

Available in multiple sizes

+

Lifetime replacement guarantee
Cons
-

High price

-

Lack of squeaker

-

Very destructive dogs may easily destroy it

-
Why you can trust PetsRadar Our expert reviewers spend hours testing and comparing products and services so you can choose the best for you. Find out more about how we test.
Combining stylish design with tough durability, the Beewarm Pineapple Dog Chew Toy is perfect for canines who love to play and chew alike.
The tropical treat is available in two sizes: small and extra large, and is part of a wider range of Beewarm Dog Chews, including avocado, corn, and simple beef bone designs that may look cute, but are designed for even the most aggressive of chewers.
Whether you're considering the best puppy toy for your canine chum, opting for a first-time puppy teether, or deciding on the best durable dog toy money can buy, what's great about the Beewarm Pineapple Dog Chew is that it can be used by both young pup and mature mutt alike.
If you're feeling charmed by the design but want to know a bit more about how the Beewarm Pineapple Dog Chew stacks up, let's take a closer look...
Beewarm Pineapple Dog Chew Toy: Features
The Beewarm Pineapple Dog Chew is made from a tough safety rubber that's ideal for a puppy's teething phase. Even in the jaws of an eager pup, the thick material can show little sign of wear and tear over time.
The novel design here is more than just easy on the eye. Much like its real life counterpart, the pineapple toy's ridged indentations and tough exterior makes it a great choice for a dog toy.
However, if you have a particularly destructive dog, beware; although the Beewarm Pineapple Dog Chew's extra-firm material is more than up to the challenge of aggressive chewers, it's not necessarily 'indestructible'.
Pet owners will appreciate the fun pineapple flavor here, and you can even buy 'Pineapple Extreme', which is essentially a supersized version of the original for larger pups.
Much like the best-selling KONG rubber dog toy, the product also comes with a hollow center, plus extra holes, that can then be filled with your dog's favorite gooey treat.
However, the price difference should be noted. The Beewarm Pineapple Dog Chew is typically pricier than the KONG, and buyers are likely to be disappointed with the lack of squeaking.
It may come down to your dog's temperament. If you know your pup is liable to destroy the contents of his toy box and you love the creative designs on show, then you really can't go wrong with testing out the super tough material with your pup.
Plus, the lifetime replacement offers peace of mind for the price, if you're unsure how your pup will take to their new toy.
Beewarm Pineapple Dog Chew Toy: User reviews
Typically, pet owners report that the Beewarm Pineapple Dog Chew Toy is strong and highly durable. Plenty of pups have kept this chew toy alive and kicking, but determined chewers have managed to pull off the pineapple's leaves.
Where the product has survived the jaws of an overzealous pup, it's been praised for providing great value for money.
The product is at a higher price point than some leading dog toy brands, but some reviewers have stated that it has lasted longer and been favored by their pup.
The added bonus of the pineapple's clever design features, including the attractive scent and treat-filled indentations, has meant that pet owners themselves have got just as much enjoyment out of the product as their pooch in some cases.
Should you buy the Beewarm Pineapple Dog Chew Toy?
A key selling point of the Beewarm Pineapple Dog Chew Toy is its fun design, certainly, but there's more to this tropical treat than a pretty exterior and yummy scent.
If you're looking for a hardwearing dog toy that could be their new favorite from puppy to adulthood, then the higher price point seems fairly reasonable for its lifespan. This dog chew toy performs well as a puppy teether or a mature mutt's hardy chew toy alike.
Throw in a few fun features like adding in treats and smelling like a pineapple, and it's an attractive buy.
However, pet owners should be prepared in the event that their dog is particularly destructive with their new addition. The Beewarm Pineapple Dog Chew Toy is very tough, but not indestructible, so supervision is advisable.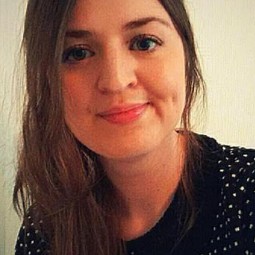 Ashleigh is Digital Editor on PetsRadar. With over 8 years of experience in print and digital media, she has acted as an editorial lead on a variety of projects, with animal themes a keen interest. As an avid animal lover, you can often find Ashleigh checking out the newest trends in animal care or looking at cute cat videos on TikTok.