TikTok pet parents are sharing their most viral videos of 2021
The viral pet videos include a cat who loves the soothing sound of piano and a stretching pig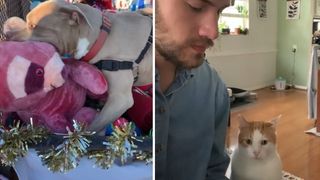 (Image credit: TikTok @bestfriendsanimalsociety / @topher_kinney)
With 2022 just around the corner, it's that time of the year when we reflect upon the last 12 months, and for pet parents over on TikTok that means wheeling out the very best viral pet videos 2021 has to offer.
It's been quite a year in the social media stratosphere with everything from cute dog videos, clever cats performing tricks and kittens stealing dog beds to questionable TikTok challenges making waves, but TikTokers themselves have had a chance to say what they believe their most viral video was in 2021 thanks to a thread started by user @im_siowei.
Cue: plenty of weird and wonderful shenanigans, including those supplied by our cherished furry friends. After all, it wouldn't be a true viral video round-up without a few crazy cats or daring dogs making their faces known!
Child cries at puppy receiving shot - 3.5 million views
Shared by user @griszelduh, this viral video receiving an astonishing 3.5 million views. Filmed from the inside of a car, it shows a puppy receiving a shot and crying out, before the camera pans around to the crying child. While some TikTokers believed the pup was receiving a Covid shot, @griszelduh later explained that it was in fact a vaccination for Parvovirus.
Cat attacks dinner plate - 3.8 million views
As this video, posted by user @taylor_tabor proves, viral videos aren't always full of grandiose moments. It's a simple moment where her cat attacked her dinner plate and she couldn't stop laughing.
Dog picks out his own Christmas toys - 3.9 million views
This simple, heartwarming moment from Best Friends Animal Society was also top dog in 2020, as most viral video of the previous year. The clip sees one very excited dog climbing on a pile of dog toys and getting to choose his favorite.
Cat enjoys piano music - 6.6 million views
In perhaps one of the cutest cat moments of the year, @topher_kinney captured himself playing piano with his furry companion Bean nearby, digging his every note.
Dog refuses to go to bathroom - 14.9 million views
Is your pooch spoiled? Nearly 15 million people watched the owners of this pampered pooch create an strange extension of their home to accommodate the fact that their dog refused to go to the bathroom in the snow.
Pig stretch - 4.8 million views
Proving it's not just cat and dogs who are pet stars across social media, this viral video of Ruby the pig stretching out to impress her friend had the Internet in stitches.
'Muslim cat' - 3.5 million views
And in one of the strangest viral pet videos of the year, so-called 'Muslim Cat' was born. User @flamingoismyfav._.cutee captured the moment she was praying and her kitten decided to join in.
Get the best advice, tips and top tech for your beloved Pets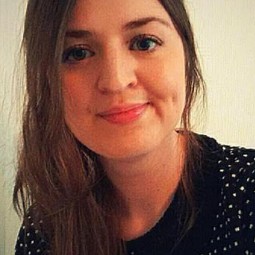 Ashleigh is Digital Editor on PetsRadar. With over 8 years of experience in print and digital media, she has acted as an editorial lead on a variety of projects, with animal themes a keen interest. As an avid animal lover, you can often find Ashleigh checking out the newest trends in animal care or looking at cute cat videos on TikTok.