While the initially strong-smelling Jute fibre may require the Amazon Basics Cat Condo Tree Tower With Hammock Bed and Scratching Post to spend its first few hours airing in the great outdoors, it's a teeny-tiny price to pay for this perfect accessory that will leave your cat feeling like the king of their very own castle.
Pros
+

Solid design that won't topple over

+

Durable, long-lasting construction

+

A choice of two neutral color tones to fit your homes decor

+

Inexpensive
Cons
-

May require airing when removed from packaging before it can be used
Why you can trust PetsRadar Our expert reviewers spend hours testing and comparing products and services so you can choose the best for you. Find out more about how we test.
Looking for the best cat toy on the market? The Amazon Basics Cat Condo Tree Tower With Hammock Bed and Scratching Post is right here. Say goodbye to the same old style of scratching posts and the usual boring beds, and hello to this interactive playhouse that brings the best of treetop living into the great indoors. They'll be no more clawing at your precious carpets, curtains, and furniture, and zero fur on your sofa thanks to this all-in-one design that will have cats scratching, scaling, and sweet-dreaming to their heart's content.
If you're looking for more ideas on keeping your cat amused, try our buying guide to the best cat toys or take a look at our list of the 10 best interactive cat toys.
Amazon Basics Cat Condo Tree Tower With Hammock Bed and Scratching Post: Features
When it comes to budget-buys, cat furniture doesn't come much better than this. Unlike other popular and higher-priced models, such as the AmazonBasics Extra Large Cat Scratching Post Tree Tower With Bed and the AllPets Solutions Jumbo Scratcher Activity Centre, you're well and truly getting more for less here.
The dual scratching posts and plush hammock, provide your cat with a comfortable place to play and relax and the choice of a grey or beige color scheme means it will blend in with just about any household design, making this tower a win-win for both you and your fur baby.
We love the addition of the hammock, a cool feature that allows your cat to sleep raised off the ground like they would in the wild, and adding in not one but two scratching posts attached to a solid base makes this a stable and durable design.
The scratching posts are made with natural rough jute fiber, which is great for keeping your cats' nails in tip-top shape, and throw in a hanging ball that comes with interchangeable strings for different kinds of play, and you've got yourself a fun-house that will keep your cats' claws so content that they won't have time to think about attacking your furniture.
We're really clutching at that jute fibre to come up with any drawbacks to this cat-equivalent of five-star luxury living, but if we had to pick something then this product can have quite a strong smell when it's first unpacked. Nothing a few hours of fresh air won't fix, but worth being mindful of if you prefer your house smelling more like jasmine and less like jute.
Also read:
• Five Best Toys For Indoor Cats
• Amuse Your Cat With The Best Catnip Toys
• Catit Play Treat Puzzle review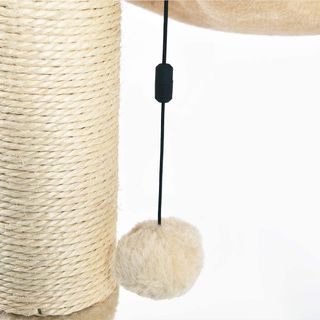 Amazon Basics Cat Condo Tree Tower With Hammock Bed and Scratching Post: User reviews
Multiple pet parents have turned to this product after their picky cats refused to play nice with other more expensive alternatives. One owner writes that "my cat adopted this straight away and she is usually fussy about new scratchers, she loves to snuggle in it" while another reviewer states that their usually hesitant cat has decided that this hammock is "his favourite thing in the whole wide world, even more than food."
It's also proved to be a massive hit with those whose four-legged feline friends have less of a placid and delicate disposition and are more of a tornado trainwreck type who enjoy tearing up the furniture, with one pet parent writing, "I've purchased several different scratching posts for our cat in an attempt to get him to stop tearing up our furniture but he never pays any attention to them at all. Not even when I cover them in catnip. He prefers the corners of the couch. Until we purchased this scratching post. It took him all of 5 minutes to warm up to it and now it's his favorite thing." That comment says it better than we ever could.
Out of 1,056 reviews on Amazon, 83% give this product five stars and 10% give it four, which speaks volumes about how much both cats and their owners love this product. If you're wondering what the drawbacks are to this tree tower and hammock we did some digging but could only find one negative review, which was less about the product itself and more a shipping error that resulted in it arriving without some key parts. We've got to say that's a pretty impressive ratio of positive to negative comments.
Should you buy the Amazon Basics Cat Condo Tree Tower With Hammock Bed and Scratching Post?
If your cat has champagne tastes but you're on a beer budget then you've probably already guessed that it's a massive yes from us when it comes to purchasing this item. Your kitty gets to enjoy a taste of luxurious living and you get to save yourself some money over comparable products on the market that often do less but cost more.
The one thing we would say is that if you have the cat world equivalent of heavyweight boxers George Foreman or Lennox Lewis padding the floors of your palace then you may want to consider a bigger bed with more room for your hulk to spread out on those lazy days.
But that aside, this is a bargain offering from Amazon that will keep a smile on your cat's dial seven days a week.
Don't forget to take a look at our round up of the best cat toys for more ideas on feline play time.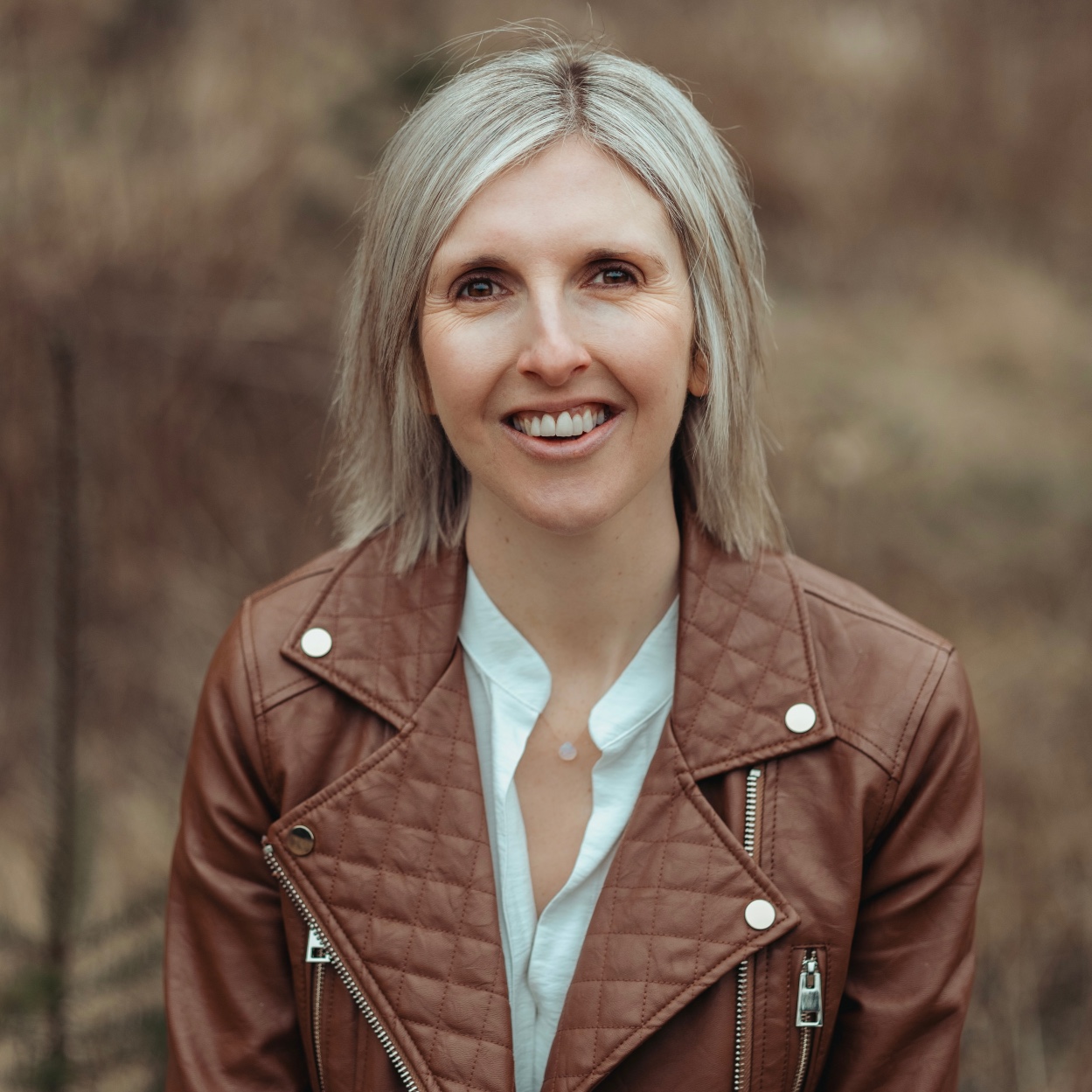 Kathryn is a freelance writer who has been a member of the PetsRadar family since it launched in 2020. Highly experienced in her field, she's driven by a desire to provide pet parents with accurate, timely, and informative content that enables them to provide their fur friends with everything they need to thrive. Kathryn works closely with vets and trainers to ensure all articles offer the most up-to-date information across a range of pet-related fields, from insights into health and behavior issues to tips on products and training. When she's not busy crafting the perfect sentence for her features, buying guides and news pieces, she can be found hanging out with her family (which includes one super sassy cat), drinking copious amounts of Jasmine tea and reading all the books.