The K&H Thermo-Snuggly Sleeper Heated Pet Bed is a clever product that will keep your pet naturally warm without sending your heating bills sky-rocketing.
Pros
+

Warms to your pet's normal temperature

+

Removable cover and heater make it fully washable

+

Low-energy use

+

Stays warm all day
Cons
-

On the pricier side

-

Limited size options
Why you can trust PetsRadar Our expert reviewers spend hours testing and comparing products and services so you can choose the best for you. Find out more about how we test.
The K&H Thermo-Snuggly Sleeper Heated Pet Bed is the perfect cozy, comfy, and cost-effective winter warmer that will ensure your forever friend stays warm and toasty no matter how low the temperature drops.
A great contender for best luxury cat bed on the market, as well as being ideal for dogs feeling the cold, this little beauty is mains powered and features an ingenious dual internal thermostat that ensures it always stays heated to 10-15 degrees above room temperature when not in use. Once your pet lays down, it warms to meet their natural body temperature, meaning they're always toasty but never too hot.
We love the raised sides on this bed and the comfy cushion, both of which make it ideal for senior cats or those suffering with joint or mobility issues. The extra-long five-foot cord means you'll always be able to reach a power socket and the machine-washable cover makes this bed a breeze to keep clean.
The K&H Thermo-Snuggly Sleeper Heated Pet Bed definitely gets a huge thumbs up from us, but is it the right choice for you and your pet? Let's find out!
Best cat bed: From bargain basement to premium penthouse picks
K&H Thermo-Snuggly Sleeper Heated Pet Bed: Features
The stand-out feature of the K&H bed is undoubtedly the dual thermostat and temperature regulation. Unlike placing a hot water bottle under your pet's bed or popping it by the radiator, this specially designed heated bed only ever heats to dogs' and cats' natural body temperature of around 38 degrees. This means your pet will never be too hot, only safely cosy.
Safe to leave plugged in 24 hours a day, the bed only heats to its maximum temperature when your pet lays on it, otherwise staying at a toasty level around 10 degrees above the ambient room temperature. This clever design feature means it uses just 6 watts of power, great for keeping those winter energy bills down.
At a recommend retail price of $130 (although it will be cheaper elsewhere), it is at the more expensive end of the scale, however the low energy use does go some way to balancing the initial outlay.
We all know that pet beds can get whiffy, so the good news is that this one is fully washable thanks to its removable heater and cover. Just pop it in washing machine and hang to dry.
Unlike some of K&H's other designs, the Thermo-Snuggly Sleeper Heated Pet Bed is only available in medium and large, which may not be suited to smaller spaces (or indeed smaller pets!). However, a five foot long cable offers the flexibility to place it in a convenient spot without having to worry too much about proximity to plug sockets.
The shape of this bed is another plus, a plush cushion is great for winter snuggles, while the raised sides provide the perfect spot for snoozing pets to rest their head.
K&H Thermo-Snuggly Sleeper Heated Pet Bed: User reviews
As a product on the more expensive end of the scale, many users note that the Thermo-Snuggle Sleeper is "pricey". But overwhelmingly the verdict is that it's worth the investment: "It's a little expensive, but it's worth it," notes one user, neatly summing up the general consensus on this bed.
The majority of reviews describe cats and dogs barely willing to leave the cosy confines of their heated bed, with photographic evidence to boot. However, a number point out that the cushion is under-stuffed and can be easily pushed to the side. Something to note for owners of those who love to dig and burrow.
"All three of our cats will lay in the beds instead of cuddling with us," says one user, while another notes that their bed-loving dog now prefers the heated bed in the laundry room to anywhere else in the house, pointing to how quickly the Thermo-Snuggly Sleeper becomes a firm favorite. That's great news for owners who know the frustration of buying a fancy new, but stubbornly ignored product, as well as those who wouldn't mind a little more leg room at night.
One common complaint is that the bed isn't hot enough, and that the central heater doesn't warm the entire bed. This may, however, be due to the lower ambient temperature when not in use.
Although a few issues do come through in reviews, users seem to be almost unanimous in their praise for this bed in terms of comfort, size, and warmth. "This has got to be one of the best things I have bought for a very spoiled dog," says one very happy user.
Should you buy the K&H Thermo-Snuggly Sleeper Heated Pet Bed?
If you're happy to splash out a little more on a heated bed for your pet then the K&H Thermo-Snuggly Sleeper Heated Pet Bed is certainly a savvy investment, particularly as the low-energy use means ongoing costs are small.
If you're working with a smaller budget or if you're the proud owner of a dog that likes to do a lot of 'digging' before they sleep, this may not be the right choice for you. But if you're looking for a bed that uses little energy which is suitable for both cats and dogs, this is a great option.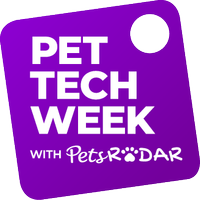 Pet Tech Week on PetsRadar
Pet Tech Week is brought to you by PetsRadar.com. Throughout this week we'll be showcasing the new tech that will make your pets happier and healthier. Whether you want a smart cat flap, a canine camera or the best vacuum cleaner for pet hair, we've got you covered.